Tim Hoying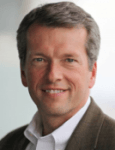 Tim Hoying is a Partner with The Boston Consulting Group (BCG) in Chicago, and is the global head of BCG's Property and Casualty Insurance practice area.  Tim has extensive experience in both personal and commercial lines as well as life insurance with both carriers and brokers and agents.  He has also worked in other financial services sectors including credit cards, retail banking and consumer finance.  His work focuses on creating and sustaining competitive advantage. He has over 20 years of management consulting experience in Growth Strategy, Distribution, Organization, and Innovation in insurance.  He has worked with clients in both the U.S. and Canadian markets as well as in Europe, Asia, and Latin America.  He is the author of many articles and white papers on creating competitive advantage in insurance distribution, improving customer experience, and delivering efficiency in insurance operations. Tim lives in Chicago with his wife and three children.
Boyd Pederson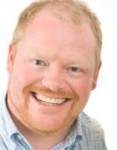 Boyd Pederson is the Director of Enterprise Process Management and Business Banking Transformation at Westpac, one of world's top financial institutions. Prior to joining Westpac, Boyd was a Partner at The Boston Consulting Group in Toronto. Boyd led the Canadian Operations and Technology practice for Financial Institutions. He is a leading expert in business architecture, and IT for Retail Banking and Insurance industries. Boyd has deep experience in technology enabled ventures in the insurance industry through his experience with multiple start-ups and working with the leading North American insurance companies. Boyd has a wide variety of interests and in the past has been a competitive curler, tournament fisherman, and outdoorsman. Today Boyd enjoys spending his free time with his family and pursuing Australian adventures!
Dan Crook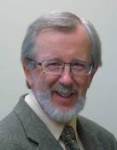 Dan Crook is the CEO and majority shareholder of Emperex Corporation, a software company specializing in configuration management and headquartered in Ontario. He is also a volunteer entrepreneur mentor with the Canadian Youth Business Foundation. Dan has forty years of experience in the IT industry with thirty-three years of successful leadership in managing the Canadian division of multinational computer service organizations and independent high-technology companies. He has excellent entrepreneurial skills acquired through ten years of managing his own successful computer service/brokerage businesses and eleven years of leading Emperex, a privately-held software company. Dan has extensive knowledge of the technical, financial, administrative and marketing aspects of business. His wife, Heather and Dan are happy empty nesters with their three adult sons making their own successful way in the world. Spare time is spent enjoying time with family and friends, fabulous live theatre in Toronto, Stratford and Niagara-on-the-Lake, playing the guitar and golfing.
Dr. Thomas Hummel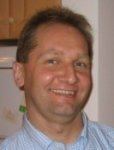 Dr. Thomas Hummel is Head of IT Strategy at Siemens Healthcare. He has 20 years of experience in analysis, strategic alignment, design and implementation of IT architectures and a strong focus on Innovation Management. Prior to joining Siemens, Thomas was a Senior Manager in Accenture's IT Strategy & Transformation practice in Munich (Germany) and the Accenture European Technology Park in Sophia Antipolis (France). He was responsible for selling, planning and delivering projects focused on Strategic Technology Management and Technology Innovation. Thomas has experience in various industries, including telecommunications, industrial equipment, communications and high tech and financial services. He is author of multiple publications concerning IT innovation, IT strategy and future IT organization and regularly acts as a reviewer for scientific papers. Thomas spends his free time with family and enjoys reading books about history and philosophy as well as all kinds of literature. Having lived for more than 10 years in France he is a great admirer of the country and its people and regularly travels to the country.
Fabrice Lebegue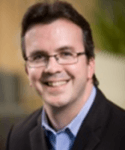 Fabrice Lebegue is a Senior Principal with "The Boston Consulting Group" (BCG), a premier strategy consulting firm. He has both very strong management and technical background. He is a core member of BCG Information Technology practice area and focuses mainly on technology strategies, high tech products and IT architectures, technology organizations and innovation topics in the Financial Services and High-Tech sectors. Fabrice is author of multiple publications reflecting such technology aspects as the Digital Economy, Cloud Computing, Technology Trends, and acknowledged expert for IT architecture for Financial Services Providers. Prior to joining BCG, Fabrice worked for IBM where he was an Associate Partner and Technology Strategy Leader for the Financial Services sector. Fabrice also led the Strategic Consulting Services at BEA Systems, a leading provider of enterprise application infrastructure solutions, acquired by Oracle. Fabrice spent a lot of time living in Paris, London, Montreal, and Toronto and he brings a strong multi-cultural perspective in addition to his deep technical perspective. In his spare time Fabrice enjoys Indian cuisine, travelling, and spending time with his family, and beautiful dog Simba!