Alexey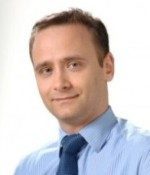 As Co-Founder and CEO, Alexey has both a strong business and technical background. Alexey spent five years in a management consulting company "The Boston Consulting Group" in various positions. His areas of expertise are Financial Services (insurance in particular) and IT / Operations. He worked for a large number of insurance companies (both Life and Property / Casualty) in Europe and North America. Alexey was closely involved in the development of multiple insurance studies and research on trends, consumer behavior, and IT-enabled innovation for the insurance sector.
His prior positions where predominantly in high-tech / IT areas of automotive companies such as BMW Group and DaimlerChrysler where Alexey dealt mainly with innovation, IT strategy, and process consulting topics.
Today Alexey continues to consult his clients overseeing such topics as digital transformations and mergers and acquisitions advisory at a management consulting firm in Toronto, The Burnie Group. Among other capabilities, Burnie Group is the leading provider of Robotic Process Automation consulting services in Canada.
Alexey earned an MBA (Master of Business Administration) from the international Business School "College des Ingénieurs" (Germany, France, and Switzerland) and an MSc MechE degree in Product Development, Mechatronics, and Astronautics from Technical University of Munich in Germany.
Dmitry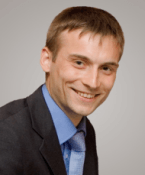 As Head of Technology and Co-Founder, Dmitry has a strong technical background extended through business knowledge. He has gained extensive industry experience in management and technology as a consultant with the company "Accenture" within the last three and half years. His main focus is IT strategy, innovation and enabling IT technology. Dmitry was closely involved in a number of different projects for financial services (insurance in particular). One of his most exciting projects was a prototyping and development of a countrywide IT-enabled car insurance business model for a leading German insurance company.
Prior to consulting, Dmitry worked two years on innovation IT topics in the telecommunications area for high-tech companies such as Siemens. His solution for intelligent business process management had been patented in Europe and USA.
Dmitry acquired an MBE (Master of Business Engineering in IT management) degree from biggest German private MBA/MBE school "Steinbeis". He also holds a MSc. E.E. degree (focus on telecommunication technology) from Technical University of Munich in Germany, and an MSc E.E. in Optical Electronics from Moscow State Technical University n.a. Bauman in Russia.