Life Insurance Windsor: Intro
Welcome to your Life Insurance Guide for Windsor, Ontario. This page will give you an idea of Life Insurance Premiums people choose to pay in Ontario and across other provinces, will inform about key factors that impact your Life Insurance Rates, and share some savings opportunities when choosing Life Insurance.
Life Insurance in Windsor: Expert Opinion
"If you are looking into Life Insurance in Windsor, now is a good time. The average price of property in Windsor is over $540,000. So, with those increased prices, people are taking on larger mortgages and that's gonna increase the need for life insurance as well as other costs, like, if you wanna cover your lines of credit, your funeral expenses, your emergency funds, child's education.
All those things are things you wanna look into and you gonna wanna work with a broker who can make sure that they look at your overall needs and come up with a good solution and a solution that helps you and your family.
There is term policy that can cover your needs with costs starting off lower but go up as you get older and permanent policies where the costs, the premiums, start off higher but don't go up as you get older and we have a lot of great brokers in Windsor who can help you set up a plan or determine what plan would be best for your situation and make sure that your family is well looked after."
How Much Do Others Choose to Pay for Life Insurance in ON and in Canada
The chart shows a comparison of term life and universal life insurance premiums that consumers pay for Life Insurance in Canada. Please consider that though these are are self-reported data, we found out that many consumers in Windsor are underinsured. Life Insurance premiums will also strongly depend on number of factors – these are average premiums.
How Can You Save on Life Insurance?
Member of something? Some insurers reward it: Are you a member of a professional organization (e.g. Certified Management Accountants of Canada or The Air Canada Pilots Association)? Then some insurance companies will offer you a discount.
Avoid insurance agents: Insurance agent is not equal to insurance broker. Agents typically work for one company only and can offer only products of this company. That does not leave too many options.
Say no to guaranteed issue life policy: People with good health do not need a guaranteed issue life insurance policy (these are policies that do not require a medical exam but they cost more) – do a health check / exam and enjoy lower life insurance premiums.
Insurance type matters: Term insurance products have lower than initial premiums than Whole Life or Universal Life. So, if you are looking to maximize your initial coverage, choose Term.
Smoking impacts your health and insurance rates: Stop smoking well in advance (at least a year) before applying for a policy – otherwise your premiums will double. Like cigars? Well, many life insurance companies consider smoking more than 1 cigar per month and you won't be able to get non-smoker rates.
Family history: Having a healthy family without any serious diseases lowers your life insurance premiums as you are less likely to face a critical illness. Known serious issues in your family's medical history can increase the premiums by 50% to 250%.
Rounding mathematics matters: If you decide to buy a life insurance policy, make sure that your age rounds down and not up, i.e. if you are going to be 30 years old on December 31, buy the policy in the first 6 months of the year where your age is still rounded down to 29 and not 30.
Got in shape recently? Cash out!: If you already have a life insurance policy and got in shape compared to your state when you signed up for a policy (e.g. spending hours in a gym), you can request a review of your life insurance premiums.
Interested in more saving tips for Life Insurance? Get an insurance quote below and connect with an experienced insurance professional to get more tips.
Life Insurance Regulation Body in Ontario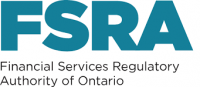 Similar to other provinces there is s regulation body in Ontario that regulates life insurance matters, Financial Services Regulatory Authority of Ontario (FSRA) (former Financial Services Commission of Ontario: FSCO). It licenses and regulates insurers in the province of Ontario to ensure they comply with the law.
Link: Financial Services Regulatory Authority of Ontario (FSRA)

There is also another regulatory body for Insurance in Ontario. The Registered Insurance Brokers of Ontario (RIBO) is the self-regulatory body for insurance brokers in Ontario. RIBO regulates the licensing, professional competence, ethical conduct, and insurance related financial obligations of all independent general insurance brokers in the province.
Link: The Registered Insurance Brokers of Ontario (RIBO)
Our Publications related to Life Insurance
Life Insurance by Location