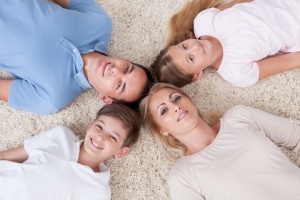 Welcome to your life insurance guide. This page will give you a good understanding of life insurance, and will inform you of savings opportunities while also providing a number of other useful tips based on our publications. We will also help you to ind best life insurance quotes across more than 20 top Canadian insurers.
The main objective of life insurance is to provide financial funds in case an insured person dies so that their family members, significant others or any other beneficiaries can maintain their living standards. The secondary objective of life insurance (more sophisticated insurance types) is to serve as a financial vehicle accumulating value that can be recovered at a later point. Below you will find an overview of the major life insurance types.
Life Insurance: Expert Summary
"Life Insurance, it's a big topic but, really, a very important thing to understand is life insurance is a very unselfish purchase because it is not for you, it's for someone else.
And life insurance can come in Term Insurance or in Permanent Insurance. Term Insurance premiums start off lower in cost but go up as you get older. In Permanent Insurance they start higher in cost but never go up as you get older.
Life insurance can also be fully underwritten where there are medical tests and a full series of health questions, or it can be available on a simplified issue basis where there are no medical tests and less intrusive series of health questions.
So, you gonna wanna make sure that you work with a broker who can find the best plan for you. Make sure you determine the right amount of coverage that you need and find the best overall solution for you and your family."
Different types of life insurance explained
There are two main types of insurance: Term and Permanent, whereas term insurance is covering the risk of a policy holder dying for a predefined time period, say 20 years, and permanent insurance provides lifetime coverage. Term insurance is purely an insurance product, whereas permanent insurance has both insurance and an investment component. Below you will find the most frequent types of insurance with more explanation and the average premiums that Canadians pay:
Term insurance: This is the simplest life insurance type and typically the cheapest one. It works in a very simple way. You choose the length of the coverage, also called the 'term' of the policy (Term 10, Term 20, Term 50) in years, and if you die within this time period, your beneficiaries will receive the coverage amount. For example, life insurance quotes for Term 10 policy ($500,000 coverage) start from $19 / $25 monthly for women and men respectively.
Find out more about Term Life Insurance.
Whole life insurance: It is a type of a permanent life insurance that covers you as long as you live. Typically, you will be pay consistently higher premiums since, in the early years of your policy, it should accumulate enough value to off-set later, higher insurance risk. Your premiums will not change throughout your life. You can also terminate the policy ('surrender') if you want, and get part of the accumulated funds, or you can sometimes borrow money against your policy's cash value.
Find out more about Whole Life Insurance.
Universal life insurance: This is another type of permanent life insurance. It is quite similar to whole life insurance, meaning that it stays in place until you die or decide to terminate (surrender) the policy. The difference is that you can choose the amount of premiums that are paid into the cash accumulation part of your policy.
Find out more about Universal Life Insurance.
Term 100: Despite its name, this is another type of permanent insurance, since it stays in place for your whole life as well. The difference is that there is no cash value accumulated through this policy and thus it can have lower premiums than whole or universal life insurance.
---
Some insurance policies are quite complex and can have a number of features such as guaranteed death benefits, guaranteed interest etc., incorporated into them. Our glossary section can help with these terms. Another important part of insurance is dealing with aspects reflecting your health condition: Standard and Non-medical life insurance
Standard life insurance: This type of insurance requires both a medical exam and completion of a medical questionnaire when getting a policy. As a result, the insurer knows more about your health, which reduces the insurers risk and offers lower premiums than the other insurance types described below.
Simplified issue life insurance: This type of non-medical insurance does not require a medical exam, but you will still be required to complete a medical questionnaire while getting life insurance quotes. This policy is more expensive and makes sense to consider if your current health condition would make it hard to get a standard life insurance policy.
Find out more about Simplified Issue Life Insurance.
Guaranteed issue life insurance: This type of non-medical insurance does not require a medical exam nor the completion of a health questionnaire when you complete life insurance quotes, but it would most likely result in the highest premiums (for the same coverage) and the size of coverage might be limited (e.g. $25,000).
Find out more about Guaranteed Issue Life Insurance.
How can you save on life insurance?
Smoking matters less: The older you are the less insurers care about smoking. The difference between smokers and non-smokers erodes as people age
Sometimes "no medical" can mean no money: If you choose non-medical life insurance policy and it offers a graded or deferred benefit it can mean that death benefits are limited during the first few policy years or simply not covered if death is due to medical reasons.
Seniors have choices: The discrepancies in the amount you pay as a life insurance premium are much larger for seniors than for younger applicants. With such a range of premiums for seniors, it's worth doing a little shopping around to see which policies might better meet your needs.
Cancer cases are treated differently: Insurance companies treat cancer cases differently (it is often considered as a high-risk case) and thus talking to a broker, who knows that field well, can save a lot.
Diabetics is insurable: Many companies will not cover people with diabetics issues but some will and again you'd better to rely on a broker who has experience in this field and can help to get insurance and optimize premiums.
Annual vs. monthly payments: In comparison to monthly payments, annual payments save insurers administrative costs (e.g. sending bills) and therefore they may reward you with lower premiums.
Age rounding is important: If you decide to buy a life insurance policy, make sure that your age rounds down and not up, i.e. if you are going to be 65 years old on December 31, buy the policy in the first 6 months of the year where your age is still rounded down to 64 and not 65.
Other tips: Contacting an experienced, licensed broker (see a button below) will help you to find other ways to reduce insurance premiums of your life insurance premiums. Discussion with broker is entirely free and there is absolutely no obligations to buy.
Frequently Asked Questions (FAQ) for Life Insurance
Life insurance is a contract between the insurance company and the policy holder. In exchange for a sum of money (the premium), the insurance company provides a payout (benefit) to the beneficiaries named in the policy when the life insured passes away.
Simply put, life insurance provides money to beneficiaries upon the death of the life insured. There are many types of life insurance and many reasons for needing it.
From a policyholder's point of view, insurance is an investment in their family or business' future. The life insured typically contributes to the household financially and/or with services (for example stay-at-home parents contribute childcare, which would be an expense should that parent pass away). Insurance is used to replace the income, or provide income to cover such services, should that family member pass away. For businesses, insuring their top salesperson or worker with specialized knowledge "buys time" to replace or train when necessary.
Final expense insurance is another type of life insurance. Typically purchased by seniors, this prevents the family from having to foot expensive funeral and burial costs.
Life insurance covers your life; it pays a beneficiary when you pass away. Some policies have riders (additions you can purchase) or conditions that allow you to access funds should you develop a critical illness or disability. These riders and conditions, which provide living benefits (you don't need to pass away to receive a living benefit) may reduce the death benefit.
On the other hand, your policy may have an exclusion. This prevents you from making a claim if a certain condition caused your death. Someone with a heart condition, for example, may receive an exclusion that prevents a claim if the death is caused by heart disease. For a client with heart disease, a broker may direct the client to a simplified or guaranteed issue policy so that an exclusion can be avoided, if possible. The advantage in working with a broker is that they can find you the best and most robust coverage no matter your risk factors or needs.
It is important to understand what additions or conditions are available with your policy, so talk to an agent or broker. They are happy to answer your questions.
Term life insurance provides coverage for a definitive period. Term 10 covers 10 years, Term 20 covers 20 years, etc.
Direct term insurance is coverage purchased directly from the insurer without a broker, agent, or middleperson. This is often done online through the insurer's website or app or on the phone when calling an insurance company's contact centre.
Permanent life insurance does not expire. It covers you for the duration of your life. There are three types of permanent life insurance: Term 100 (pure insurance with no investment component), Whole life and Universal insurance, both of which have a cash accumulation account.
Whole life insurance is a permanent policy with consistent premiums and guaranteed cash value accumulation. It is not as flexible as universal life.
Universal life insurance is a permanent policy with some flexibility in the premium and structure of the cash accumulation account. The investment portion is dependent on market conditions.
Mortgage life insurance pays the unpaid mortgage balance upon the death of the policyholder. The beneficiary, in this case, is not the family – it is the bank. This insurance covers only an outstanding mortgage amount which constantly declines as a policyholder pays off his/her mortgage.
A fast, standard measurement is to multiply your annual salary by how many years are left until you retire. However, it is not quite that simple. The amount of life insurance you need depends on many factors, such as the availability of other income sources (royalties, trust fund, inheritance), your debt load, your family situation, if you are caring for elderly parents or dependent children, and your standard of living. It is possible to be either over- or underinsured, if all these factors are not taken into account. The amount of life insurance you need can be approximated by a formula, but is best determined in a conversation with an agent or broker.
For individuals, life insurance is calculated based on several factors, including age, coverage type, health, and other risk factors. Group life insurance is calculated by the factors that make up the demographic of that particular group.
The cost of life insurance varies widely among insurers and depends on the risk factors present. A healthy 25 year old with no health conditions will pay far less than a 35 year old with a history of diabetes. The type of coverage (length, riders, exclusions) also affects the cost. Working with a broker allows you to see the differences in costs and conditions across a variety of insurers.
For comparison's sake, let's look at two examples.
A healthy, non-smoker, 20-year old male, living in Ontario and having no health conditions will pay around $45/month for a 40-year term policy with $500,000 coverage.
This same male as a smoker with some health conditions will pay around $83/month for the same coverage of $500,000.
Supplemental life insurance is additional life insurance. For example, your employer offers benefits (i.e. group insurance), but the life insurance amount is lower than your family's financial needs. Supplemental life insurance fills the gap.
Life insurance is how to provide for your loved ones once you pass on. Nobody can predict the date of their death, and too often those left behind are suddenly without the income or resources they need. Life insurance provides your beneficiaries with the money they need that you would have otherwise provided. Simply put, life insurance is protection for the ones you love.
Anytime is a good time to get life insurance, but to get the most out of it, purchase the longest term possible you can afford while you are young and healthy. The younger and healthier you are, the lower the premium. The longer the term, the longer you can pay a low rate before the rate goes up.
Term insurance always goes up (quite sharply during your 40s) upon renewal. It is not uncommon for someone that purchased life insurance in their 20s to be shocked at the much higher rates once that person is in their 40s and 50s. Age and age-related illnesses, along with an increase in assets to consider, drive the rates higher.
On the other hand, while permanent insurance is more expensive than term at first, when bought early you can enjoy level premiums and lifelong protection. When planned for, permanent insurance can save you money on life insurance over the years.
Life insurance is offered through several channels: an agent sells the products of their company, a broker has access to a variety of different companies, direct insurance lets you buy insurance via an app or online or via a contact centre. Some banks offer life insurance too, and your employer could offer employee benefits. One of the best ways to get the life insurance you need is to work with a broker.
Our brokers have access to more than 25 Canadian life insurance companies and know which ones specialize in your needs. It's free to use the service of a broker and let's face it – why go through the trouble of comparing all the rates and options when professional brokers are standing by to do so for you?
Always choose life insurance based on your needs and risk factors. Should you have a family history of heart disease, for example, you would choose a policy that has a critical illness rider available. Should you have outstanding debts, you would choose coverage with a high enough limit to cover the debt load.
Broadly speaking, life insurance proceeds are not taxable in Canada.
Dividends differ from the benefit payout. All or a portion of the dividend, and intertest earned on a dividend, is taxable.
It depends. Policies differ but most will cover suicide with the caveat that the policy has been in force for a minimum of two years prior to the self-inflicted death. This discourages people from purchasing a policy with the express intent of self harm.
Our Publications related to Life Insurance