5 Reasons to get a Critical Illness Insurance Quote
Rate comparison across 20+ insurers
Lowest insurance rates for different plans
Various illnesses covered
Wide range of ages covered
Discuss your situation with a licensed broker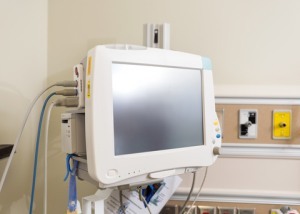 What is Critical illness Insurance?
Critical illness insurance works in a very simple way: if you are diagnosed with any of the critical illnesses listed in your policy and survive the waiting period (typically it is 30 days), you will receive a lump sum, also called critical illness benefits, that you can use towards any individual needs: critical illness treatment, experimental treatment abroad, drugs that are not covered under provincial plans or simply treating it as an additional income. It's Important to consider that once this amount is spent, it is gone, so you will need to use this coverage wisely.
That's why critical illness insurance is different from disability insurance, which protects your income, as opposed to a lump sum payment. Critical illness benefits give you a good opportunity to treat a diagnosed illness in its early stage.
What illnesses are covered by critical illness
There are three health conditions that are considered the highest risks for Canadians, and therefore most critical illness policies focus on them:
Heart condition/Heart attack
Cancer
Stroke
The extended list shows what critical illnesses may be covered (but not always– it depends on policy)
AdvanceCare benefit conditions (including coronary angioplasty or early-stage cancer)
Aortic surgery
Aplastic anemia
Bacterial meningitis
Benign brain tumour
Blindness
Coma
Coronary artery bypass surgery
Deafness
Dementia, including Alzheimer's disease
Heart valve replacement or repair
Kidney failure
Loss of independent existence
Loss of limbs
Loss of speech
Major organ failure on waiting list
Major organ transplant
Motor neuron disease
Multiple Sclerosis
Occupational HIV infection
Paralysis
Parkinson's disease and specified atypical parkinsonian disorders
Severe burns
How much critical illness insurance do you need?
The amount you need depends on your specific situation and finances. Most people aim to cover expenses for one or two years, along with having extra funds to pay for treatments that are not covered by the province, or if the waiting list is too long. A good starting point is to seek coverage for one or two years of after-tax income. So, for someone making $75,000 annually, $50,000 for the first year or $100,000 for two years seems appropriate.
For those without consistent income (freelancers, seminar speakers, etc.), their situation requires an even faster recovery. This means an option to travel out of province or even globally for treatment may be their best option. Consider coverage of $500,000 – $750,000 in those cases.
No matter your coverage, know that typically, if you have not recovered from your critical illness after a couple years, you will need to rely on long-term disability or life insurance.
Saving on critical illness insurance
Several aspects that are important when getting critical illness insurance quote are:
Being young is beneficial: If you are young when you are apply for a Critical Illness policy, you benefit from lower premiums.
Great health history is rewarded: If you were healthy in the past, it will definitively find its reflection in the premiums. Having issues with health and especially defined pre-conditions can drive your premiums up or even exclude some illnesses from your insurance policy.
Age rounding is tricky: If you are getting a critical illness insurance policy, make sure that your age rounds down and not up, i.e. if you are going to be 50 years old on December 31, buy the policy in the first 6 months of the year where your age is still rounded down to 49 and not 50 (e.g. in March or April).
Dealing with Cancer cases: Insurance companies may treat cancer cases differently (often considered as high-risk insurance) – the easiest way is to talk to an insurance broker who is knowledgeable in this space.
Annual vs. monthly payments: Choosing annual payments saves your insurer some administrative costs and many insurance providers reward for that with lower premiums for the same critical illness coverage.
Avoid depressions – it can become really expensive: Mental health matters – those with a history of depressions pay way more than others.
Say no to guaranteed issue Critical Illness policy: People with good health do not need a guaranteed issue Critical Illness (these are policies that do not require a medical exam but should only be taken by people with serious health issues) – do a health check / exam and enjoy lower Critical Illness insurance premiums.
Other tips: Contacting an experienced, licensed broker (see a button below) will help you to find other ways to reduce insurance premiums of your critical illness insurance in Canada. Discussion with broker is entirely free and there is absolutely no obligations to buy. You can also get a free, individual critical illness insurance quote tailored to your particular situation.
Is critical illness insurance worth it?
People who got diagnosed with a critical illness will tell you, "Absolutely!" The critical illness insurance benefit is paid out if you are diagnosed with a critical illness. The illness does not have to be fatal and this is a living benefit, so it pays you while you are alive. This allows you to focus on your recovery and therapy without worrying about your financial situation.
Unless you have thousands of dollars in savings in your bank, you might find yourself financially struggling if a diagnosed with a critical illness that requires you to take time off your work and, even worse, if you need a special and costly therapy.
Things to consider when getting critical illness insurance
Several aspects that are important when getting critical illness insurance quote are:
Return of Premiums: Some policies return your premiums after a predetermined time period if you were not diagnosed with a critical illness.
Early assistance benefits: Reduced benefit (e.g. 10% of your overall benefit without reducing your total benefit for future claims) in case you are diagnosed and survive the survival period for such diseases as: Early prostate cancer, early breast cancer, early skin cancer, etc.
Second event: If you are diagnosed with a second critical illness, you receive an additional 50% of the overall critical illness policy benefits over the initial (base) benefit. It could be offered as an additional policy option (optional rider).
Guaranteed premiums: How long are your premiums guaranteed for?
Number of conditions covered: what critical illness conditions does your policy cover? Remember, that treating many critical illnesses even in an early stage can be very costly.
Conversion options: Can your critical illness policy be converted into another one (e.g. Term 10 into Term 20) without additional medical exams?
Things to consider when getting critical illness insurance
"Critical illness Insurance is the coverage that pays a lump sum benefit if you develop a critical illness. Now, some covered critical illnesses may be cancer, heart attack, stroke – those are the three big ones. But you gonna wanna make sure you understand the fine terms of the policy because life insurance companies will pay out a critical illness benefit in the event of cancer but only certain types of cancer so you gonna wanna make sure you understand that and you gonna wanna work with a broker who is able to find you the best plan for your situation. And, very important, if you don't understand something in the policy or application, make sure you get your response in writing from the carrier, so that there are no problems down the road, you wanna minimize those problems down the road, especially with critical illness insurance, because there are higher numbers of claims denied with critical illness coverage than with life insurance and the part of it is confusion around what's covered."
Standard vs No Medical Critical Illness Insurance
Critical illness insurance is available as a standard (medically underwritten) product, and as a no medical product, which means there is no medical exam. Those in good health should opt for a standard application. Those with medical issues that could cause a rating or denial on their application should opt for a no medical application.
No medical is further broken down into two categories: simplified is for people with some medical issues; guaranteed is for people with serious or multiple health issues.
A detailed critical illness insurance summary is below:
Standard Critical Illness Insurance
This insurance requires a set of medical tests and you need to complete a long questionnaire. However, you can expect the largest coverage amounts and lowest insurance rates.
No Medial Critical Illness Insurance (Simplified)
This insurance does not require any medical tests and comes only with a short questionnaire to complete. You can expect somewhat smaller coverage amounts and the rates will be higher than standard.
No Medial Critical Illness Insurance (Guaranteed)
This insurance does not require any medical tests and there are no medical questions to complete. You can expect relatively small coverage amounts and the rates will be high. This policy comes with a waiting period of 2 years, meaning that should you be diagnosed with a critical illness in the first two years of the policy, no claim will be paid and only your premiums will be returned.
Now summarizing it all:
| | | | |
| --- | --- | --- | --- |
| | Standard Critical Illness Insurance | No Medial Critical Illness Insurance (Simplified) | No Medial Critical Illness Insurance (Guaranteed) |
| Medical exam | Yes | No | No |
| Questionnaire | Long | Short | None |
| Max. coverage amount | Highest | Medium | Low |
| Costs per coverage amount | Lowest | Medium | Highest |
Critical Illness Insurance Rates
Critical illness insurance rates are calculated by addressing several of your personal aspects, such as:
How much coverage you need/qualify for
Your age (older people are at higher risks for age-related critical illnesses)
Your health and your family's medical history
Note that critical illness insurance costs are typically higher than term life insurance costs.
Since there are various types of critical illness insurance policies, the rates will vary. Unless you purchase guaranteed issue, you will have to undergo a medical (for a standard policy) or answer a questionnaire (for a simplified policy).
Below is a comparison of rates from select insurance companies
Critical Illness Insurance rates, Female
Coverage amount
Critical Illness(CI) Insurance Plan
# of illnesses covered
Monthly rates for Age, 35
Monthly rates for Age, 45
$50,000
Standard CI plan
25
$44
$67
$50,000
Simplified CI plan
16
$41
$60
$50,000
Guaranteed CI plan
23
$71
$113
$100,000
Standard CI plan
25
$76
$114
$100,000
Simplified CI plan
16
$77
$114
$100,000
Guaranteed CI plan
23
Not available*
Not available*
Critical Illness Insurance rates, Female
Coverage amount
Critical Illness(CI) Insurance Plan
# of illnesses covered
Monthly rates for Age, 35
Monthly rates for Age, 45
$50,000
Standard CI plan
25
$51
$76
$50,000
Simplified CI plan
16
$46
$75
$50,000
Guaranteed CI plan
23
$71
$114
$100,000
Standard CI plan
25
$87
$134
$100,000
Simplified CI plan
16
$87
$144
$100,000
Guaranteed CI plan
23
Not available*
Not available*
* Guaranteed Issue policies have a max. coverage limit of $50,000
Our Publications related to Critical Illness Insurance