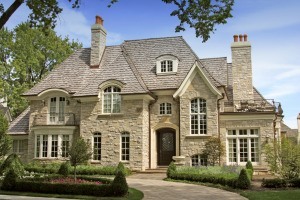 5 Reasons to Get a Home Insurance Quote
Invest several minutes to save up to $200 per year
Get a free, no-obligation quote
Customize your insurance protection as you want
Protect your property and your family
Talk to a live agent if you have questions to your quote
Home Insurance Guide: Intro
Welcome to your home insurance guide. Typically, home insurance can be divided into several categories:
— Home or house insurance
— Tenant's (or renter's) insurance
— Condo insurance protection
— Seasonal property (or cottage) insurance protection
These categories differ by type of coverage included and, typically, level of insurance premiums. If you are looking for home insurance for your new property, we can provide you a competitive quote and ensure you get the proper insurance coverage for your property. If you want to find out if you are overpaying for an existing home insurance policy, give it a try. Complete the quote and find out how much you can save.
What are typical home insurance premiums across Canada?
This chart illustrates the average home insurance premiums across Canada for both rented and owned property. Renters' insurance rates are typically lower than home owners' premiums due to the nature of insurance:
Renter's insurance typically covers only the content of your rented property and sometimes liability. It does not cover the building itself, since it is covered under the insurance property of the homeowner. A homeowner's policy covers numerous risks associated with the property such as earthquake, fire, theft, etc. It's important to know that it is not the market value of the house that is covered, but the rebuild value, which is often lower than the market value of the house. If something happens to the property, the insurance company would carry the rebuilding costs so that a home owner can get back an equivalent home.
How Can You Save on Home Insurance?
Professional Memberships: Are you a member of a professional organization such as Certified Management Accountants of Canada? Some companies offer discounts to professional members, and some organizations offer their members insurance policies.
Stop smoking: Some insurers increase their premiums for the homes with smokers since this means an increased risk of fire
Claims-free discount: You can get rewarded for being claim free.  Terms and conditions vary and not all insurers offer this discount, so ask around if you have been claim free for a long time.
Alumni: Graduates from some Canadian universities, such as e.g. University of Toronto, McGill University, may qualify for a discount through select providers.
Avoid living in dangerous locations: Steer clear of buying a house in earthquake or flood-prone zones.
Renovations: Renovating your house can result in lower home insurance premiums, as home insurance premiums for older, poorly maintained homes are usually higher. Also, updating only parts of your house, such as the basement or kitchen, may lead to savings on your insurance.
Pipes: Insurers prefer copper or plastic plumbing. Consider upgrading your galvanized/lead pipes during your next renovation cycle.
Interested in more saving tips for Home Insurance? Get an insurance quote below and connect with an experienced insurance professional to get more tips