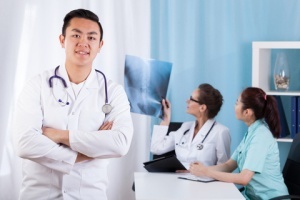 Welcome to your health and dental insurance guide. This page will give you a good understanding of health and dental insurance, will inform you of savings opportunities in health insurance, and also provide a number of other useful tips based on our publications. The Canadian publicly funded health care system provides coverage to all Canadian citizens, offering reasonable access to health care from doctors and hospitals through provincial and territorial health insurance plans such as OHIP in Ontario or RAMQ in Quebec. Private insurance pays for services that typically are not covered by government plans such as:
–  Dental Insurance Plan
–  Prescription and Drugs Insurance Plan
–  Vision Benefits
Get a free Health and Dental Insurance quote
What are some additional sources of health and dental insurance?
In addition to government plans there are several other sources of health insurance that you might already have. It can help you to save on health insurance costs:
 Group Insurance: Often your employer offers group health insurance benefits as a part of your compensation.
 Credit Cards: Credit cards are often a source of health Insurance if you have an urgent issue while traveling abroad. They typically cover only emergency medical expenses.
 Dependents: You can be covered by your spouse's group policy if you are included as a dependent there.
How Can You Save on Health Insurance?
Professional Membership: Are you a member of a professional organization (e.g. Certified Management Accountants of Canada or The Air Canada Pilots Association)? Then some insurance companies offer you a discount
Great health history is rewarded: If you were healthy in the past, it will definitively find its reflection in the premiums. Having issues with health and especially defined pre-conditions can drive your premiums up or even exclude some illnesses from your insurance policy.
Good health: If you are in a good health and have a good build (ratio of weight and height) when you apply for a life insurance policy, insurers will reward that with lower premiums.
Non-smokers:  Stop smoking well in advance (at least a year) before applying for a policy – otherwise your premiums will double.
Benchmark your costs: Knowing how much other consumers similar to you pay for their insurance can help you identify the most cost-friendly insurance providers.
Annual review: Review your policies, elements of the health insurance plan and coverage every year, since new discounts could apply to your new life situation if it has changed.
Shop around: Search, Compare, and switch insurance companies. There are many insurance providers and their price offerings for the same policies can be very different
Get a free Health and Dental Insurance quote
Our Publications related to Health Insurance