[vc_row][vc_column][vc_column_text]

Life Insurance PEI: Intro
Welcome to your Life Insurance Guide for Prince Edward Island. This page will give you an idea of Life Insurance Premiums people choose to pay across Canada, will inform about key factors that impact your Life Insurance Rates, and share some savings opportunities when choosing Life Insurance.
How Much Do Others Choose to Pay for Life Insurance in PEI and in Canada
The chart shows a comparison of term life and universal life insurance premiums that consumers pay for Life Insurance in Canada. Please consider that though these are are self-reported data, we found out that many consumers in Prince Edward Island are underinsured. Life Insurance premiums will also strongly depend on number of factors – these are average premiums.
Overall there are several important questions to answer before choosing Life Insurance:
How much coverage (e.g. $100,000 or $$2,000,000) do I need and how long (e.g. for the next 25 years to insure my mortgage vs till end of my life to ensure that my family is safe)?
What type of life insurance product do I need (e.g. Term Life, Whole Life, Universal Life etc)?
What provider should I choose?
When you are getting a quote with us, we not only calculate the best rate for you based on your needs but also give an opportunity to speak with an experienced adviser who can answer all your questions, address your concerns and explain all insurance details.
How Do Different Aspects Impact Your Life Insurance Rates?
| # | Aspect | Rate Impact | # | Aspect | Rate Impact |
| --- | --- | --- | --- | --- | --- |
| 1 | Smoking | Increase of 200% | 5 | Your Depression History | Increase of 50 - 200% |
| 2 | Drinking | Increase of 50% | 6 | Your Physical Build | Decrease of 25% to Increase of 200% |
| 3 | Your Family History | Increase of 50 - 250% | 7 | Your Driving Record | Increase of 25% to 50% |
| 4 | Your Medical History | Excludes coverage for some diseases | 8 | Your Gender | Decrease of 25% for Women |
How Can You Save on Life Insurance?
Annual review: Review your policies and coverage every year, since new discounts could apply to your new life situation if it has changed. An example would be your growth of your kid (and as a consequence less funds that you need to keep as reserves) or complete payout of your mortgage.
Great medical record drives savings: Having a healthy medical history in the past (not equal to the good current health state in the moment of application) has impact on your life insurance. If you've had serious issues, some potential disease cases can be excluded from your coverage.
Don't drink excessively and reduce your low insurance rates: If you do not have any drinking issues, you can benefit from lower insurance rates – otherwise your premiums can increase by up to 50%. An intensive drinker would be considered somebody who drinks 3-4 beers a day.
Smoking impacts your health and insurance rates: Stop smoking well in advance (at least a year) before applying for a policy – otherwise your premiums will double. Like cigars? Well, many life insurance companies consider smoking more than 1 cigar per month and you won't be able to get non-smoker rates.
Insurance type matters: Term insurance products have lower than initial premiums than Whole Life or Universal Life. So, if you are looking to maximize your initial coverage, choose Term.
Rounding mathematics matters: If you decide to buy a life insurance policy, make sure that your age rounds down and not up, i.e. if you are going to be 30 years old on December 31, buy the policy in the first 6 months of the year where your age is still rounded down to 29 and not 30.
Say no to guaranteed issue life policy: People with good health do not need a guaranteed issue life insurance policy (these are policies that do not require a medical exam but they cost more) – do a health check / exam and enjoy lower life insurance premiums.
Avoid insurance agents: Insurance agent is not equal to insurance broker. Agents typically work for one company only and can offer only products of this company. That does not leave too many options.
Got Life, Disability and Critical Illness? Cancel Mortgage insurance: Mortgage insurance is a fascinating product created by money lenders. Simply said, it is a different name of Life, Disability and Critical Illness insurance policy associated with payments for your mortgage. Got a mortgage of $500k together with mortgage insurance for that? Well, if you have a Life policy large enough, you can save yourself mortgage insurance.
Interested in more saving tips for Life Insurance? Get an insurance quote below and connect with an experienced insurance professional to get more tips.
Life Insurance Regulation Body in Prince Edward Island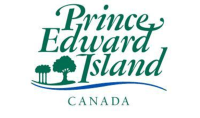 Similar to other provinces there is s regulation body in Newfoundland and Labrador that regulates life insurance matters. The Government of Prince Edward Island is responsible for regulating insurance matters together with Superintendent of Insurance who completes an annual report.
Link: The Government of Prince Edward Island
Our Publications related to Life Insurance
Life Insurance by Location
[/vc_column_text][/vc_column][/vc_row]