5 Reasons to get a Funeral Insurance quote
Eliminate a burden for your family
A tax-free death benefit
You can qualify up to the age of 85
Rates comparison across 20+ companies
Lowest rates and different coverage options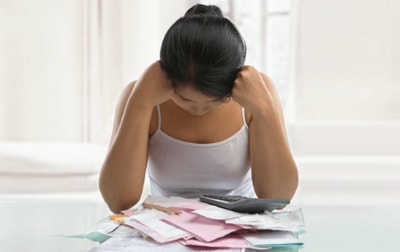 Funeral Insurance Introduction
Welcome to your funeral insurance guide. This page will give you a good understanding of funeral insurance, will inform you of savings opportunities, and also provide a number of other useful tips based on our publications.
Funerals typically come with a number of expenses that can become a burden for the family that has to settle all the bills, from chapel to transport. The best approach to eliminate that burden is to use your life insurance to cover these costs. Funeral expenses can quickly add up to thousands of dollars. According to insurers' studies, organizing a funeral in Canada costs a minimum $2,500. Most likely this amount will go up to $4,000 – $6,000.
Funeral insurance has several names including final expense insurance, or burial insurance. Strictly speaking, burial insurance is a part of funeral insurance that covers the burial costs only. Most companies offer life Insurance policies that will cover funeral costs, however, a few insurers do offer dedicated final expenses policies in Canada.
What funeral costs need to be considered?
Funeral costs, consist of multiple categories. The list below shows only an approximate overview, with ranges corresponding to average values. Obviously these numbers can vary greatly depending on location and personal wishes of the family.
Laboratory, thanatopraxy, products: $300 – $400
Chapel and musical services: $150 -$300
Coffin: $1,700 – $2,100
Funeral salon, 2 days: $400 – $500
Pall bearers: $150 – $300
Funeral van (from the salon to the laboratory): $150 – $300
Professional and administrative services: $300 – 600
Hearse: $150 – $300
Limousine: $150 – $250
Vehicle to transport flowers: $100 – $200
Transport of the deceased: $0.75 per kilometer
Thus total funeral cost easily add up to approx. $3,600 – $5,300
How can you save on funeral (life) insurance?
Rounding mathematics matters: If you decide to buy a life insurance policy, make sure that your age rounds down and not up, i.e. if you are going to be 30 years old on December 31, buy the policy in the first 6 months of the year where your age is still rounded down to 29 and not 30.
Driving safe, save on life insurance: Ensure you have a good driving record before applying – a bad driving record is punished by life insurance provider (as by auto insurers) – your premiums will go up by extra 25-50%.
Got a solid group policy from your employer? Bingo! Group Life Insurance can be an alternative to your Personal Life insurance if your employer offers sufficient coverage – at least you are protected as long as you work for the company. On the downside the coverage ends when you leave your company.
Say no to guaranteed issue life policy: People with good health do not need a guaranteed issue life insurance policy (these are policies that do not require a medical exam but they cost more) – do a health check / exam and enjoy lower life insurance premiums.
Time goes by, driving offenses disappear (almost): If your driving record improved while you have a life insurance policy, you can review your premiums with your insurer and get them reduced (typical time for smaller offenses to come off your driving record is 3 years).
Funeral Insurance: Expert Opinion
"Funeral Insurance is really just life insurance to cover your funeral expenses. Funeral expenses in Canada are significantly raising cost. The average funeral can range anywhere from 5 thousand to 20 thousand dollars and life insurance can be a great vehicle to cover those costs.
If you get plans for the premiums that are guaranteed and never go up, the coverage stays with you for life. It is a tax-free death benefit and most of the plans available pay coverage from day one.
You wanna be careful with that because some policies do have a waiting period on the death benefits so it is something important to watch out for."
Things to watch for – Expert Opinion
Some of the things to watch for in terms of funeral insurance policy – is one: the premium. Find a company that will offer you the best value for your given coverage level.
But the really important thing to watch out for is waiting period. Some, specially, some no medical policies, have a waiting period on the death benefit meaning that if an insured passes away in the first two years, the death benefit is limited to a return of premium (i.e. the claim will not be paid, just the already paid premiums will be returned).
You really wanna be careful that, especially a lot on a direct side, a lot of these direct policies that are marketed directly by the insurance companies, have a waiting period on the death benefit.
Our Publications related to Life Insurance