Looking for reviews for insurance, mortgages and credit cards?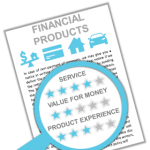 Read Reviews
Want to know how much others pay for their insurance?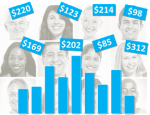 Find out how much other Canadians pay for the similar insurance
Explore thousands of price tags across nearly all insurance providers
Find out which companies provide the better insurance quotes to consumers
Analyze Rates
"...tool from InsurEye provides cost comparisons so you know how much you're paying compared to your peer group..."
"InsurEye, a Toronto company provides online analysis to help buyers manage their insurance..."
"... offers two very useful credit card tools: a navigator and a selector."
"... helps people keep track of their insurance coverage they have through their credit cards!"
"...Consumer-driven insurance review tool that allows Canadians to rate most insurers and their products..."
"... new initiative to help people understand what kind of insurance quotes they're getting..."