InsurEye Customer Experience is an innovative service that equips Canadians with independent reviews for various financial and insurance products across all major Canadian financial institutions and insurance providers.
Insurance reviews cover nearly all Canadian insurers and their home, auto, motorcycle, and life insurance products, across the country. This includes reviews of both large, nationwide insurers and regional insurance providers, such as ICBC in British Columbia, SGI in Saskatchewan or MPI in Manitoba.
Mortgage reviews provide details about mortgage lenders across the country, large ones such as RBC, Scotiabank, TD, BMO, CIBC, etc. and smaller mortgage providers such as Vancity, Radius Financial, Lakeland Credit Union and others.
Credit card reviews offer customer perspective on more than hundred Canadian credit cards – premiums cards, reward cards, no-fee cards, cards with travel perks, small business cards and many others.

MORTGAGES


Credit Cards


Life Insurance


Auto Insurance


MotorCycle Insurance


Home Insurance


---
Mortgage, Credit Cards, and Insurance Products Reviewed by Consumers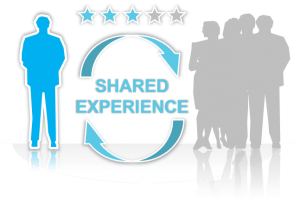 Financial Services and Insurance companies are rated using three main criteria: Customer Experience, Value for Money and Claim/Product Experience, where consumers can evaluate their experiences on a scale of 1 to 5 stars. Consumer comments give reviews context and share valuable experience with others.
Why do you need these reviews? Very simple:
Use others' experience to inform your future financial decisions
Find out how good or bad different insurers are in handling claims
Save by avoiding financial institutions and insurers with questionable reputation
Independent consumer reviews are free for everyone to read. Registered users can write reviews, rate products, and vote for reviews. Before publishing, consumer reviews are assessed by moderators to ensure the quality of the content. All reviews are anonymous, guaranteeing an independent consumer perspective.
---
Insurance Reviews, Examples...

"Response was slow and I was not sure how my claim was being handled until I surprisingly got a check settlement in the mail approx. 3 months after initial contact..."
---

"Basement flood 5 years ago resulted in $50,000 claim. It took only 2 phone calls and 1 visit to complete and receive settlement..."
---

"Currently I have a claim in progress, I have not heard back from my adjuster despite numerous calls and messages left for him. Part of my claim had been declined. When I phoned for further information my phone call was never returned. Very poor customer service..."
---