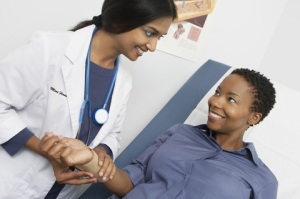 Welcome to your permanent critical illness insurance guide. This page will give you a good understanding of permanent critical illness insurance, will inform you of savings opportunities, and also provide a number of other useful tips based on our publications. Here are several statistics from the Heart and Stroke Foundation and the Canadian Cancer Society:
–  50,000 Canadians have a stroke each year
– 25% of Canadians will have some form of heart disease during their life
– 45% of men and 40 % of women will be diagnosed with cancer during their life time
More and more treatment opportunities are available nowadays, but unfortunately everything has its price and treatments costs are getting higher and higher. The role of critical illness insurance is to deal with this challenge. It works in a very simple way: if you are diagnosed with any of the critical illnesses listed in your policy and survive the waiting period (typically it is 30 days), you will receive a lump sum payment that you can use towards anything you would like. This can include critical illness treatment, experimental treatment abroad, drugs that are not covered under provincial plans or simply treating it as an additional income.  Examples of critical illnesses are: cancer, stroke, heart attack, Alzheimer's disease, aortic surgery, blindness, coma, coronary artery bypass surgery, kidney failure, loss of independent existence, loss of limbs, loss of speech, etc.
Permanent critical illness insurance is a particular critical illness product that has constant premiums throughout your life. It does not expire unless you want it to, or you stop paying for it.
Get a free Critical Illness Insurance quote
Important aspects of critical illness insurance
Several aspects that are important when getting Critical Illness insurance are:
Return of Premiums: Some policies return your premiums after a pre-determined time period if you were not diagnosed with a Critical Illness
Early Assistance Benefits: Reduced benefit (e.g. 10% of your overall benefit without reducing your total benefit for future claims) in case you are diagnosed and survived the survival period for such diseases as Early Prostate Cancer, Early Breast Cancer, Early Skin Cancer  etc.
Second Event: If you are diagnosed with a second Critical Illness you receive additional 50% of the overall Critical Illness Policy benefit over the initial (base) benefit. It could be offered as an additional policy option (optional rider).
Number of conditions covered: You need to understand exactly what Critical Illness conditions your policy covers
Being young is beneficial: If you are young when you are apply for a Critical Illness policy, you benefit from lower premiums.
Great health history is rewarded: If you were healthy in the past, it will definitively find its reflection in the premiums. Having issues with health and especially defined pre-conditions can drive your premiums up or even exclude some illnesses from your insurance policy.
Say no to guaranteed issue Critical Illness policy: People with good health do not need a guaranteed issue Critical Illness (these are policies that do not require a medical exam but should only be taken by people with serious health issues) – do a health check / exam and enjoy lower Critical Illness insurance premiums.
Age rounding is tricky: If you are getting a critical illness insurance policy, make sure that your age rounds down and not up, i.e. if you are going to be 50 years old on December 31, buy the policy in the first 6 months of the year where your age is still rounded down to 49 and not 50 (e.g. in March or April).
Dealing with Cancer cases: Insurance companies may treat cancer cases differently (often considered as high-risk insurance) – the easiest way is to talk to an insurance broker who is knowledgeable in this space.
Annual vs. monthly payments: Choosing annual payments saves your insurer some administrative costs and many insurance providers reward for that with lower premiums
Get a free Critical Illness Insurance quote
Our Publications related to Critical Illness Insurance