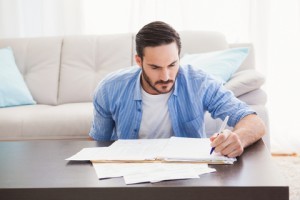 Final Expenses Insurance Guide: Intro
Welcome to your final expenses insurance quotes guide. This page will give you a good understanding of funeral expenses insurance, will inform you of savings opportunities, and also provide a number of other useful tips based on our publications.
Final expenses insurance has several other names (Funeral Expense Insurance or Burial Insurance), but the main objective of this insurance is to take care of all the bills associated with final expenses such as burial costs, limousine costs, chapel and musical services, funeral van, laboratory etc. According to insurers' studies, organizing a funeral in Canada costs a minimum $2,500, however, it's likely that this amount will go up to $,4,000 – $6,000.
The best approach for making sure that your loved ones do not carry the burden of the final expenses is to set up the right life insurance policy that will cover these expenses.
Get a free Final Expenses Insurance quote
Why Life Insurance is a Good Choice to Take Care of Final Expenses?
Final expenses can easily add up to thousands of dollars, and life insurance is a tool that will help to deal with these costs. Here are several other reasons why life insurance is a good choice for covering final expenses:
1. Low costs: Many policies that cover final expenses can be set up for just a few dollars per month.
2. Life insurance for everybody: Even if your health is not good, there are such policies as simplified issue life insurance and guaranteed life Insurance that do not require medical tests to qualify.
3. Growing costs: Final expenses are constantly increasing in Canada and thus, there should be enough insurance to cover them.
4. Unburden loved ones: Life insurance that covers final expenses will ensure that your loved ones are not carrying the heavy burden of paying final expenses out of their own pockets.
5. Fighting inflation: Gradually increasing death benefits will make sure that the final expenses are not going to grow exorbitantly due to inflation.
How Can You Save on Final Expenses (Life) Insurance?
Woman pay less: Female policyholders pay on average 25% less than male policyholders. Changing your gender will not really help – insurers consider the gender you were born with
Great medical record drives savings: Having a healthy medical history in the past (not equal to the good current health state in the moment of application) has impact on your life insurance. If you've had serious issues, some potential disease cases can be excluded from your coverage.
Driving safe, save on life insurance: Ensure you have a good driving record before applying – a bad driving record is punished by life insurance provider (as by auto insurers) – your premiums will go up by extra 25-50%.
Time goes by, driving offenses disappear (almost): If your driving record improved while you have a life insurance policy, you can review your premiums with your insurer and get them reduced (typical time for smaller offenses to come off your driving record is 3 years).
Rounding mathematics matters: If you decide to buy a life insurance policy, make sure that your age rounds down and not up, i.e. if you are going to be 45 years old on December 31, buy the policy in the first 6 months of the year where your age is still rounded down to 44 and not 45.
Got Life, Disability and Critical Illness? Cancel Mortgage insurance: Mortgage insurance is a fascinating product created by money lenders. Simply said, it is a different name of Life, Disability and Critical Illness insurance policy associated with payments for your mortgage.  Got a mortgage of $500k together with mortgage insurance for that? Well, if you have a Life policy large enough, you can save yourself mortgage insurance.
Other tips: Contacting an experienced, licensed broker (see a button below) will help you to find other ways to reduce insurance premiums of your life insurance premiums. Discussion with broker is entirely free and there is absolutely no obligations to buy.
Get a free Final Expenses Insurance quote
Our Publications related to Life Insurance