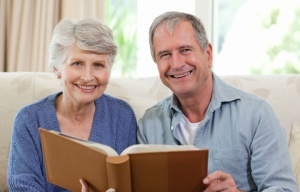 Welcome to your life insurance guide for seniors. This page will give you a good understanding of life insurance for seniors and will inform you about savings opportunities, as well as provide a number of other useful tips based on our publications. We will also help you to ind best life insurance quotes across more than 20 top Canadian insurers.
When looking for life insurance, seniors face problems that younger or middle-aged customers do not. Weaker health, including higher blood pressure, preconditions, existing health issues and diseases such as Diabetes, Alzheimer's, Parkinson Disease (PD), and Multiple Sclerosis (MS), make it harder to qualify for life insurance and get life insurance protection.
Nevertheless, there are many opportunities for seniors to get life insurance despite their age and existing health issues.
What life insurance types should seniors consider?
The short answer is that seniors should consider all types of insurance.
Traditional life insurance: This type of insurance requires both a medical exam and completion of a medical questionnaire when getting a policy. As a result, the insurer knows more about your health, which reduces the insurer's risk and therefore offers lower premiums than the other insurance types described below. Even if you have some health issues (Diabetes or High Blood Pressure), you can still get traditional life Insurance from some select insurance providers. An experienced life insurance broker will be aware of such offerings.
Simplified issue life insurance: This type of non-medical insurance does not require a medical exam but you will still be required to complete a medical questionnaire. This policy is more expensive and makes sense to consider if your current health condition(s) would make it hard to get standard life insurance.
Guaranteed issue life insurance: This type of non-medical insurance does not require a medical exam or the completion of a health questionnaire, but it would most likely result in the highest premiums (for the same coverage) and the size of your coverage might be limited (e.g. $25,000).
Life Insurance for Seniors: Expert Opinion
"When you are a Senior looking into Life Insurance, you gonna wanna make sure that you find the best plan for your particular situation. The rates can vary sharply from one company to another, and seniors are looking more into life insurance now than ever before because the debt in Canada is increasing. More Seniors are carrying a mortgage than before, so the need for life insurance has really increased but the cost, especially for seniors, may vary significantly from one company to another. Certain companies also have different underwriting requirements, so you gonna wanna work with an independent broker who can find the best plan for your particular situation."
How can you save on life insurance for seniors?
High blood pressure cases can mean different premiums with different insurers: Typically high-blood pressure leads to higher insurance premiums but various life insurance providers treat and price those cases differently. Often any blood pressure exceeding 140/90 can trigger higher premiums. Some insurance brokers know those cases better and will be able to navigate you to the company with better rates.
Alumni: Graduates from certain Canadian universities (e.g York University) might be eligible for a discount at certain Insurance providers.
Annual vs. monthly payments: In comparison to monthly payments, annual payments save insurers administrative costs (e.g. sending bills) and therefore they may reward you with lower premiums.
Annual review: Review your policies and coverage every year, since new discounts could apply to your new life situation if it has changed. An example would be your growth of your kid (and as a consequence less funds that you need to keep as reserves) or complete payout of your mortgage.
Member of something? Some insurers reward it: Are you a member of a professional organization (e.g. Certified Management Accountants of Canada or The Air Canada Pilots Association)? Then some insurance companies will offer you a discount.
Got Life, Disability and Critical Illness? Cancel Mortgage insurance: Mortgage insurance is a fascinating product created by money lenders. Simply said, it is a different name of Life, Disability and Critical Illness insurance policy associated with payments for your mortgage. Got a mortgage of $500k together with mortgage insurance for that? Well, if you have a Life policy large enough, you can save yourself mortgage insurance.
Other tips: Contacting an experienced, licensed broker (see a button below) will help you to find other ways to reduce insurance premiums of your life insurance. Discussion with broker is entirely free and there is absolutely no obligations to buy.
Our Publications related to Life Insurance