4 Reasons to Get a Tenant Insurance Quote
Get a free, no-obligation quote
Find out if you are overpaying today
Customize your insurance protection as you want
Talk to a live agent if you have questions to your quote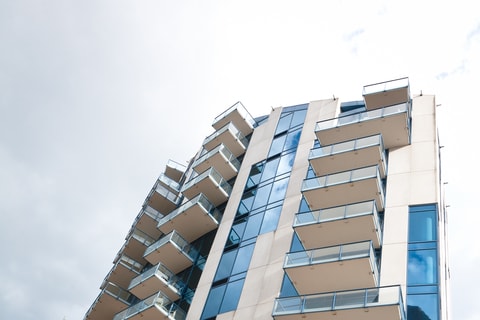 Tenant Insurance Guide: Intro
Welcome to your tenants insurance guide. Tenant insurance is also known under several other names:
— Renters' insurance
— Apartment rental insurance
— Contents insurance
These categories relate to the same insurance. If you are looking for tenant insurance for the property you rent, we can provide you a competitive quote and help to get you the proper insurance coverage. If you want to know if you are overpaying for an existing tenant insurance policy, give it a try, complete the quote and find out how much you can save. Another section of our website will help you, if you are looking for a business tenant insurance policy.
What are typical tenant insurance premiums across Canada?
This chart illustrates the average tenant insurance premiums across Canada. Tenant insurance rates are typically lower than home owners premiums due to the nature of insurance: Tenant insurance typically covers only the contents of your rented property and sometimes liability. It does not cover the building itself since that is covered under the insurance property of the homeowner.
How can you save on tenant insurance?
Change your content coverage: Do you rent an apartment or condo? You can often lower your content coverage. No need to insure your belongings to up to $250,000 if you only have a laptop and some IKEA furniture!
Monitoring: Is there other security like a doorman or security guard on the premises? This may mean an additional discount.
Hydrants and fire-station: Ask if your proximity to a hydrant or fire station will save you money.
Professional Memberships: Are you a member of a professional organization such as Certified Management Accountants of Canada? Some companies offer discounts to professional members, and some organizations offer their members insurance policies. (e.g. Meloche Monnex Insurance)
Students: Some carriers provide discounts for students. (e.g.State Farm)
Alumni: Graduates from some Canadian universities, such as University of Toronto, McGill University and NAIT, may qualify for a discount through select providers. (e.g. TD Insurance)
Dependent students: Dependent students living in their own apartment can be covered by their parents' home insurance policy at no additional charge. Check with your insurer for this benefit. (e.g. Desjardins Insurance)
Stop smoking: Some insurers increase their premiums for the homes with smokers since this means an increased risk of fire
Direct insurers: Have you always dealt with insurance brokers or agents? Getting a policy from a direct insurer, also called a captive agent, may save you money. A captured agent only sells products from one company. (e.g. Belairdirect)
Benchmark your costs: Use price comparison tools to know how much other companies are charging for similar policies, and check with your peer group to see if these comparisons are similar within your demographic.
Our Publications related to Home Insurance