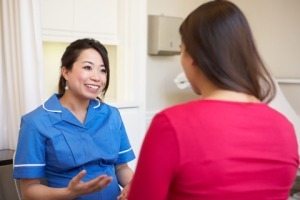 Welcome to your term critical illness insurance guide. This page will give you a good understanding of term critical illness insurance, will inform you of savings opportunities, and also provide a number of other useful tips based on our publications. Here are several statistics from the Heart and Stroke Foundation and the Canadian Cancer Society:
– 25% of Canadians will have during their lives, some form of heart disease
– 45% of men and 40% of women will be diagnosed with cancer during their life time
– There is a 35% chance of developing a critical illness before you are 65
– There is a 65-70% chance of developing a critical illness before you are 81
Critical illness insurances works in a very simple way: if you are diagnosed with any of the critical illnesses listed in your policy and survive the waiting period (typically it is 30 days), you will receive a lump sum payment that you can use towards anything you would like. This may include experimental treatment abroad, drugs that are not covered under government plans etc.  Term critical illness insurance is a particular critical illness product that covers you for a particular period of time, say 10 or 20 years (Term 10 or Term 20 CI insurance). If you want to get coverage beyond that time frame, your premiums will likely increase based on your new age and considering any changes in your health.
Get a free Critical Illness Insurance quote
Saving on critical illness insurance
Great health history is rewarded: If you were healthy in the past, it will definitely be reflected in the premiums you pay. Having issues with your health and especially defined pre-conditions can drive your premiums up or even exclude some illnesses from your insurance policy.
Get a combo policy – Life insurance with a critical illness advance payment: A life and critical illness combination policy can cost you less since an insurer saves on administration costs when dealing with both insurance types at once. Compare a combo policy with two separate policies to understand how much you can actually save.
Do you have a life, disability and critical illness insurance policy? Consider cancelling your mortgage insurance: Many of us got mortgage insurance when buying a house, but the truth is that this product overlaps with life, disability and critical illness insurance. Simply said, it is a different name for life, disability and/or critical illness insurance policies associated with payments for your mortgage. If you have enough coverage in other policies, you might not need a mortgage insurance policy.
Say no to guaranteed issue critical illness policies: People with good health do not need a guaranteed issue critical illness plan (these are policies that do not require a medical exam but should only be taken by people with serious health issues) – do a health check / exam and enjoy lower critical illness insurance premiums
Turn your critical Illness into a forced savings account with a Return of Premium Rider: This is an interesting way to save on critical illness insurance. Pay more in regular premiums and, if you have not had a claim, receive your money back after a defined period of time (e.g. in 20 years). On the other side of the coin, you will pay more in the short-term but save more in the long run.
Other tips: Contacting an experienced, licensed broker (see a button below) will help you to find other ways to reduce the amount of your life insurance and other premiums. A consultation with a broker is entirely free, and there is absolutely no obligations to buy.
Get a free Critical Illness Insurance quote
Things to consider when getting critical illness insurance
Several aspects that are important when getting critical illness insurance are:
 Conversion options: You need to understand if your critical illness policy can be converted into another one (e.g. Term 10 into Term 20) without additional medical exams.
Return of premiums: Some policies return your premiums after a predetermined time period if you were not diagnosed with a critical illness. There are different options for this feature. Some policies can return premiums partly or fully after a particular number of years. Some policies have an option of premium return at death – if you die of something different than a critical illness, with a policy in force, the premiums that you've paid into the policy will be returned to your beneficiaries.
Number of conditions covered: It is important to know what critical illness conditions your policy covers – the coverage can vary from 3-4, to over 30 conditions.
Early assistance benefits: Reduced benefit (e.g. 10% of your overall benefit without reducing your total benefit for future claims) in case you are diagnosed and survive the survival period for such diseases as early prostate cancer, early breast cancer, early skin cancer etc.
Second Event: If you are diagnosed with a second critical illness you receive an additional 50% of the overall critical illness policy benefit over the initial (base) benefit. It could be offered as an additional policy option (optional rider).
Get a free Critical Illness Insurance quote
Our Publications related to Critical Illness Insurance