5 Reasons to get a Term Life Insurance quote
Compare rates across 20+ companies
Get the cheapest life insurance type available
Protect your loved ones and your assets
Choose coverage you need
Discuss your needs with a licensed broker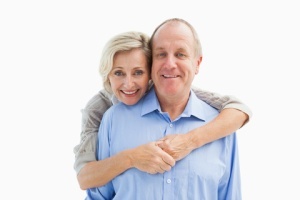 Term Life Insurance Introduction
Welcome to your term life insurance guide. This page will give you an idea of term insurance premiums and will inform you of the savings opportunities. Have a question? Hopefully, we will be able to clarify many of them. We will also help you to get the best, online term life insurance quotes across more than 20 top Canadian insurers.
Term life is a type of life insurance that will expire at the end of a set term (usually after 5, 10, or 20 years) and which does not accumulate any value. It is a pure insurance product (unlike a permanent life insurance policy); simple and easy to understand. Basically this product works like this:
If the policy owner passes away before the expiration of a term (10 years for Term 10), the policy beneficiaries will receive the full policy insurance amount (also called the face value of a policy).
If the policy owner does not pass away before the expiration of a term (10 years for Term 10), the policy simply expires and there are no more payments or compensation available.
Typically, at the end of the term there is an opportunity to renew the policy, though it would often be a more expensive policy as the owner's age has increased and therefore so have the probabilities of associated risks.
Term life insurance is the most affordable life insurance type – an insurance rate you pay is often 2-3 times lower than premiums you'd pay for a permanent life insurance policy with a similar coverage (also called whole life insurance).
Term Life Insurance: Expert Opinion
"A term life insurance policy is a policy that pays out to a beneficiary if the insured passes away over a stated term.
If, for example, you had a 10-year term, the premiums and the coverage are generally level for the first 10 policy years. So with a $250,000 policy, if the insured passed away during those 10 years, the beneficiary receives that money.
Generally the term policies go up significantly at the end each renewal, so a 10-year term would get very expensive after the 10 years, if the insured wanted to keep it. You can do a 10-year term, a 20-year term or a 30-year term. The longer the term, the higher the initial premium."
What are term life insurance rates in Canada?
Here is an overview of average term life insurance premiums across Canada, based on all the records we have in our database.
What influences term life insurance rates?
Term life insurance quotes can vary a great deal depending on a number of factors which include the following and their associated potential premium impact:
Smoking: increase of 200%
Drinking: increase of up to 50%
Family history: increase of 50-250%
Depression history: increase of 50-200%
Physical build: increase of 25% to 200% if you are in bad shape, or savings of up to 25% for being in great shape
Medical history: Can lead to exclusion of some diseases
Driving record: increase of 25-50%
Gender: decrease of approx. 25% for women
This page will help you to get an instant, online term life insurance quote to get an idea of an insurance rate you'd pay. If you have no serious health pre-conditions, your insurance premiums will be very affordable. Even if you have any complicated health issues, several options are open to you e.g. you can get a life insurance policy without medical exam (low coverage and higher costs) or decide to go with rated standard term life insurance which comes with a bit higher price tag.
How can you save on term life insurance? Here are some tips!
Stay Happy – otherwise it can become really expensive: Mental health matters – those with a history of depressions pay between 50% and 200% more.
Rounding mathematics matters: If you decide to buy a life insurance policy, make sure that your age rounds down and not up, i.e. if you are going to be 30 years old on December 31, buy the policy in the first 6 months of the year where your age is still rounded down to 29 and not 30.
Say no to guaranteed issue life policy: People with good health do not need a guaranteed issue life insurance policy (these are policies that do not require a medical exam but they cost more) – do a health check / exam and enjoy lower life insurance premiums.
Meet multi-life discount: This option is quite similar to the previous one but you still get two separate policies whereas one of them will have a significant discount.
Annual vs. monthly payments: In comparison to monthly payments, annual payments save insurers administrative costs (e.g. sending bills) and therefore they may reward you with lower premiums.
Bundles can be cheaper: Getting several insurance products from one provider e.g. Life insurance together with Disability Insurance and Critical Illness can be often rewarded by lower premiums. Or you can sometimes bundle Life insurance with Non-Life insurance (e.g. Home or Auto) – that depends from insurance provider.
Time goes by, driving offenses disappear (almost): If your driving record improved while you have a life insurance policy, you can review your premiums with your insurer and get them reduced (typical time for smaller offenses to come off your driving record is 3 years).
Other tips: Contacting an experienced, licensed broker (see a button below) will help you to find other ways to reduce insurance premiums of your life insurance premiums. Discussion with broker is entirely free and there is absolutely no obligations to buy. You can get an instant initial insurance quote online (see above) and then tailor it to your needs.
Have a question? A licensed life insurance specialist can explain all insurance terms and help you through the whole process. You can also find out if it would be better for you to get a life insurance policy with or without a medical exam.
No medical term life insurance policies come without any medical exam (and some even without insurance questionnaires) but with a different insurance rate, whereas standard term life insurance policies are more affordable.
Our Publications related to Life Insurance