4 Reasons to get a Universal Life Insurance quote
Covers you as long as you live
Rates comparison across 20+ companies
Accumulate value, similar to an investment account
Lowest rates and different coverage options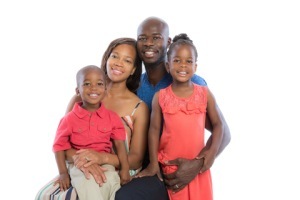 Universal Life Insurance Introduction
Welcome to your universal life insurance guide. This page will give you a good understanding of universal life insurance and will inform you of the savings opportunities available, as well as a number of other useful tips based on our publications. We will also help you to ind best whole life insurance quotes across more than 20 top Canadian insurers.
Universal life is a type of a permanent life insurance that covers you as long as you live. Typically, you will pay higher premiums since, in the early years of your policy, it should accumulate enough value to off-set the higher insurance risk that comes with aging.
Thus this policy has a dual function: it protects your loved ones through the life insurance component, and it accumulates value, similar to an investment account. You can actually choose the amount of premiums that are paid into the cash accumulation part of your policy. You can also terminate the policy (surrender) if you want to, and get part of the accumulated funds back. You can also, in certain cases, borrow money against your policy's cash value.
What are universal life insurance rates in Canada?
The chart below illustrates the average universal life insurance premiums across Canada based on all the records we have in our database.
What influences universal life insurance rates?
Universal life insurance quotes can vary a great deal depending on a number of factors which include the following and their associated potential premium impact:
Smoking: increase of 200%
Drinking: increase of up to 50%
Family history: increase of 50-250%
Depression history: increase of 50-200%
Physical build: increase of 25% to 200% if you are in a bad shape, or a savings of up to 25% for being in great shape.
Medical history: can lead to exclusion of some diseases
Driving record: increase of 25-50%
Gender: decrease of approx. 25% for women
How can you save on universal life insurance?
Employee / Union members: Some companies offer discounts to union members ( e.g. IBM Canada or Research in Motion)
Young means cheaper: Apply for the policy when you are young and your premiums will be lower.
Be healthy, save on insurance: If you are in a good health and have a good build when you apply for a life insurance policy, insurers will reward that with lower premiums. Insurance companies use a so called BMI index (body-mass index, a ratio of your height and weight) to determine your premiums.
Smoking impacts your health and insurance rates: Stop smoking well in advance (at least a year) before applying for a policy – otherwise your premiums will double. Like cigars? Well, many life insurance companies consider smoking more than 1 cigar per month and you won't be able to get non-smoker rates.
Rounding mathematics matters: If you decide to buy a life insurance policy, make sure that your age rounds down and not up, i.e. if you are going to be 30 years old on December 31, buy the policy in the first 6 months of the year where your age is still rounded down to 29 and not 30.
Say no to guaranteed issue life policy: People with good health do not need a guaranteed issue life insurance policy (these are policies that do not require a medical exam but they cost more) – do a health check / exam and enjoy lower life insurance premiums.
Got Life, Disability and Critical Illness? Cancel Mortgage insurance: Mortgage insurance is a fascinating product created by money lenders. Simply said, it is a different name of Life, Disability and Critical Illness insurance policy associated with payments for your mortgage. Got a mortgage of $500k together with mortgage insurance for that? Well, if you have a Life policy large enough, you can save yourself mortgage insurance.
Other tips: Contacting an experienced, licensed broker (see a button below) will help you to find other ways to reduce insurance premiums of your life insurance premiums. Discussion with broker is entirely free and there is absolutely no obligations to buy.
Universal Life Insurance: Expert Opinion
"A universal life insurance policy is a type of permanent life insurance policy.
Unlike whole life insurance, the cash value and the insurance are generally unbundled from each other. With the universal life policy you have a minimum premium, which covers your insurance costs and administration costs of the policy, and anything you put above that minimum premium goes into a tax sheltered savings account.
Insurance companies will often have different investment options that you can choose, from guaranteed investments to bond funds, to equity funds. Some insurance companies have as many as 400 different investment options."
Universal Life Insurance Quotes
Universal Life Insurance rates depend on many variables. We put for you several scenarios based on key factors.
Gender: Male vs Female (please note that universal life insurance cost for women is lower than for men)
Coverage: We have developed scenarios for $250,000, $500,000 and $1,000,000
Age: The younger you are, the lower are your rates. For our quotes we used ages 30, 40, and 50 years old.
Universal Life Insurance Quotes, Female (non-smoker)
Coverage
Age: 30
Age: 40
Age: 50
$250,000
$104
$160
$252
$500,000
$194
$309
$489
$1,000,000
$380
$610
$968
Universal Life Insurance Quotes, Male (non-smoker)
Coverage
Age: 30
Age: 40
Age: 50
$250,000
$121
$183
$286
$500,000
$223
$353
$559
$1,000,000
$439
$698
$1,107
All rates are for October 2021 based on preferred risk category.
Our Publications related to Life Insurance