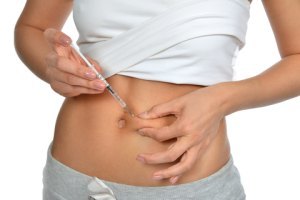 Welcome to your guide on non-medical life insurance with diabetes. This page will give you a good understanding of this topic, will inform you of savings opportunities, and also provide a number of other useful tips based on our publications. We will also help you to ind best life insurance quotes across more than 20 top Canadian insurers.
As the name suggests, non-medical life insurance assumes no medical tests when issuing a policy, as opposed to a traditional policy where medical tests (blood test, blood pressure, etc.) are required. Some types of non-medical life insurance do not require the completion of a health questionnaire either, thus, non-medical life insurance is often a good choice if you have diabetes (though it is typically more expensive than traditional life insurance).
It is worth mentioning that, though it is difficult, sometimes you can qualify for traditional life insurance with Diabetes. Insurers consider six different variables when assessing your risk with respect to Diabetes: 1. Insulin-dependency, 2. age, 3. duration of diabetes, 4. insulin control, 5. renal damage, 6. height and weight. Insulin-dependent diabetics will have more difficulties getting life insurance. In some cases, non-medical life insurance is the only way to get coverage.
Get a free Life Insurance quote
Types of non-medical life insurance to consider in diabetes cases
There are basically two types of non-medical life insurance that might be available if you have diabetes:
1. Simplified issue life insurance: This policy requires no medical exam but still has a number of health-related questions you'll have to answer. Typically, the longer the health questionnaire, the lower the insurance premiums are. A typical policy limit is $150,000, and if you were denied life insurance in the past 2 years, this policy might not be available for you.
2. Guaranteed issue life insurance: This policy has neither a medical exam, nor health questionnaire to answer. It is available for you even if you were declined for a policy during the last 2 years. Typically the coverage (face value) will be limited to $25,000, and there are a few limitations in terms of payouts (in case an insured dies within the first 2 years).
How can you save on non-medical life insurance?
Employee / Union members: Some companies offer discounts to union members ( e.g. IBM Canada or Research in Motion).
Annual vs. monthly payments: In comparison to monthly payments, annual payments save insurers administrative costs (e.g. sending bills) and therefore they may reward you with lower premiums.
Alumni: Graduates from certain Canadian universities (e.g York University) might be eligible for a discount at certain Insurance providers.
Got Life, Disability and Critical Illness? Cancel Mortgage insurance: Mortgage insurance is a fascinating product created by money lenders. Simply said, it is a different name of Life, Disability and Critical Illness insurance policy associated with payments for your mortgage.  Got a mortgage of $500k together with mortgage insurance for that? Well, if you have a Life policy large enough, you can save yourself mortgage insurance.
Avoid insurance agents: Insurance agent is not equal to insurance broker. Agents typically work for one company only and can offer only products of this company. That does not leave too many options.
Other tips: Contacting an experienced, licensed broker (see a button below) will help you to find other ways to reduce insurance premiums of your life insurance with diabetes. Discussion with broker is entirely free and there is absolutely no obligations to buy.
Get a free Life Insurance quote
Our Publications related to Life Insurance