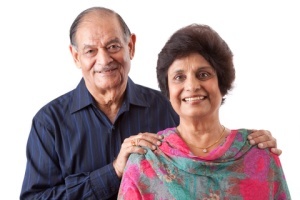 Simplified Life Insurance Guide: Intro
Welcome to your Simplified Life Insurance guide. This page will give you a good understanding of simplified life insurance (also called Simplified Issue Life Insurance)and will inform you of savings opportunities and also provide a number of other useful tips based on our publications.
Simplified life insurance is a type of non-medical life insurance. As its name suggests, this policy requires no medical exam, but still has a number of health-related questions you will need to answer. Typically, the longer the health questionnaire, the lower the insurance premiums will be. Typical policy limits are $150,000, and if you were denied life insurance in the past 2 years, this policy might be not available for you.
Get a free Simplified Life Insurance quote
When can you benefit from simplified life insurance?
There are typically two cases in which you may want consider getting simplified life insurance:
1. You have been declined for life Insurance: Approximately 5% of all life insurance applications in Canada are declined annually. The primary reasons for this are medical conditions or life style issues. In this case you might want to look into simplified issue life insurance.
2. You have a serious health issue(s): There are numerous health related issues that can affect your eligibility for a traditional life insurance policy (Parkinson's Disease (PD), Cancer, Alzheimer's etc.). Nevertheless, there is still a chance you may qualify for a traditional life insurance policy. If and when that does not work, then you might consider getting simplified issue life insurance. An experienced broker will know the particular insurance programs insuring those issues.
Simplified Life Insurance: Expert Opinion
"Simplified Issue Life Insurance is life insurance that is available without a medical test but there are series of health questions. You gonna wanna make sure that you find a plan that is best for your particular situation as this gonna have a big impact on the rates.
Simplified Issue policy, say, where you can answer only three or four questions would be a higher premium than if you can answer 20 or 25 questions. So, basically, you gonna wanna work with a broker who can make sure you can find a plan where you can answer "No" to as many questions as possible.
Another really good, interesting development in the Simplified Issue marketplace is that carriers are now offering much more coverage than they were in the prior years. Previously, you might been able to get about $300,000 in coverage on a No Medical Simplified basis, now it can be $1,000,000 or even higher, depending on the carriers."
Get a free Simplified Life Insurance quote
How can you save on simplified life insurance?
Member of something? Some insurers reward it: Are you a member of a professional organization (e.g. Certified Management Accountants of Canada or The Air Canada Pilots Association)? Then some insurance companies will offer you a discount.
High blood pressure cases can mean different premiums with different insurers: Typically high-blood pressure leads to higher insurance premiums but various life insurance providers treat and price those cases differently. Often any blood pressure exceeding 140/90 can trigger higher premiums. Some insurance brokers know those cases better and will be able to navigate you to the company with better rates.
Bundles can be cheaper: Getting several insurance products from one provider e.g. Life insurance together with Disability Insurance and Critical Illness can be often rewarded by lower premiums. Or you can sometimes bundle Life insurance with Non-Life insurance (e.g. Home or Auto) – that depends from insurance provider.
Got Life, Disability and Critical Illness? Cancel Mortgage insurance: Mortgage insurance is a fascinating product created by money lenders. Simply said, it is a different name of Life, Disability and Critical Illness insurance policy associated with payments for your mortgage. Got a mortgage of $500k together with mortgage insurance for that? Well, if you have a Life policy large enough, you can save yourself mortgage insurance.
Got in shape recently? Cash out!: If you already have a life insurance policy and got in shape compared to your state when you signed up for a policy (e.g. spending hours in a gym), you can request a review of your life insurance premiums.
Rounding mathematics matters: If you decide to buy a life insurance policy, make sure that your age rounds down and not up, i.e. if you are going to be 30 years old on December 31, buy the policy in the first 6 months of the year where your age is still rounded down to 29 and not 30.
Other tips: Contacting an experienced, licensed broker (see a button below) will help you to find other ways to reduce insurance premiums of your life insurance premiums. Discussion with broker is entirely free and there is absolutely no obligations to buy.
Get a free Simplified Life Insurance quote
Our Publications related to Life Insurance