5 Reasons to Get an Uber Insurance Quote
Compare rates across 20+ providers
Available remotely from the comfort of your home
Stop overpaying today if you pay too much
Talk to a live agent if you have questions to your quote
Spend 3 minutes to save hundreds dollars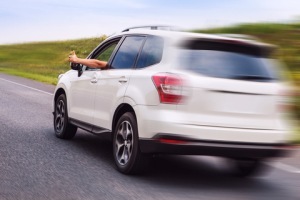 We put for you an overview of the most important questions related to Uber insurance / ride-sharing insurance.
So what do you need to know about Uber insurance?
Can I use my personal car insurance when driving for Uber?
No. If you're driving for Uber, your personal car insurance will not cover you. Uber is considered a "drive-for-hire service," which means that it typically is excluded from personal car insurance policies.
What does this new Uber insurance policy cost?
This "new" Uber insurance policy is, in fact, not a new policy but rather an addition (or endorsement) to a car insurance policy. Typically, the base cost of this addition or endorsement is around $600/year, but there are multiple scenarios.
Here are a few:
| | Scenario 2 | Scenario 1 |
| --- | --- | --- |
| Driver gender / age | Female, 38 | Male, 45 |
| Driving history | No tickets in the last 3 years | No tickets in the last 3 years |
| Location | Mississauga, ON | Berrie, ON |
| Car make and year | Chrysler 300 Touring, 2010 | Ford Focus, 2010 |
| Estimated costs (on top of car insurance policy) | $672/year | $785/year |
Are there any important things to know about this policy?
There are some limitations to this policy that you should be aware of:
Maximum driving time for Uber: The policy will only cover Uber drivers that drive on a part-time basis of up to 20 hours per week. If a driver exceeds that limit, as one insurer claims, "The cost for the additional coverage will equate to a small portion of the income earned by the driver, calculated using factors such as time spent ride-sharing, area driven and driving record."
Number of passengers: Uber driers may only drive a maximum of eight passengers at the same time, including the driver.
Length and type of licensing: You need to have had your license for a minimum of six years (G2 and up) in either Canada or the US.
Other commercial activity: The policy does not cover other commercial activities, such as moving services, food delivery or any mail or courier services.
Not a taxi or limousine: Your personal vehicle is not a taxi nor a limousine, and it cannot be registered as either.
Am I covered the whole time when offering ride-sharing services?
The following overview demonstrates the times when an Uber driver is covered by ride-sharing insurance.
When am I covered?
Here are typical scenarios when you are covered under this insurance:
You are logged on and awaiting passenger allocation: Covered
You are on route to pick up the passenger: Covered
You are transporting the passenger to his/her destination: Covered
In which provinces is this ride-sharing insurance available?
At this time, ride-sharing insurance is only available in Ontario; however, this will most likely change in the near future and extend to other provinces.
How can I get Uber Insurance?
If you want to know more about Uber insurance or apply for it, just fill out the form. An experienced and trained insurance specialist will contact you with more information and even offer you an insurance quote at no cost!