Insurance Rates Comparison is an innovative, consumer-focused online tool that shows you how your insurance premiums compare to your peers. Become aware of potential savings through aggregated social knowledge! In addition to that, this tool will show you what companies are preferred by your peers in order to get the lowest insurance rates.


Compare Your Insurance Premiums to Others and Start Saving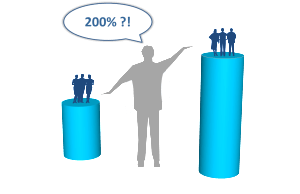 Insurance Price Comparison shows users how their insurance premiums compare to their peers. Insurance quotes can vary not just by 20%, but by 200% or more. Knowing what peers pay allows consumers to make informed buying decisions and discover providers with the best prices for their segment. By using the Insurance Price Comparison buying tool, consumers can become aware of potential savings through aggregated social knowledge. Price Comparison currently provides data for Auto, Home or Life insurance spending based on a users age, location, gender, and several other criteria.
---
Insurance Calculator: How Does It Work?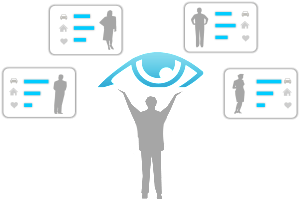 InsurEye conducts a peer comparison by collecting and statistically analyzing thousands of users insurance data. As you share information about your insurance premiums, you get access to collective experience and can identify your potential savings with a few clicks. Learn from others like you and save your time and money. Insurance Price Comparison not only covers spending information for online insurance products (20%-30% of the total market), but also for insurance offered directly by insurers, brokers, and agents. InsurEye works independently from banks, insurance companies, and brokers/agents. If your current insurance is cheaper than your peers, thats great! If not, you can use our tool as a starting point to get insurance with lower premiums. Be informed when you speak with your insurance agent. The basic version of the Price Comparison service is absolutely free. For those who are looking for customized analysis of insurance costs based on your individual profile, including driving record or house value, InsurEye will soon offer a premium service. Please consider that insurance rates and services may vary widely depending on each insured persons unique circumstances. The insurance information is provided for educational and entertainment purposes only and should not be interpreted as a recommendation for a specific plan, product or course of action, and should not be interpreted as a representation of any particular service or rate that might be offered by an insurer.