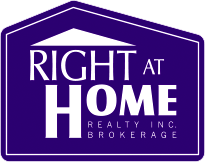 You real estate specialist: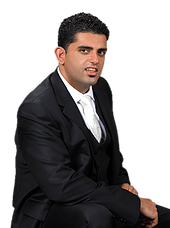 Henry Karimi (Right at Home Realty Inc Brokerage)
About Henry:
Henry grew up in Pickering, Richmond Hill and Toronto – he knows the entire GTA area very well. Henry has always been very passionate about real estate, design and planning. His education from York University and, later, as a certified Real Estate agent equips him with all the knowledge, required to support his clients. Henry enjoys connecting with people and helping them to find their new dream home or sell an existing one.
Areas of expertise:
Henry is very knowledgeable in different aspects of real estate and property purchase / sale process. He regularly supports his clients with a number of tasks:
Real estate market research
Sales strategy and planning
Home evaluation
Home staging
Dealing with potential customers / Offer management
During the last years Henry has been working with numerous clients and he consistently provided the highest level of service and advisory resulting in many returning clients.
Testimonials:
"I want to thank Henry for helping me with finding my dream townhouse. I have recently moved to Canada and did not know well the Toronto neighborhoods very well. Henry told me a lot about each area, so once he presented me with a few options, I could make an informed decision. Henry took time to explain everything in details and understand what's really important for me. Thank you so much!
"Henry was supporting me with my condo search. He was able to find for me several fantastic options, in the downtown Toronto and also around Liberty village. He is very knowledgeable about condo market in Toronto, works hard to collect all relevant information and provide an unbiased advise. I am recommending him to all my friends and also family members!"
"Henry was very helpful and patient with us through our home purchasing process. We found his knowledge of the real estate in Toronto to be very extensive. He was always willing to work with our suggestions and provided necessary advice. I'd definitely recommend Henry to a friend and family member.
About Right at Home Realty Inc Brokerage: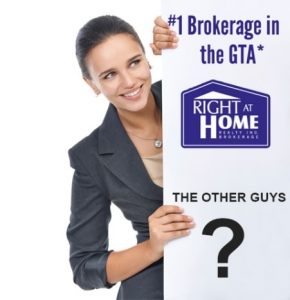 Right At Home Realty Inc. was founded in 2004 and is the #1 Real Estate Brokerage in the GTA for 2013, 2014, 2015 and 2016* as well as Canada's largest independently owned real estate brokerage** with over 3,400 REALTORS® serving the GTA. Right at Home Realty offers 7 modern and high tech offices across the GTA in Toronto, Mississauga, Richmond Hill, Vaughan, Durham, Newmarket and Burlington. Right At Home Realty Inc. is a member of the Toronto Real Estate Board (TREB), the Oakville Milton Real Estate Board (OMREB); the REALTORS® Association of Hamilton-Burlington (RAHB) the Durham Region Association of REALTORS® (DRAR); the Northhumberland Hills Association of REALTORS® (NHAB); and the Brampton Real Estate Board (BREB).
Where we are located:
We are located at: 1396 Don Mills Rd, North York, ON M3B 3N1