Home Insurance
Compare home insurance quotes from nearly 10 leading insurers
Auto Insurance
Our brokers compare for you rates from 20+ insurers
Life Insurance
Get the best rate across more than 20+ life insurers via our broker partners
Business Insurance
Our brokers access rates from numerous commercial insurers
Want to find an insurance broker in Alberta?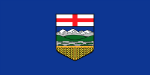 Working with an insurance broker in Alberta means unlocking opportunities to save on a variety of insurance policies.
Though car insurance rates in Alberta are not as high as in Ontario, they still add up, in most cases, to thousands of dollars annually. If you have a bad driving record, your rates could double. An auto insurance quote through a broker can help to reduce this amount.
Alberta home insurance costs are higher than in some other Canadian provinces, and they are on the rise due to a number of recent natural disasters that hit this province – from flooding in Calgary to devastating forest fires in Fort McMurray. Get a home insurance quote today to see if you are overpaying.
Though life insurance cost do not depend on your province, working with an insurance broker is extremely important – they have knowledge of how particular insurers treat various health pre-conditions and will help you to get the best life insurance quote.
Insurance Brokers by location, Ontario
AB Car Insurance – key
things to know
Average car insurance rate in AB :
| | |
| --- | --- |
| Good driving record: | Bad driving record: |
| ~ $110 / month | ~ $240 / month |
Car insurance in Alberta is mandatory. That is similar to other Canadian provinces. Some aspects of Alberta car insurance are also firmly regulated, such the minimum liability each insurance policy should have.
Alberta car insurance rates are not the highest in Canada, but still represent a significant amount. An Albertan driver with a good driving record pays, on average, approximately $110 monthly ($1,320 per year) and those with a bad driving record (more than two violations in the last three years or license suspension in the last six years) pay approximately $240 monthly ($2,880 per year).
These are significant numbers and you definitely want compare the market to reduce your car insurance rates. Our insurance brokers will help you to get a cheap car insurance quote across more than 10 insurers operating in Alberta.
Alberta uses mostly a tort approach to car insurance, meaning that one side can sue another ("at-fault" side to cover various costs (court expenses, damages, medical expenses, consequences of the accident, etc.)
The tort approach has some benefits but also some downsides. This approach is considered fairer since the "at-fault" side carries the costs of the accident, but at the same time it can take longer to recover all the costs than in a "no-fault" system, where each insurance pays for the costs of its corresponding side.
AB Home Insurance – key
things to know
Average home insurance rate in AB:
Owned
home:
Rented home:
~ $75 / month
~ $25 / month
Alberta is one of the provinces that is often hit by weather disasters, mostly flooding and wildfires. Recent examples of flooding occurred in Calgary (2013), and wildfires in Fort McMurray (2016).
Therefore, home insurance become a crucial element of protection with average monthly costs of $75 for owned homes and $25 per month for rented properties (tenant insurance).
Insurance coverage can vary a lot across insurance providers, and so its costs. We will help you to get affordable home insurance to protect your dwelling.
Other things to know
Flooding in Alberta: Before buying a house, make sure that you know the history of flooding in this area.  That can save you many headaches in future.
Overland flooding: This type of flooding is especially dangerous in Alberta. Often, home insurers do not cover overland flooding on default – when, basically, water enters your home from outside. It may happen both in summer/fall due to heavy rain, or in spring due to melting snow.
Check if your insurer covers overland flooding – this coverage is often offered as an additional rider for your policy.
Sewer backup: A sewer backup valve installed in your house can protect you from the very unpleasant experience of getting sewage pushed back into your home. Cleanup and repair costs in these cases usually add up to tens of thousands dollars.
A small home insurance rider can help to avoid of headaches – check to see if your insurance covers this type of risks and, if not, consider getting it as an additional protection.
AB Life Insurance – key
things to know
Average life insurance rate*:
| | |
| --- | --- |
| Term life: | Whole life: |
| ~ $55 / month | ~ $80 / month |
There are typically two main life insurance types available to you: traditional and no-medical life insurance.
Traditional Life Insurance: this type of insurance comes with an extensive questionnaire and medical tests. Once an insurer has collected all the information, you might benefit from low insurance rates.

This insurance can also come as a rated traditional life insurance policy – with higher costs but available also to those who might have some serious pre-conditions, such as diabetes.
No Medical life insurance: this insurance type does not require a medical exam but in some cases still has a short questionnaire to complete.

A simplified issue no medical life insurance policy will require such a short questionnaire to be competed.

A guaranteed issue no medical life insurance policy has questionnaire and acceptance is guaranteed.

No medical life insurance comes, though, with a number of limitations (lower coverage, pre-defined period of time when your claim will not be covered, etc.).
Insurance brokers can provide you both a traditional life insurance quote and a no medical life insurance quote across numerous insurance providers.
Why use Insurance Brokers in Alberta?
There are numerous reasons to use insurance brokers.
Ability to compare rates: Unlike insurance agents or insurance call centre reps, insurance brokers work with multiple companies and can compare the insurance rates available on the market. The key here is to use insurance brokers that work with many insurance providers that will ensure that you are getting a fair comparison.
Insurance experience: Unlike insurance agents, insurance brokers are typically more skilled across offerings of multiple insurers, and thus can advise you about the policy that fits best to your situation.
Dealing with pre-conditions: Life insurance brokers can help you to get insurance coverage from a provider who specialized on particular health issues. In return you will get better rates and more extensive coverage.
Meeting in person: If you prefer a personal touch and also want to connect with your broker in person, that is another reason to find a broker nearby. In this case, an insurance broker can explain all insurance aspects in detail and answer all your questions face to face.