Swimming Pool Insurance: Background
It is great to relax in summer in your backyard or jump into a swimming pool to cool down. Everything comes though with a price tag – swimming pools represent higher liability, especially when not protected by a fence. In the eyes of insurers, it is an additional liability that can be very costly. For example, if a small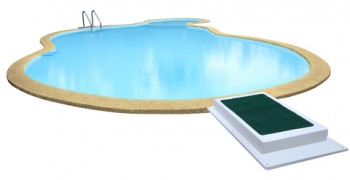 child falls into your pool, you may be held responsible. Because of the increased risk associated with pools, you will usually pay a higher premium. The cheapest approach is not having a pool at all, but if you have one, make sure that it is well fenced to prevent any unnecessary liability.
Swimming Pool Insurance: Costs
Typically, a swimming pool may affect your home insurance premiums in two ways:
A swimming pool increases the estimated cost to rebuild your home by about 6%. As a result, you will be required to purchase a higher building limit and pay the associated premium for that higher limit.
A swimming pool will increase your personal and premises liability premium by about $30/year.
Get a free Home Insurance quote
Our Publications related to Home Insurance