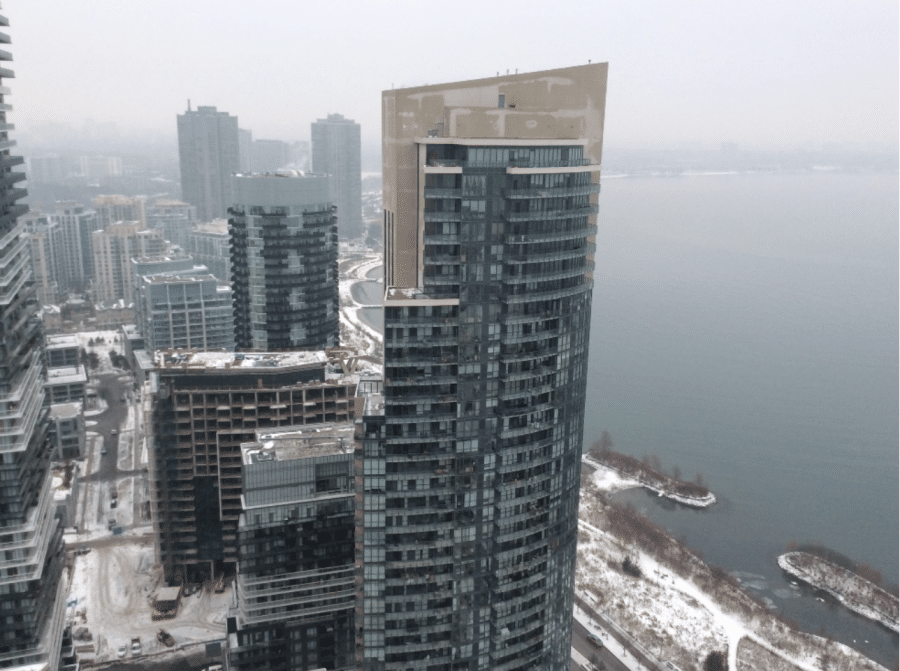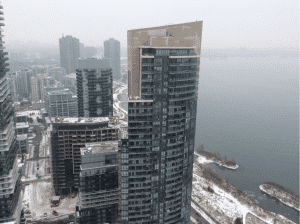 A prospective buyer is always going to be focused on a condo unit's view. Unlike a house, these units rarely have multiple windows to the outside in various directions. The exterior wall, which usually is either glass or contains a balcony, is likely the only point of contact with the natural world.
While the interior of a unit can always be renovated, a resident is stuck with the view as long as they're occupying the unit.
Or, that view can change for the worst if a new building is constructed right in front of their window
In other words, a condo view is extremely important, and prospective buyers should take care in choosing their view, and the future potential of their view.
This holds true for all homes for sale in Toronto, from condos in the core, to Mississauga condos , to those in the eastern suburbs.
Who wants to spend their weekends and evenings looking at a brick wall, when they could be looking at a glittering lake?
Zoocasa set out to discover out if a dollar value is actually attached to these different views.
What are buyers looking for, and are they willing to pay more for it?
The answer is, kind of, but there's no definitive answer.
From our research, we found that the higher up your condo is, the more you're likely to pay. According to Irene Lee, a Real Estate Investment Coach, you're going to pay an extra $1,000-$2000 each floor you go up for a pre-construction condo. So if you want to be on the 15th floor instead of the 2nd, , it may have an added price of $30, 000, she says.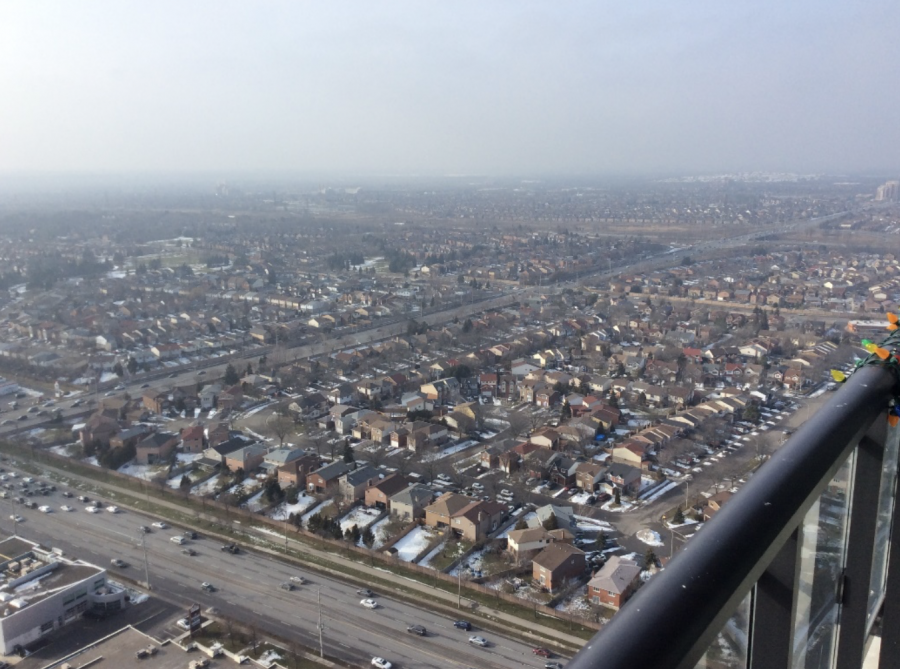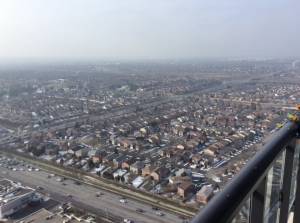 A view that cannot be obstructed is highly in demand, but that applies to the building as a whole, instead of individual units. For example, a condo building right on the lakeshore that can physically never have an obstruction (unless they plan to build on the lake!) would have a premium for all units in that building, compared to another building set behind a parking lot.
The direction a unit faces, however, doesn't command a clear premium.
If we were on the equator, this wouldn't even be a factor, since light exposure would be equal all around. Yet, on North 44, this is largely a matter of personal preference.
Some love a bright, south facing view, while some prefer the dim, romantic lighting of a northern exposure. Some love an east view, for cool morning light, and some a western view for a golden twilight.
Still, even in this matter, a unit on a high floor should be in higher demand. That's because an obstruction, like another building, could block whatever sunlight you would otherwise happen to get.
Overall, real estate agents tend to say that units with south-west views tend to be a bit more in-demand, but not as much as corner units, which have exposure to multiple directions.
In short, if you want to save money and don't care about your view, go with a unit on a lower floor. If natural sunlight and a city or lakeview is important to you, it's best to be safe and go as high as your wallet will let you.
Zoocasa.com is a leading real estate company that combines online search tools and a full-service brokerage to empower Canadians to buy or sell their homes faster, easier and more successfully. Home buyers can browse real estate listings on the website or the free iOS app.