Why insurance reviews?
The Internet was a game changer. One way the Internet has shaped our lives is through online product reviews. In the past, only your family and neighbours heard your tirade, or joy, over a deal gone bad or a product you loved. Today, you can share your opinion with the world, and the world is listening. THE DEADLINE HAS BEEN EXTENDED TILL THE END OF JANUARY!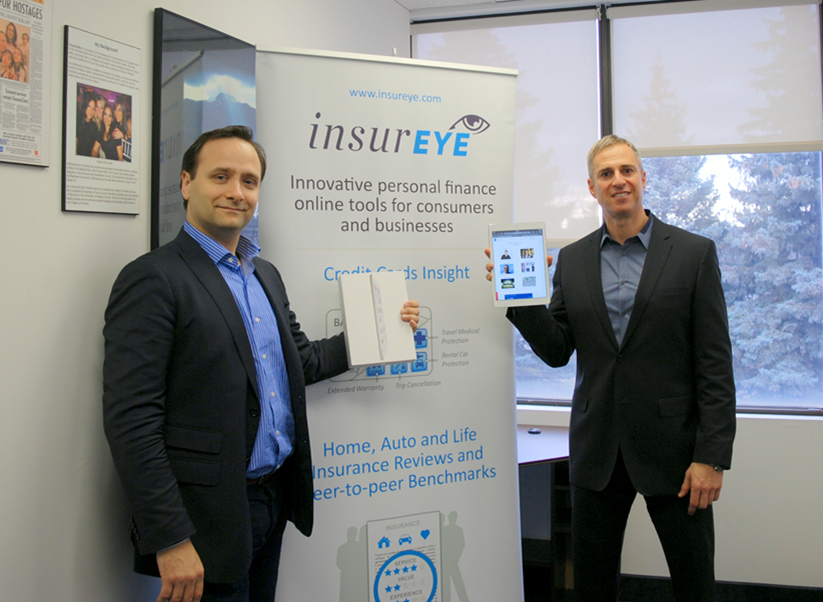 LSM Insurance and InsurEye know the value of reviews for insurance products. As consumers, you need to know if your insurer is trustworthy. The decision to purchase life, disability or critical illness insurance is one of the most important decisions you will make, and you need to be properly informed about the product(s) as well as the companies selling them.
To foster this trust and transparency, and to help as many Canadians as possible have access to the insurance they need, LSM Insurance, a leading independent Canadian life insurance brokerage firm, is partnering with InsurEye, the largest insurance review website in Canada, to make your insurance experience available to all Canadians.
We understand that it takes time out of your day to write a review, which is why LSM Insurance and InsurEye enter your name into a draw to win an iPad or $1,000 travel voucher for each properly completed review.
Link to the survey: Insurance Review Survey
Here's How it Works:
Click this survey link and answer five short survey questions. You can do different surveys for different products (such as life insurance, health insurance, funeral insurance, etc.) The more surveys you complete, the greater your chances of winning.
That's it! Nice and simple. Your reviews will be published online by InsurEye here. Your privacy is protected (no real names revealed) while you help millions of Canadians make an informed choice about their insurance needs. Note that current or former employees, insurance brokers, agents and/or promoters are not eligible. All reviews must be unbiased and consumer-driven.
Link to the survey: Insurance Review Survey
Tips for Writing an Outstanding Review
Be insightful, fair, specific and sincere. If you are unhappy with a product, say why. If you love your product, explain how it adds value to you and your family. Using a minimum of 100 characters will really get your point across. Lead with something catchy such as "Quick and fair claims process!" or "I Was Disappointed". Avoid rude, discriminative or abusive comments.
Why is This Important…and Why are We Doing This?
We are harnessing the power of the Internet, empowering real consumers, and helping Canadians better
understand insurance products and
providers. It is very hard to get an accurate read on an insurance company when you're signing up for a product. Your positive or negative experience usually starts when you process a claim. We want all your future experiences to be positive ones from start to finish. This also helps to recognize insurers providing great service, and red-flag companies that are not.
We can't wait to hear you reviews and we look forward to drawing a lucky name for our iPad or travel voucher. Thank you in advance for helping Canadians make informed insurance decisions.
Link to the survey: Insurance Review Survey
Your truly, Lorne Marr, LSM Insurance & Alexey Saltykov / Dmitry Mityagin, InsurEye