Get a free Life Insurance quote from 20+ Canadian insurers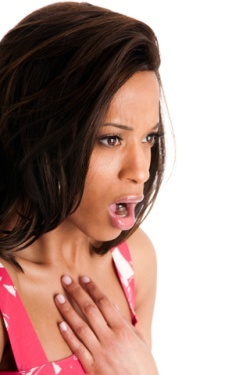 Life insurance is probably one of the most important insurance products that you buy – it protects your family and those who are important to you. Today we want to share six insurance reviews showing what consumers could face when dealing with life insurance companies. All reviews originate from our independent online insurance review platform (all personal data and company names were sanitized but the original review style was preserved).
These stories can be a motivation to deal with insurance companies via a trusted insurance broker rather than directly or through an insurance agent (sells only insurance products of one company). Find out more about it at the end of the article.
So what do consumers say?
"I had a terrible experience with this insurance company, after years of paying insurance to cover loss of employment when the time finally came they denied me saying I was on a contract. Yes, doesn't everyone sign a job contract? Even though all the appropriate paperwork was given, even though the government even said that I was laid off and entitled to coverage they refused my claim. All those thousands of dollars paid into this insurance company. Run the other way, and find a decent, honest insurance company to deal with."
"I currently am off on medical disability and have switched over to long term. They are a lot nicer to deal with during the short term portion of the claim as they hope you are back to work within the short term disability period. When they finally authorized my long term claim, I then went a period of 34 days with no payments switching from weekly short term to monthly long term cheques. I incurred several NSF fees from my bank and had to borrow money just to eat!!!! They DO NOT CARE about actually helping you to get better. They only want you to get back to work. They clearly do not take into consideration how stress can affect a client both mentally and physically and do not consider how this might actually be detrimental to the client and the employer and subsequently the insurance company if the client is not in a mental or physical position to return to work but is forced to due to financial stress and is told by the Claims Adjuster that my financial difficulties "SHOULD BE INCENTIVE FOR" me "TO RETURN TO WORK". They are robotic in their dealings and seem to have no compassion or sympathy for you other than what they are required to express as a customer service. I have been very open and honest throughout the entire process, in which my life has been turned upside down and around, and feel like I have no one on my side representing me."
Free, no-obligation life insurance quote for you

"We were encouraged by our agent to switch from our bank mortgage insurance to term life insurance. My husband died suddenly two months later and my claim was denied due to 'pre-existing conditions' not directly related to his cause of death. We had dealt with this company for 40 years and I was left high and dry. Had we stayed with our bank mortgage insurance I would be mortgage free now."
"I was trying to determine how much coverage there is on a particular prescription and I was told that I need to ask the pharmacist to determine that. I went to the pharmacist only to be told I require the client number, carrier number and group number. After calling them I return to the pharmacist only to find out that they did not give me the correct numbers. It amazes me that they cannot give me the correct information to do this when they will not give clients a card to get immediate prescription coverage. I'm sure they go through this regularly. As my pharmacist put it "n-u-m-b  n-u-t-s"
"Stay away from this life insurance company. When you make a claim, they suspect that everyone is committing fraud; they take too much time to look at the file, even when you try to purchase life insurance, and they are so complicated in the process. My son had a bad car accident; they refused his disability claim after two month of wait. They said that 8 years ago he had a head injury. Unbelievable how they do not care."
"My fiancée was insured with this company through her employer and we had a great package (medic, dental, life). When she lost her job, their agent contacted her to offer us to continue with the same package but for a higher price which we found worth it. I gave them my credit card information to activate the coverage. When we received all our insurance details by mail almost one month after, we realized that we were not getting the same deal, NOT AT ALL. There is no way we would ever pay what we were paying for that kind of coverage. We tried to call them many times and could only leave a voice message, no agents available. They would not even return our calls! We kept trying week after week after week, on a lucky day we would get to an agent who promised that someone more qualified would call us back. Never happened. In the meanwhile they kept taking payments on my credit card. We also tried by email and kept receiving automatic responses saying they would get back to us in two days… which of course never happened. The last email we received was saying that our cancellation was under review and that it would be processed within 10 open days. 15 open days later, no answer yet and they took another payment on my card. This is a real joke; I have never seen such a bad customer service. This is close to robbery."
These consumer reviews originate from our independent insurance review tool, InsurEye Consumer Experience Tool. It covers most home, auto, and life insurers and their products across the country and is free for Canadians to use.
Interested to find out what an insurance broker can do for you? InsurEye partners with LSM Insurance, a Canadian insurance brokerage, known for the ability to listen to the clients. Chantal Marr is a licensed life insurance broker and a head of LSM insurance, one of few insurance brokerages working nearly with all life insurance providers and offering Life and Critical Illness insurance across all Canadian provinces. She is a member of the Independent Financial Brokers of Canada. Much of her success stems from her ability to listen to her clients' needs. If you are interested to find out more about Critical Illness Insurance Savings and connect with Chantal for a free quote / assessment of your situation, please complete and submit the small form on the left.
InsurEye Inc. is a Canadian company that provides online tools for consumers to educate them about insurance and create transparency in insurance market place in Canada.