Get a free Critical Illness Insurance quote from 20+ Canadian insurers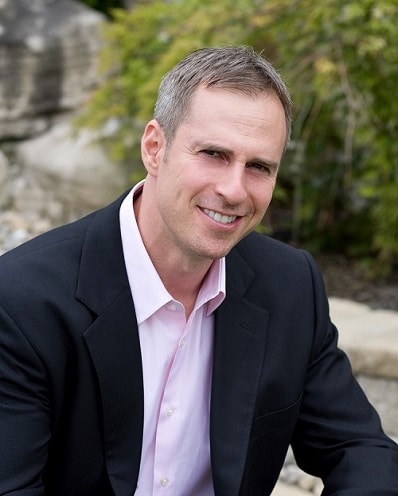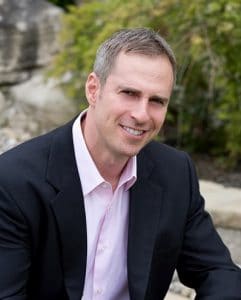 I think you will agree with me when I say that insurance, in general, raises many questions. There is a lack of clarity about how insurance rates are set and what factors impact your price.
Well, it turns out that Critical Illness insurance is even less understood than other insurance types.
Today we will tackle all savings opportunities in Critical Illness insurance to make sure that you can get an affordable critical illness plan. We are not limiting ourselves with 5 or 10 tips but offer you 40 insurance tips that we collected in discussion with a certified Life Insurance Broker, Lorne Marr, who has been quoted in various media publications and specializes in life and living benefits insurance.
Critical Illness Insurance – is it worth it?
It is important to highlight why Critical Illness insurance is so important. We tend to get insurance for things that are much less likely to happen than a Critical Illness e.g. home incident, car accident. But the chances that your home will be destroyed are significantly lower than getting a critical illness.
Here are some mind-blowing numbers:
• Chances of your house burning down: 0.08%
• Chances of being involved into an auto accident: 4%
• Chances of developing a critical illness before you are 65: 35%
• Chances of developing a critical illness before you are 81: 65-70%
Typical conditions covered by Critical Illness are cancer, stroke, heart attack, Alzheimer's disease, aortic surgery, aplastic anaemia, bacterial meningitis, benign brain tumour, blindness, coma, coronary artery bypass surgery, deafness, heart valve replacement, kidney failure, loss of independent existence, loss of limbs, loss of speech, major organ failure on waiting list, major organ transplant, motor neuron disease, multiple sclerosis, occupational HIV infection, paralysis, Parkinson's disease, and severe burns.
But there is a catch…
Critical Illness is not the cheapest form of insurance and its cost can add up to hundreds of dollars per month. So let's focus not on the question if you need it, but how to reduce critical illness insurance cost.
Let's dive right in!
Here are our 40 ways to save on Critical Illness insurance:
1. Get a combo policy – Life Insurance with a Critical Illness Advance Payment: A life and critical illness combination policy can cost you less since an insurer saves on administration costs when dealing with both insurance types at once. Compare a combo policy with two separate policies to understand how much you can actually save.
2. Turn your Critical Illness into a forced savings account with a Return of Premium Rider: This is an interesting way to save on Critical Illness insurance. Pay more in regular premiums and, if you have not had a claim, receive your money back after a defined period of time (e.g. in 20 years). On the other side of the coin: you will pay more in the short-term but save more in the long run.
3. Being young is beneficial: If you are young when you are apply for a Critical Illness policy, you benefit from lower premiums.
4.  Family history is taken into consideration: Having one or more person in your immediate family with a history of serious an illnesses like cancer will likely increase your premium since the probability of you suffering from similar issues is higher.
5. Smoking increases insurance rates:  If you are a smoker – someone who has used tobacco products in the last year – it will result in a big increase in your premiums.  In most instances the premiums are more than double for a smoker as compared to a non-smoker.
6. Exclude Pre-Existing Conditions: This point requires careful consideration: Some plans will exclude certain covered conditions (e.g. loss of sight) and you get a cheaper policy.  In this case an insurer takes smaller risks and rewards you with lower premiums.
7. Decide on scope of illnesses covered: Different policies can cover various sets of critical illnesses, so you can decide which ones you want to get covered in your policy. If you have a history of e.g. cancer in your family you probably do not want to exclude this critical illness from the list. Sunlife example: you can choose between a policy covering 4 illnesses: Cancer, Heart attack, Stroke, and Coronary artery bypass surgery, and a policy including over 20 illnesses including such ones as Parkinson's disease, Paralysis, Aplastic anemia and even loss of limbs, loss of speech, blindness to name a few.
8. Great health history is rewarded: If you were healthy in the past, it will definitively find its reflection in the premiums. Having issues with health and especially defined pre-conditions can drive your premiums up or even exclude some illnesses from your insurance policy.
9. Age rounding is tricky: If you are getting a critical illness insurance policy, make sure that your age rounds down and not up, i.e. if you are going to be 50 years old on December 31, buy the policy in the first 6 months of the year where your age is still rounded down to 49 and not 50 (e.g. in March or April).
Just 2 min: Request a free Critical Illness Plan quote
Important: By submitting this quote, you confirm that contact data is correct

10. Be healthy, save on insurance: If you are in a good health and have a good build when you apply for a life insurance policy, insurers will reward that with lower premiums. Insurance companies use a so called BMI index (body-mass index, a ratio of your height and weight) to determine your premiums. Important note: Critical Illness policies build tables are more stringent than for life insurance policies.
11. How long do you want to be protected: In general, the longer your policy is, the more expensive it becomes since the chances that something happens to you are higher.
12. Get rid of benefits that you do not need: If you are not interested in paying more for additional features such as e.g. waiver of premiums, then taking them out of the policy can lead to lower premiums Other riders could be a return of premium on death or a Children's Illness riders which covers a child.
13. Compare, compare, compare: There are multiple life insurance companies out there – make sure that you get the quotes from several providers to compare premium rates. You can also work together with an insurance broker to get for you multiple quotes.
14. Insurance broker can often get better insurance rates: Critical Illness insurance is not the simplest product as opposed to e.g. auto insurance. A good life insurance broker can navigate you through many question marks, compare for you premiums across dozens of different companies and often get lower rate than you would get on your own (e.g. because brokers may have some air to offer discounts on insurance products due to the large insurance volumes they make).
15. Re-consider using insurance agents: Insurance agents are NOT insurance brokers. They typically work for one company only and thus can offer only products of this company. That takes away an opportunity to compare offers across different companies.
16. Do you have a Life, Disability and Critical Illness insurance? Consider cancelling your Mortgage insurance: Many of us got mortgage insurance when buying a house but the truth is that this product overlaps with Life, Disability and Critical illness insurance. Simply said, it is a different name of Life, Disability and Critical Illness insurance policy associated with payments for your mortgage. If you have enough coverage in other policies, you might not need a mortgage insurance policy.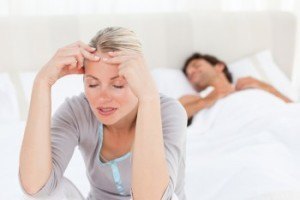 17. Member of something? Enjoy savings!: Are you a member of a professional organization (e.g. Certified Management Accountants of Canada)? Some insurers may provide you with a discount – ask around your colleagues or check insurance provider websites.
18. Dealing with Cancer cases: Insurance companies may treat cancer cases differently (often considered as high-risk insurance) – the easiest way is to talk to an insurance broker who is knowledgeable in this space.
19. Dealing with High blood pressure cases: High-blood pressure often leads to higher insurance premiums but can be treated differently by various insurers. As a rule any blood pressure exceeding 140/90 can trigger higher premiums. Some insurance brokers will be able to navigate you to the company with better rates.
20. Diabetics can be insured though it's not always easy: Many companies will not cover you but there are companies offering insurance protection for such cases and again you'd better to rely on a broker who has experience in this field.
21. It is great to be an Alumni: Graduates from numerous universities (e.g. York University, McGill University etc) may enjoyed insurance discounts with certain Insurance providers.
22. Annual vs. monthly payments: Choosing annual payments saves your insurer some administrative costs and many insurance providers reward for that with lower premiums.
23. Male vs. female: Unlike with life insurance, men may enjoy some savings with Critical Illness Insurance. That's because women have longer life spans but higher mobility levels and are more likely to suffer from many critical illnesses.
24. Insurance and Drinking: If you do not have any drinking issues, you can benefit from lower insurance rates – otherwise your premiums can increase by up to 50%. An intensive drinker would be considered somebody who drinks 3-4 beers a day.
25. Inform yourself through consumer reviews: Spending some time upfront to read other consumers' opinions about insurance providers can save you a lot of money later, both in premium increases and claims cases – e.g. Sun Life critical illness insurance reviews. Especially important is to check if an insurance provider had any issues in paying claims.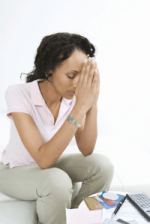 26. Conduct an annual review: Review your policies and coverage every year, since new discounts could apply to your new life situation if it has changed. An example would be your growth of your kid (and as a consequence less funds that you need to keep as reserve) or complete pay-out of your mortgage.
27. Employee / Union members: Many companies offer discounts to union members or employees of larger companies to attract more customers (e.g. IBM Canada).
28. Coverage amount matters: Make sure that you are not taking more Critical Illness coverage than you really need.  The cost of Critical Illness Insurance is more than life insurance so only take what you need.
29. Avoid depressions – it can become really expensive: Mental health matters – those with a history of depressions pay way more than others.
30. Backdating your policy: That's one of the interesting ways to lower your premiums. You can actually backdate your policy locking into an earlier age and rates bracket. You will need to pay some premiums starting from the new backdated date but it will impact all your future premiums. Sometimes that can save you up to 10% in annual premiums.
31. Insurance type matters: Choosing a Term Critical Illness policy instead of Permanent plan can save you a lot of money on your initial premium.  But the cost does increase as you get older.
32. Got a solid group policy from your employer? Bingo! Group Critical coverage can be an alternative to your Personal Critical Illness insurance but many Group Critical Illness plans are limited to smaller coverage amounts. Check your coverage!
33. Say no to guaranteed issue Critical Illness policy: People with good health do not need a guaranteed issue Critical Illness (these are policies that do not require a medical exam but should only be taken by people with serious health issues) – do a health check / exam and enjoy lower Critical Illness insurance premiums.
34. Did you know about a family or JFTD (joint-first-to-claim) policy: You can get one policy for both your spouse and you – it will be often cheaper than two single critical illness insurance policies.
35. Got in shape recently? Enjoy your savings!:  If you already have a critical illness insurance policy and got in shape compared to your condition when you signed up for a policy (e.g. spending days in a gym), you can request a re-view of your critical illness insurance premiums.
36. Stopped drinking? Enjoy your savings!: Similar story with drinking and other lifestyle improvements  – demonstrate that you had one year of no drinking and it will be reflected in your adjusted premiums for an existing critical illness insurance policy.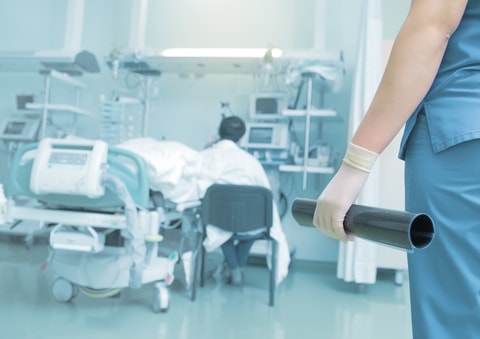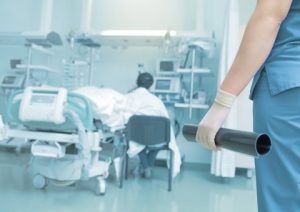 37. Bundles, bundles, bundles: Getting several insurance products from one provider e.g. critical insurance together with Disability Insurance and Life Insurance can be often rewarded by lower premiums. Or you can sometimes bundle Critical Illness insurance with Home or Auto Insurance – that depends from insurance provider.
38. Explore Return of Premiums conditions: Some critical illness policies have a full or partial return of premium option. Asks your broker to make the calculation for you to see if this makes sense. Slightly higher premiums upfront can make sense in case of later premiums returns.
39. Educate yourself: When you are well informed and know what you need, you can make a better decision what protection you need and how much you should spend.
40. Banks and Insurance: Getting insurance from your bank (e.g. RBC Insurance, BMO Insurance etc) can be a good idea in some cases (e.g. employee discounts) but mostly it is recommended to get it from a licensed life insurance broker since you will get access to products of multiple insurers and can choose the insurance plan and price that work best for you.
Lorne Marr is a licensed life insurance broker and a head of LSM insurance, one of few insurance brokerages working nearly with all life insurance providers and offering Life Insurance, Critical Illness Insurance, Disability Insurance, Life Insurance to cover funeral expenses (or Burial Insurance) across nearly all Canadian provinces. Much of his success stems from his ability to listen to his clients' needs. If you are interested to find out more about Critical Illness Insurance Savings and connect with Lorne for a free quote / assessment of your situation, please complete and submit the small form on the left.
InsurEye Inc. is a Canadian company that provides online tools for consumers to educate them about insurance and create transparency in insurance market place in Canada.
Insurance Price Comparison Tool is based on aggregated consumer data and helps to compare your insurance premiums to the premiums paid by your peers.
InsurEye Consumer Experience Tool is an independent platform for consumer insurance reviews. It covers most home, auto, and life insurers and their products across the country and is free for Canadians to use.