Get a free Life Insurance quote from 20+ Canadian insurers
There are several ways to buy life insurance and some are better than others. We put together a handy overview of purchase options, along with their major differences, pros and cons.
1. Captive Agents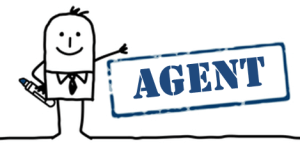 Buying life insurance through an insurance agent is the familiar way to buy life insurance. You talk to an agent who represents an insurance company, he/she gives you a quote and you purchase your policy. Simple, isn't it? Well, you might be losing out on potential savings and options.
PROS:
   – Familiarity: You might know an agent personally because somebody from your family has already dealt with him/her.
CONS:
   – Not independent: Captive agents work for one company and thus he/she can sell only the products of that company.  If an agent's compensation is linked to sales performance, you can be sure that he/she may try to sell you as much as possible. Captive agents often have pre-determined sales quotes.
   – No comparison: Captive agents cannot compare offers across different providers. You may be losing out on benefits or a better price point that an independent broker can offer.
Misconception
"Captive agents are on your side and can be seen as advisors". In reality, a captive agent can only advise you on the policies sold by their company and they are often working within a quota system.
Examples: State Farm, Co-operators, Primerica
2. Banks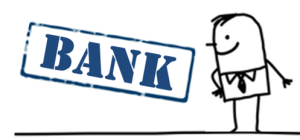 Though banks were not big on insurance in the past, these days they sell more and more insurance products. Their insurance business is separated from banking due to regulation.
PROS:
– Initial trust: You know the brand and trust your bank with your finances, so there is some initial trust built in.
CONS:
 – No choice: Similar to captive agents, banks only offer their own products and will not provide you with comparables.
– Simple products: Many do not know this, but most banks are typically focused on simple life insurance products (e.g. Term Life Insurance). Some will not be able to offer you more sophisticated products (e.g. Whole Life or Universal Life)
– Lack of complementary products: Life insurance is typically only one piece of an insurance puzzle. Other pieces that help consumers are disability insurance (pays your income in case you are disabled) and critical illness (pays a lump sum if you are diagnosed with a critical illness, which is helpful for treatment, bucket list activities and more).
Misconception:
"Banks are more respected and have more experience than insurance companies". In reality, they do have more experience, but only in banking. In life insurance, banks are still rather small players and have a smaller choice of life insurance products than large life insurers.
Examples: RBC Insurance, TD Insurance, ScotiaLife Insurance, BMO Insurance
3. Insurance Brokers and Financial Planners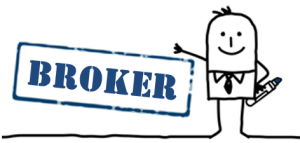 Insurance brokers and financial planners typically offer products from multiple providers since they work for many companies and can compare rates and products across multiple providers.
PROS:
 – Relatively independent: Insurance brokers work for multiple companies and are less motivated to sell products from only one company.
Free, no-obligation life insurance quote for you
Important: By submitting this quote, you confirm that contact data is correct

– Comparables: Insurance brokers can compare offers across multiple providers in order to ensure the best policy for your lifestyle, budget and needs. It is important to find out how many providers a broker works with since comparison across three companies is not the same as comparison across 30.
– Knowledge of multiple companies: Some companies have specially trimmed offerings for cases such as bad health, pre-existing conditions (e.g. critical illness, diabetes) etc. Brokers can often steer you to the companies that are best able to insure your particular case.
CONS:
– Limited availability: Most brokers are there for you during their opening hours, which makes it difficult for you if your only availability is in the evening or weekends.
– High variability: Not all brokers are created equal. Do some research and get references or opinions from past clients before you commit to a broker.
Misconception:
"Products you get from brokers are more expensive because they work for commission, which will be added to the price". In reality, the products you will get from brokers are not necessarily more expensive than the ones you get directly from an insurer. If insurance companies do not work with brokers, they still have to pay salaries to insurance agents and/or maintain sales contact centres. In fact, many brokers are able to get a cheaper rate for you through shopping around and having some flexibility about the pricing.
4. Insurance Aggregators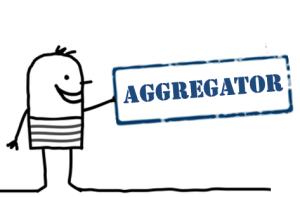 Aggregator websites are online platforms that allow you to get life insurance quotes across multiple providers, and then connect you with insurance providers or insurance brokers.
PROS:
 – Can compare market: Aggregators can compare offers across multiple providers and come out with better offerings. It is important to find out with how many providers an aggregator works with since comparison across three companies is not the same as comparison across 30.
 – Available 24/7: Unlike many brokers, these online platforms are there 24/7.
 – You are in a driver seat: You can easily compare different quotes and find out the best offer, or change your criteria to see how that affects the policy and the price.
CONS:
– Lack of a personal advisory: Where agents and brokers are good, aggregator platforms are weak. They offer online tools, but not many offer online chat or personal assistance. However, in most cases, aggregators connect customers to insurance brokers who then can provide the necessary clarification.
Examples: InsurEye, Kanetix, Ratesupermarket
5. Direct Call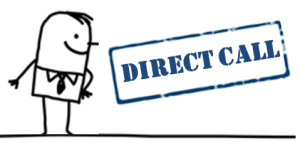 In most cases, purchase of insurance consists of several steps: the initial quote, medical tests (including blood and urine), a questionnaire, and the policy purchase (potentially for an adjusted price that reflects your health condition). In some cases, you can purchase insurance directly via a call, without any further interactions. In most cases, however, it would be a guaranteed issue or simplified issue insurance policy – insurance products that do not require medical tests.
PROS:
– Easy and fast: You call, in some cases answer a few questions and you are done. That is much simpler than have a nurse visit your home, conduct your health check and take your fluids.
CONS:
   – Expensive: Since there are almost no insurance checks, an insurer automatically assumes that you are a high-risk customer (e.g. pre-existing conditions) and thus will charge you more than other customers who agree to medical tests.
– Limited coverage: This way you are able to get only a limited size of coverage e.g. $10,000 or $20,000. Do not expect coverage of $1,000,000 of coverage in guaranteed or simplified issue policies.
6. MGA – Managing General Agencies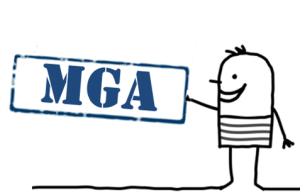 Typically, customers do not meet MGAs and do not know about them. These are larger organizations which act as intermediaries between the broker and the insurance company. Often they provide extensive infrastructure to insurance brokers such as technology, access to insurance leads and marketing tools. In some cases, however, a customer can deal with MGAs directly. For example, if a broker leaves an MGA or if a customer has a complaint.
Examples: LSM Insurance, IDC World Source Insurance Network
It is also important to mention that one company does not only use one way to sell insurance, but can use multiple ones, such as agents, brokers and aggregators.
Our advice: It is your life and your family that you want to protect, so you must get proper protection. Start your insurance journey online, compare rates, find options that appear interesting to you and let insurance aggregators connect you with insurance brokers that are known for their experience.
If you are in ok-health, do not go for simplified or guaranteed issue life insurance, since these will be more expensive. Instead, invest some time into the health tests as this will definitely pay off in your rates.