Get a free Uber Insurance quote and get on the road in no time!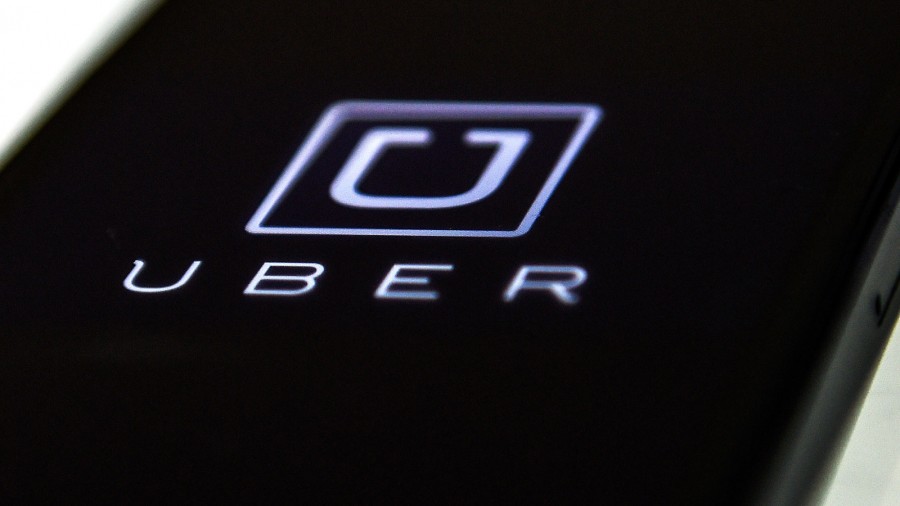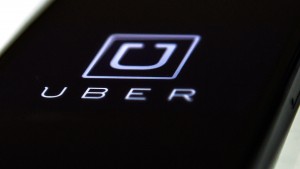 In the last few months there were many heated discussions and arguments about Uber's ride-sharing services. Apart from the emotional side that Uber drivers put pressure on cab businesses, there was an issue with insurance that had not been properly resolved – what kind of insurance do Uber drivers need and what should it cover? We summarized the key questions about this topic and have included several examples to help you better understand Uber insurance.
Do I need insurance if I am offering ride-sharing services?
Yes, you need a special kind of insurance otherwise you will (very likely) not be covered if you have an accident. Though Uber claims to have a contingent $5M in auto and liability insurance, it is highly recommended that Uber drivers get the proper car insurance to be properly protected.
Can I use my own car insurance when driving for Uber?
Your personal car insurance policy does not cover you when you drive for Uber since it is considered a drive-for-hire service and is normally excluded from personal car insurance policies.
Is expensive commercial insurance the only option?
Until recently that was the case. The only option available to Uber drivers was to get a commercial insurance policy or additional insurance coverage (also called an endorsement) to the current policy called "Permission to Carry Passengers for Compensation." That policy / endorsement was quite expensive.
Luckily, there is a tailored Uber insurance policy on the market that can be purchased. This policy protects you when you offer Uber ride-sharing services and costs significantly less than a commercial insurance policy. Interested in getting this policy or have questions? Simply complete the form on your right.
What does this new insurance cost?
Technically it is not a new insurance policy but an addition (also called endorsement) to your existing car insurance policy. The cost of this endorsement starts at approximately $600 per year. Here a few examples of several possible scenarios:
| | Scenario 1 | Scenario 2 | Scenario 3 |
| --- | --- | --- | --- |
| Driver gender/age | Male, 45 | Female, 38 | Female, 52 |
| Driving history | No tickets in the last 3 years | No tickets in the last 3 years | One speeding ticket in the last 3 years |
| Location | Berrie, ON | Mississauga, ON | Toronto, ON |
| Car make and year | 2010 Ford Focus | 2010 Chrysler 300 Touring | 2010 Dodge Grand Caravan |
| Time driven for Uber | Less than 20 hours per week | Less than 20 hours per week | Less than 20 hours per week |
| Estimated costs (on top of car insurance policy) | $785/year | $672/year | $1038/year |
Are there any important things to know about this policy?
Yes. This policy has a few limitations that you need to know about:
Maximum driving time for Uber: It covers Uber drivers only if they drive on a part-time basis, defined as up to 20 hours a week. Should you drive more than that, an insurer claims that "The cost for the additional coverage will equate to a small portion of the income earned by the driver, calculated using factors such as time spent ride-sharing, area driven and driving record."
Number of passengers: You can drive a maximum of eight passengers at the same time including yourself (basically, seven passengers and one driver).
Length and type of licensing: You should be licensed for a minimum of six years (G2 and up) in Canada or the US.
Other commercial activity: No other commercial activity, e.g. offering moving transportation services, food delivery or courier services is allowed.
Not a taxi or limousine: Your vehicle cannot be registered as a taxi or limousine.
When am I covered if I offer ride-sharing services?
The following overview shows exactly when you are covered by ride-sharing insurance.

| You are logged on and awaiting passenger allocation | You are on route to pick up the passenger | You are transporting the passenger to his/her destination |
| --- | --- | --- |
| Covered | Covered | Covered |
Is ride-sharing insurance available across all provinces?
Ride-sharing insurance is currently available in Ontario only, but it will probably be expanded into other provinces soon.
How can I get it?
In you are interested in getting insurance to cover ride-sharing services that protect you from unexpected accidents, simply complete the form on your right and an experienced insurance professional will contact you to provide more information or, if desired, to offer you a free insurance quote.
Uber insurance quotes are enabled by Mitchell and Whale Insurance Brokers, voted #1 Insurance Brokerage in Ontario by the Insurance Business Canada magazine. We also thank Adam Mitchell, President of Mitchell and Whale Insurance Brokers, for his insight about Uber insurance.