Car Insurance Ontario: Intro

Welcome to your Car Insurance Guide for Ontario. This page will give you an idea of car insurance costs in Ontario, will inform about savings opportunities and also provide a number of other useful tips for choosing Car Insurance protection.
Average Auto Insurance Rates in Ontario?
Here are some car insurance average rates to give you an idea of insurance prices in Ontario and in Canada. The first chart shows rates comparison across several Canadian provinces. The second chart shows the difference in car insurance premiums for drivers of different age. This difference can be quite considerable.
Overall consumers spend in Ontario more on Auto insurance than in any other Canadian province. Despite recent government efforts to drive down auto insurance rates in Ontario, these are still over-proportionally high when compared to the rest of Canada.
How Does InsurEye Compare Car Insurance Quotes?
Our mission is to provide you the best car insurance quote in Ontario so that you can purchase the cheapest auto insurance policy and save on insurance. We do that by partnering with the best insurance brokers in Ontario. It does not matter if you are located in Toronto, Ottawa, Mississauga, Brampton, Hamilton, London, Markham, Vaughan, Kitchener, Windsor, Burlington, Sudbury, Oshawa, Barrie or any other location – we can help you in your car insurance search.
In order to find for you the best auto insurance quote, we compare the rates from the following insurance companies: Aviva (including Aviva Elite), Chieftain Insurance, Coachman Insurance, Economical Insurance, The Dominion, The Guarantee Insurance, Gore Mutual Insurance Company, Hagerty, Intact Insurance, Jevco Insurance, Facility Association, PAFCO Insurance, Pembridge Insurance, Perth Insurance, Portage Mutual Insurance, RSA (Royal Sun Alliance), SGI Canada, South Western Group, Travelers, Wawanesa Insurance, Wayfarer, Unica Insurance
An experienced car insurance broker can tailor an insurance policy to your personal needs and assist you with all the questions.
How to Choose the Best Company to Insure Your Car in Ontario?
If you look for the best insurer to protect your car in Ontario, there are three things you should be considering: customer service, value for money, and claim handling.
Let's break it down…
1. Customer service is important because it stands for your overall experience with an insurance company and includes such aspects as call centre experience, agent knowledge and politeness, speed of answer, clear policy documents, etc.
2. Value for money stands for the price and amount of coverage you get for your money. Given the fact that Ontario auto insurance is not cheap, you want to make sure that you compare the market.
3. Claim handling is, without a doubt, the most important insurance aspect. You should look for a company that has an impeccable record of paying its claims.
Our consumer review collection for car insurance companies is by far the largest in Canada and offers you insights about all three insurance aspects.An experienced car insurance broker can tailor an insurance policy to your personal needs and assist you with all the questions.
5 Tips How to Get the Cheapest Automobile Insurance Quote in Ontario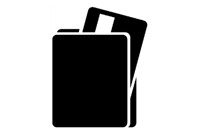 1. Compare, compare, compare: There are many insurance companies serving Ontario auto insurance market. You should get a car insurance quote from as many as possible to make sure that you have a fair price comparison. We will compare for you the car insurance rates across 30+ Canadian insurers. Your best car insurance quote is waiting for you.
2. Bundle: Make sure that get both home and auto insurance from the same provider. It is the easiest way to save on insurance. Typically, you can expect around 5% savings.
3. Memberships matter: If you are a member of an organization or an association, you can get great discounts with some insurance providers such as e.g. TD Insurance. There are known cases where e.g. members of CPA (Canadian Public Accountants) have paid nearly a half of the usual rates. Often, these rates apply to the spouses as well.
4. Improve your driving record: Bad driving record often means double insurance rates. If you have a clean driving record, do not damage it. If you have a bad driving record, improve your driving style and after a few years, your driving record improves in eyes of insurers. Do you have an opportunity to improve your skills e.g. through a driving training? Some insurers will reward it with great insurance quotes.
5. Winter tires: Installing winter tires in winter makes sense both from the safety and insurance perspective. Many insurers will reward you with lower rates.
7 More Ideas How Else You Can Save on Car Insurance in Ontario?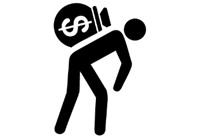 1. Seniors: Many companies offer special pricing to seniors.
2. Car Insurance Deductibles: Increase your car insurance deductibles if you believe that you are capable of incurring higher payments for damages in case of an accident. This is especially suited for more experienced car drivers.
3. Being a second driver: Driving a car only occasionally? Become the second drive instead of being a principal driver.
4. Rental car rider: If your existing auto insurance policy does not cover your rental car, you can often add it as a rider (policy extension) for $20-30 dollars a year. Compared to $20/day you would pay when renting a car, it's not a bad deal!
5. Driving Course: Successfully completing a driving course is sometimes recognized by some insurance providers and could help you reduce your premiums.
6. Car Make and Model: Wisely choose your car, as some car models are more susceptible to theft or even have a history of more risky drivers (e.g. Toyota Camry, Acura MDX, Toyota RAV4, and Honda Civic are usually quite expensive to insure).
7. Anti-theft system: Installing a certified anti-theft system in your car results in a lower risk of theft and thus can lead to insurance discounts.
Interested in more saving tips for Car Insurance in Ontario? Get an insurance quote below and connect with an experienced insurance professional to get more tips.
3 Ontario-Specific Auto Insurance Tips

1. Avoiding high costs: Giving the fact that Ontario premiums are so high, it REALLY makes sense to compare rates from different companies using an aggregator like e.g. InsurEye. It is not the case for such provinces as Saskatchewan, Manitoba or British Columbia where basic auto insurance provided by one company only. Diligent price comparison has potential to result in hundreds if not thousands of dollars saved per year in Ontario.
2. Increase coverage limits: Though government regulation requires a minimum of $200,000 in 3rd party liability, we suggest to increase it in order to be covered against unexpected financial impacts. Financial consequences of accidents with bodily injuries can easily exceed $200,000. Typical values here are $1,000,000 and $2,000,000 and this increase is not too expensive.
3. High-Risk Auto insurance: Whereas many companies will not provide you with auto insurance if you fall into the category "high-risk drivers", there are some insurers e.g. Pafco which still will be able to insure you or, as a "last resort" there is The Facility Association, an insurance pool that all auto insurance companies belong to, which makes auto insurance available to high-risk drivers who are unable to find car insurance in the regular market.
Our Publications related to Auto Insurance
Car Insurance by Location