Get a Home Insurance quote now. Start saving.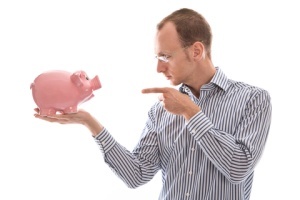 Buying a home is exciting but it also comes with a lot of daunting trips to the bank, mountains of paperwork, and talking to realtors and lawyers before you sign the documents for your new home. Just before that purchase is complete, you are likely to hear these encouraging words from your lender:
"If you want, you can get mortgage insurance right now in order to protect your new home. This pays your mortgage if something happens to you. Isn't it nice to be able to offer this security to your family and loved ones? It's just a few bucks.  About $20 or so extra a month. In the grand scheme of things, that's nothing! Right?"
Not really. I interviewed a licensed life insurance broker Lorne Marr from LSM Insurance, who is often quoted as an industry expert in numerous mainstream media publications ( e.g. here is Lorne Marr's interview in Toronto Star), to get his view on mortgage insurance and if it is a good idea. Here is the list of reasons why mortgage insurance is not the best option out there.
Looking to buy a new property?
Want to sell an existing one?
Let InsurEye connect you with the best real estate agents.
1. Mortgage insurance only covers your outstanding mortgage, not other interests such as income substitution, financial support for your family, or your children's future education.
2. Mortgage insurance can be more expensive than term life insurance for a similar amount of coverage.
3. Mortgage premiums don't decline as you pay off your mortgage. For example, if you have just $10,000 left on your mortgage, you still pay the full insurance premium.
Free, no-obligation life insurance quote for you

4. Mortgage insurance may be redundant. Depending on your coverage, you may already be adequately protected by your existing life insurance policy.
5. If you are in poor health, have or have had a pre-existing condition (such as heart failure, cancer, or an autoimmune disease) you may not qualify for critical illness mortgage insurance.
6. Unlike a universal or whole life policy, mortgage insurance does not include cash savings in the premium. With universal and whole life policies, the cash savings are invested and available to you for withdrawal.
7. The pressure and presentation of the policy (directly after you bought your new home) can make it hard to do a price comparison or get an independent opinion.
8. Your emotions are being toyed with!  A house is a huge purchase so of course you want to protect it, as it will be strongly suggested to you. Also, those monthly premiums seem so small when compared to the size of your mortgage; but that $20 per month adds up to $6000 over 25 years.  Is mortgage insurance the best policy to put this money into?  Check out other options that provide more suitable coverage for your needs and still offer protection for loss of income. Don't feel pressured to sign up for a policy. You have the right to compare policies and make the best decision for your needs.
9. Mortgage insurance is not portable.  If you move homes or switch banks, the coverage ends.
10. Mortgage insurance pays out one benefit even if both spouses die, whereas some individual life insurance plans pay out double the face value if both spouses die.
11. The bank is the beneficiary. With an individual life insurance plan, you choose the beneficiary.
12. Many mortgage insurance plans end coverage when you turn 69, even if your mortgage is still in place.
13. If you have any health issues, it will be difficult to qualify. The bank does not offer rated premium polices with an extra risk charge for things like diabetes or obesity.  You are either approved or declined – nothing in between.  Thanks to simplified, guaranteed and no medical policies, you have far more options through a life insurance policy if you are not in optimal health.
14. Blended rates for smokers and non-smokers are a big disadvantage for non-smokers.
15. There is often a cap on the face amounts, so people with larger mortgages may not be fully covered.
I strongly encourage you to discuss your situation with your life insurance broker/financial planner or, at least, with your personal life insurance company / insurance agent.  Ask about alternative solutions, such as life / disability / critical illness insurance.
The bottom line is, insurance is important.  You need to protect yourself and your investment.  However, mortgage insurance protection is just one option.  There are more flexible options out there and you can save a great deal of money and stress by checking out your options before you sign on the dotted line.
There is a major difference between talking directly to an insurance company (or its agent) verses a licensed life insurance broker. An insurance agent may only sell their company's products.  A broker can shop the market for you and find the policy that fits your needs, lifestyle and budget – from an extensive whole life insurance plan to a tailored funeral insurance policy. Both offer professional, valuable, informative service but an insurance broker typically has access to numerous insurance companies in Canada. Thus an insurance broker can save you time by doing the research for you and could possibly save you money by tailoring your policy.
Remember, every situation is unique, but if you are considering switching your mortgage insurance to a  life insurance policy due to the reasons mentioned above, feel free to complete the free, no-obligation quote below and find out if you can save money and have more flexible benefits.