Get a Home Insurance quote now. Start saving.
Over the years we have shared many tips that have helped consumers to save on their home insurance. Today, we are happy to present our ultimate list that combines the knowledge and experience of several leading home insurance agents and brokers. We grouped the list into several categories. So, let's start:
BUILDING AND CONTENT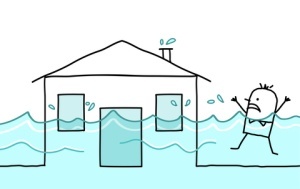 1. Change your content coverage: Do you rent an apartment or condo? You can often lower your content coverage. No need to insure your belongings to up to $250,000 if you only have a laptop and some IKEA furniture!
2. Renovations: Renovating your house can result in lower home insurance premiums, as home insurance premiums for older, poorly maintained homes are usually higher. Also, updating only parts of your house, such as the basement or kitchen, may lead to savings on your insurance.
3. Pool: Add a pool and you add value to your home as well as increased liability. Naturally, this comes with an increase in your insurance rates.
4. Pipes: Insurers prefer copper or plastic plumbing. Consider upgrading your galvanized/lead pipes during your next renovation cycle.
5. Wiring: Not all wiring is created equal. Make sure you have approved wiring and be sure to avoid aluminum wiring, which can be very expensive to insure. Not all insurers will cover houses with aluminum wiring, and those that do usually require a full electrical inspection of the house.
6. Heating: Insurers like forced-air gas furnaces or electric heat installations. If you have an oil-heated home, you could be paying more for insurance. Keep this in mind when you are house hunting.
[home_insurance_square_widget]7. Wood stoves: Wood stoves increase your risk and could subject you to higher premiums and an inspection.
8. Bicycle: Insuring your bike for theft? Your home insurance might be covering it already. Check your policy.
9. New Home: Some insurers offer a new home discount. Check with your insurer to see if they offer this discount too (e.g. BCAA and Wawanesa)
10. Anti-theft protection: Home alarm systems are recognized by some insurers in premiums (e.g. The Personal)
11. Monitoring: Is there other security like a doorman or security guard on the premises? This may mean an additional discount.
12. Water damages: Water damage can cause ongoing maintenance issues. Have an inspector check for water damage and learn if there has been a history of water damage before you buy a house.
13. Decrease liability risk: Decrease your liability with a common-sense approach to hazards. Fence off your pool. Keep aggressive dogs on a leash. Shovel the snow and ice from your walkway.
14. Plumbing insulation: Insulate your pipes to prevent them from freezing in the winter. This may reduce or even avoid insurance claims.
Looking to buy a new property?
Want to sell an existing one?
Let InsurEye connect you with the best real estate agents.
LOCATION AND NEIGHBOURHOOD
15. Avoid living in dangerous locations: Steer clear of buying a house in earthquake or flood-prone zones.
16. Neighbourhood: For your personal safety and possible lower premiums, live in a low-crime, safe neighbourhood.
17. Hydrants and fire-station: Ask if your proximity to a hydrant or fire station will save you money.
YOUR PROFILE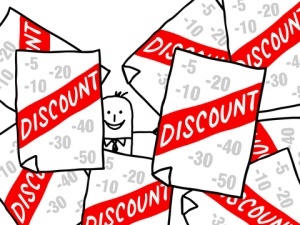 18. Professional Memberships: Are you a member of a professional organization such as Certified Management Accountants of Canada? Some companies offer discounts to professional members, and some organizations offer their members insurance policies. (e.g. Meloche Monnex Insurance)
19. Students: Some carriers provide discounts for students. (e.g.State Farm)
20. Alumni: Graduates from some Canadian universities, such as University of Toronto, McGill University and NAIT, may qualify for a discount through select providers. (e.g. TD Insurance)
21. Employee / Union members: IBM Canada and Research in Motion offer discounts to union members. Check to see what your employer or union offers.
22. Seniors: Many seniors can benefit from senior pricing.
23. Dependent students: Dependent students living in their own apartment can be covered by their parents' home insurance policy at no additional charge. Check with your insurer for this benefit. (e.g. Desjardins Insurance)
24. Retirees: Retirees can often get an additional discount since they are on the premises more often than someone that works away from home for most of the day.
25. Business Insurance: If you work from home but do not have significant assets in the residence, home vs. business insurance may be the better option.
YOUR HABITS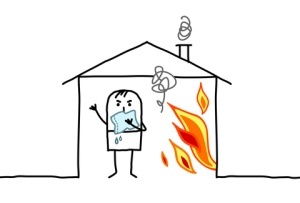 26. Annual vs. monthly payments: Annual payments save insurers administrative costs such as time, postage and billing. Therefore, you are rewarded with lower premiums.
27. Loyalty: Some insurers reward clients for long-term loyalty. (e.g. Desjardins Insurance)
28. Look around and do your research: There are many insurance providers and their prices for the same policies can be very different. Take advantage of online tools and talk to several brokers, since each will cover a select number of insurance companies.
29. Annual review: Your life and your needs change year to year. Review your policy annually to see where you can save or if you need to adjust your insurance.
30. Stop smoking: Some insurers increase their premiums for the homes with smokers since this means an increased risk of fire
31. Stability of residence: Lived in the same residence for years? You may be eligible for a stability discount. A few insurers offers one. (e.g. Grey Power Insurance)
PERSONAL FINANCE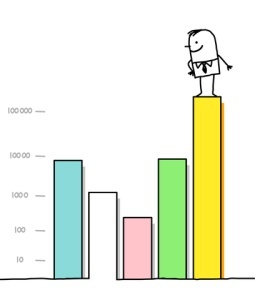 32. Benchmark your costs: Use price comparison tools to know how much other companies are charging for similar policies, and check with your peer group to see if these comparisons are similar within your demographic.
33. Mortgage-free home: When you pay off your home, some insurers will reward you with lower premiums (e.g. RBC Insurance, Cooperators)
34. Mortgage insurance: Do you have life insurance? If so, you may have enough coverage to forgo mortgage insurance. Mortgage insurance is another name for a life/critical illness and disability insurance that pays off your outstanding debt on your home in case of a tragic event. For example, a term life policy large enough to pay off your home is usually cheaper.
35. Leverage inflation: Many insurers increase your dwelling limit every year by considering the inflation of the house rebuilding costs. Follow up to ensure this adjustment is in line with reality and that you are not overpaying.
36. Credit score: Your good credit can score you a lower premium. This is because most companies use your credit score when calculating home insurance premiums.
INSURANCE COMPANY AND COVERAGE
37. Direct insurers: Have you always dealt with insurance brokers or agents? Getting a policy from a direct insurer, also called a captive agent, may save you money. A captured agent only sells products from one company. (e.g. Belairdirect)
38. Bundle: Most companies offer a discount if you bundle polices, such as home and auto.
39. Welcome discount: Switching providers? There may be a welcome discount. Don't be afraid to ask about it. (e.g. Grey Power Insurance)
40. Home Insurance deductibles: Raise your deductible to lower your premium.
41. Claims-free discount: You can get rewarded for being claim free. Terms and conditions vary and not all insurers offer this discount, so ask around if you have been claim free for a long time.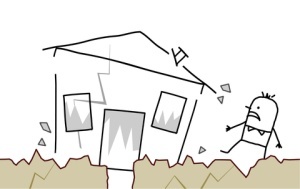 42. Earthquake insurance coverage: Don't let earthquake insurance shake you up unless you actually live in an earthquake-prone zone. Dropping earthquake protection can save you money; for example, in BC earthquake coverage can account for as much as one-third of a policy's premium but do you really need it in Ontario?
43. Repair instead claims: Consider your deductible and your potential raise in premiums before placing small claims. Is it worth it, can you repair it yourself?
44. Rebuilding vs. market costs: Think about rebuilding costs when choosing insurance coverage, not the market price of your house. Market price can be significantly higher than rebuilding costs.
Want to know if you are overpaying for your Home Insurance? We have partnered with a unique home insurance provider, Square One Insurance, specializing in home insurance. Unlike with many other policies, you can fully tailor a policy to your needs and exclude all the extra elements that do not pertain to your situation, for example, earthquake protection in Ontario. You can also add any protection that you really need such as e.g. sewer backup that is often not included into home insurance policies and needs to be purchased separately. By clicking a button below you will be able to get a quote and see how much you could save.