Looking for affordable Alberta home insurance?
We will help you to get cheap home insurance in Alberta (as we work with more than 10 insurers in Alberta to get you the best home insurance in Alberta at the lowest rate), give you an idea of typical home insurance rates, share our savings opportunities and also provide a number of other expert insights about home insurance protection in Alberta.
To get home insurance quotes in Alberta, click here or on any green button.
Get a free Alberta home insurance quote
What are typical home insurance premiums in Alberta?
This chart illustrates the average home insurance cost in Alberta and in Canada overall.
Renters insurance rates are typically lower than home owners premiums due to the nature of insurance: Renters insurance typically covers only the content of your rented property and, sometimes, liability.
Homeowners insurance in Alberta covers significantly more: damages to the building, restoration and repair costs (e.g. in case of a sewer backup) and additional structures on your land.
Overall consumers spend more on home insurance in Alberta than in most other provinces with exception of British Columbia.
So why is Alberta home insurance is more expensive?
Well, the answer is quite obvious…
High insurance premiums are driven by rougher natural conditions and their potential impact on your home / house.
Two of the largest disasters in Alberta were
2016 Fort McMurray Wildfires
2013 Alberta Floods
Unfortunately the many insurers in Canada were not covering overland flooding that time and it is still a topics where we would suggest to pay a lot of attention when getting your home insurance policy.
Interested to see what other disasters does Alberta face in the past? Have a look at our time line below…
Get a free Alberta home insurance quote
9 Most costly Alberta disasters for home insurance companies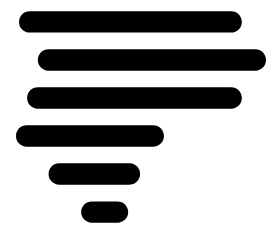 The overview below shows the largest weather-related disasters to hit Alberta, and their associated insurance costs.
This list suggests, based on recent years, that Alberta faces at least one large natural disaster per year. Think about this when getting Alberta house insurance.
2016
Fort McMurray
Wildfires:
90,00 people evacuated
2,400 homes destroyed
$3,580 million
2014
City of Airdrie, Calgary, Red Deer, Rocky mountains
$537 million
2013
Calgary and adjacent areas
Flood:
Up to 120,000 people had to leave their homes
Three people killed
$,720 million
2012
Calgary
$530 million
2011
Slave Lake
Fire:
Half of the town destroyed
$700 million
2010
Calgary
Hailstorm:
Numerous claims, mostly in auto insurance but also some related to home damages
$500 million
2000
Pine Lake
Tornado:
Killed 12 people, over 100 injuries
Categorized as F3 Tornado (severe damage, roofs and walls can be torn off)
$17 million
1991
Calgary
$343 million
1987
Edmonton and Strathcona County
Tornado:
Also called "Black Friday"
Killed 27 people, over 300 injuries
Over 300 homes destroyed
Categorized as F4 Tornado (devastating damage, well-constructed house leveled, cars thrown)
$615 million
Several Alberta-specific home insurance tips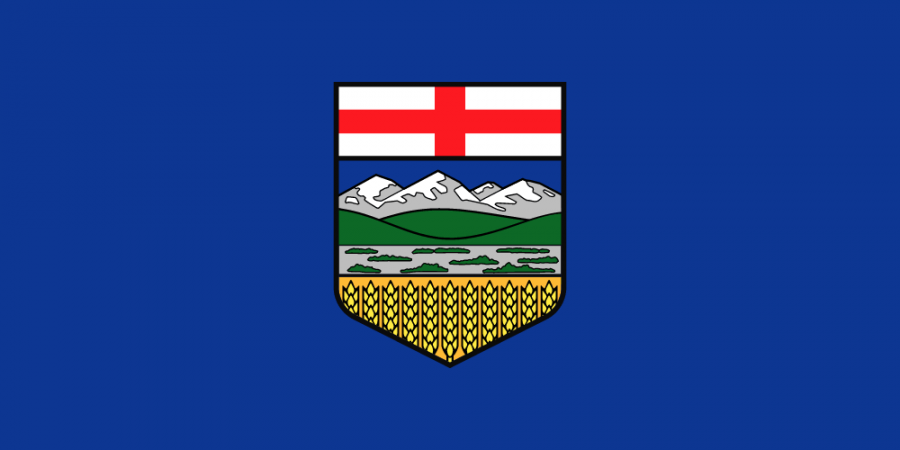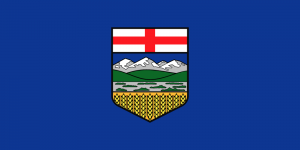 Flooding: In the recent years Alberta was strongly hit by a flooding. So far, the most insurers do not cover overland flooding but you can check if your insurer would do that – there might be an opportunity to buy an extra coverage (rider for it).
The overall recommendation for Alberta is to assess carefully before getting a house if it is likely to be hit by a flooding or if the neighbourhood has a history of flooding (e.g. due to rain or melting snow).
Sewage backup: That option is often not covered in many policies but rather offered as an optional coverage (also called insurance rider). Consider adding it to your policy to stay insured against any plumbing-related accidents
Wildfires: This topic became very relevant after wildfires in 2016. Unlike overland flooding, this risk is typically covered by the home insurance policy (check with your carrier to be certain your home is covered).
Tornados: Annually Alberta is hit by approximately 16 tornados with Pine Lake tornado and Edmonton tornado of 1987 being the worst ones. So this danger is very tangible.
Earthquakes: Overall Alberta is not known for its strong earthquakes like e.g. British Columbia. You might want consider not taking earthquake protection saving a bit on insurance costs.
Cold temperatures: Some Alberta winters, especially in the north, can be quite cold – make sure that your pipes are well isolated. Make sure outdoor pipes and hoses are dry and do not offer any opportunities for ice building.
Get a free Alberta home insurance quote
11 Ideas on how to save on home insurance in Alberta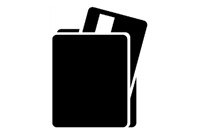 Direct insurers: Have you always dealt with insurance brokers or agents? Getting a policy from a direct insurer, also called a captive agent, may save you money. A captured agent only sells products from one company.
Renovations: Renovating your house can result in lower home insurance premiums, as home insurance rates for older, poorly maintained homes are usually higher. Also, updating only parts of your house, such as the basement or kitchen, may lead to cheap home insurance quotes in Alberta.
Pipes: Insurers prefer copper or plastic plumbing. Consider upgrading your galvanized/lead pipes during your next renovation cycle.
Heating: Insurers like forced-air gas furnaces or electric heat installations. If you have an oil-heated home, you could be paying more for insurance. Keep this in mind when you are house hunting.Try to get a house insurance quote for Alberta before purchasing your dream home – it will give you an idea of future house insurance rates.
Wiring: Not all wiring is created equal. Make sure you have approved wiring and be sure to avoid aluminum wiring, which can be very expensive to insure. Not all insurers will cover houses with aluminum wiring, and those that do usually require a full electrical inspection of the house.
Professional Memberships: Are you a member of a professional organization such as Certified Management Accountants of Canada? Some companies offer discounts to professional members, and some organizations offer their members insurance policies.
Retirees: Retirees can often get an additional discount since they are on the premises more often than someone that works away from home for most of the day.
Mortgage insurance: Do you have life insurance? If so, you may have enough coverage to forgo mortgage insurance. Mortgage insurance is another name for a life/critical illness and disability insurance that pays off your outstanding debt on your home in case of a tragic event. For example, a term life policy large enough to pay off your home is usually cheaper.
Credit score: Your good credit can score you a lower premium. This is because most companies use your credit score when calculating home insurance premiums.
Bundle: Most companies offer a discount if you bundle polices, such as home and auto. In this case, average home insurance cost in Alberta would go down by 3%-7%.
Home Insurance deductibles: Raise your deductible to lower your premium.
Interested in more saving tips for homeowners insurance in Alberta? Get an insurance quote below and connect with an experienced insurance professional to get more tips.
Get a free Alberta home insurance quote
Mobile Home Insurance in Alberta
If you are on a search for the best mobile home insurance in Alberta, we can help. Simply request your mobile home insurance quote here and mention in the comment field that you need a quote for your trailer home, caravan or mobile house.
Important links
Home Insurance by Location
Our Publications related to Home Insurance