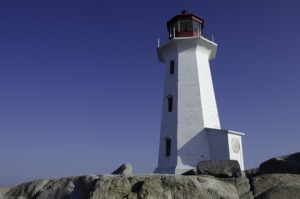 Canadian company InsurEye, has launched an Insurance Price Comparison tool for consumers in Nova Scotia to compare auto insurance. This tool has gathered some initial results regarding auto insurance prices in Nova Scotia. The outcome shows that the average auto insurance premium in Nova Scotia is $91 per month (~$1,100 annually). Other insights from the study were that auto insurance premiums for young drivers in Nova Scotia can be several times higher than for more senior drivers, additionally we found that women have lower auto insurance premiums than men.
Car Insurance Premiums in Nova Scotia: How They Change with Age
Interested in Auto Insurance?
Get a free, no-obligation quote
We compare rates from over 20 insurers to show you 3 best quotes
It is well-known that auto insurance policies for young drivers are quite expensive. This is due to lack of experience and a high risk of accident.
Insurance Price Comparison tool
allows consumers to compare the insurance costs across different age groups. As a general rule, car insurance premiums decrease with age. For example drivers under 25 appear to pay twice as much as those who are between 25-30 years old. Customers aged 46-50 have an even lower premium and for more senior drivers premiums can go as low as $74 per month for ages 56-60.
| Age | Average Auto Insurance Premiums |
| --- | --- |
| Under 25 | $210 monthly ($2,522 annually) |
| 25-30 | $104 monthly ($1,244 annually) |
| 46-50 | $81 monthly ($976 annually) |
| 56-60 | $74 monthly ($886 annually) |
Women and Men – Who Pays More in Nova Scotia for Car Insurance?
Meanwhile it is well-known that women appear to be safer drivers than men and insurance companies know this. Statistics Canada has strong supporting facts that there are 12.8 lethal accidents (per 100,000 population) caused by men compared with 5.2 lethal accidents caused by women. It appears that men are more than twice as likely to be involved in a dangerous car accident than women. This fact is reflected in auto insurance rates in Nova Scotia as female drivers pay almost $100 less annually for their auto insurance.
| Gender | Average Auto Insurance Premiums |
| --- | --- |
| Male | $94 monthly ($1,127 annually) |
| Female | $88 monthly ($1,058 annually) |
What Else Impacts Auto Insurance Premiums?
Age and gender can significantly impact auto insurance premiums but there are additional factors to consider. These can include: the vehicle you drive (brand and value), coverage chosen (e.g. minimal coverage required by law vs. comprehensive coverage with additional benefits), location and driving record to name a few. A bad driving record can strongly impact your auto insurance costs: average auto insurance premiums of those who had a maximum of two violations in the last three years go up as high as $191 per month. Thus being a safe driver can save you a lot of money, not mention avoiding potential injuries.
More About InsurEye and Insurance Rates Comparison
InsurEye Inc. is a Canadian company that provides several online tools for consumers to educate them about insurance and create transparency in insurance market place in Canada. Insurance Price Comparison tool is based on aggregated consumer data. The tool covers most insurers across the country. Currently only auto insurance insights are available in Nova Scotia but InsurEye plans to launch the same service for Home and Life insurance soon.