Get a free Fleet Insurance quote and start saving today!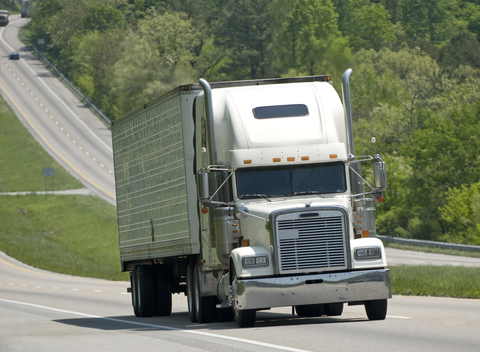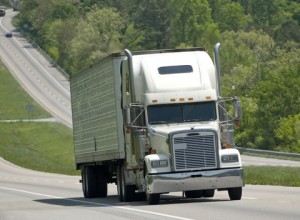 Business is trucking along in Canada's road transportation industry. According to Todays Trucking online magazine, by April 2015, North American truckers ordered over 24,000 Class 8 units (i.e. heavy trucks); and while that number was not as strong as last year's sales, it was due to a backlog of unbuilt orders. Looks like demand is exceeding supply. Trucking is serious business and those trucks represent a large financial investment. It makes business and financial sense to protect this asset so today, we'll help you understand the top 10 risks to your business and how a truck insurance policy will mitigate those pitfalls. Trucks come in all shapes and sizes but there are 10 typical risks that most trucks can experience – our next chapter provides an overview of these risks.
Different Trucks, Different Insurance Policies
The word "trucking" brings to mind the impressive tractor trailers capable of hauling massive loads overland, but the trucking industry is actually comprised of so much more. A two-axle truck driven under a Class 5 or 7 licence needs protection just like a six-axle semi-trailer operated under a Class 1. If you have a truck (or transport vehicle), whether you use it for long hauls or to get around town to service utilities, whether you have refrigerated vans to deliver food or custom haulers for delivering landscaping boulders, if your truck is damaged or stolen, you can't work. That's where a truck insurance policy comes in.
The premium and benefit of your truck insurance policy will depend on the size/class, age, and use of the vehicle. But what are major risks that should be addressed by truck insurance policies? Click on each of these categories to find out more or scroll further down.
How Truck Insurance Protects You

Risk #1 – Physical damage: Your truck was damaged in a collision with another vehicle and the whole front end was crushed. Collision insurance pays for the damage and gets you back on the road. That type of insurance is similar to the collision damage protection of personal car insurance policies.

Risk #2 – Damages to 3rd party property: You back into the loading dock at your client's location and damage it. The liability coverage on your truck insurance policy takes care of the bill. In general, should you damage any 3rd party property (e.g. fence, building, garden, etc) while you or your driver are/is operating the truck, the liability protection covers it.

Risk #3 – Theft: Your truck is stolen from the hotel parking lot during a stop on an overnight haul. Comprehensive coverage will cover you in this unlucky situation and this coverage protects you against a number of other items – see Risk #10.

Risk #4 – Medical and final costs: Your employee is in an accident with one of the company trucks and needs extensive surgery plus recovery times. Accident benefits take care of that.

Risk #5 – Uninsured motorist / hit-and-run motorist: Your truck is hit by an uninsured motorist and he flees the scene. Uninsured motorist protection (similarly to personal car insurance) covers this risk.

Risk #6 – Cargo damages or loss: Your cargo is lost en-route due to an accident, vandals, theft or equipment failure. This would be a huge out-of-pocket expense without cargo damage/loss insurance. Given the high costs of cargo that a truck can be transporting (e.g. manufactured goods, electronics, appliances, beverages etc), this protection is a must for most trucks.

Risk #7 – Pollution: When transporting dangerous goods, you slide off the road due to ice and spill/leak the load. This results in environmental pollution and a huge cleanup bill. Your pollution truck insurance policy rider comes to the rescue.

Risk #8 – Issues with truck while being at home: To get a head start on a long transport, your driver took the truck home for the weekend. It was stolen from his driveway. Bobtail Insurance can cover this risk. This is one of the coverage types that can be optional for you/your company depending on your enterprise policies (e.g. if truckers are allowed to take trucks home).

Risk #9 – Spoiled cargo due to reefer failure: A cargo loss (e.g. frozen meat, fish and vegetables) due to a temperature control system failure would fall into this category. This risk is a quite specific one and does not impact all types of trucks. A truck reefer insurance policy rider should be considered to protect cargo against these types of cases.

Risk #10 – Hail, rain, flooding, tornado, etc: Severe hail damages your truck.  Comprehensive insurance, mentioned under Risk #3, covers this risk.
If trucking is your business, a damaged or stolen truck, or damaged and vandalized cargo, can put a young company out of business. Even if you are a large company with steady profits, the loss of a truck, a liability lawsuit, or having to suddenly pay for an environmental cleanup can severely damage your finances. Why take the risks?
You don't gamble with road safety so don't gamble with protecting your company's biggest asset – your vehicles. You need to understand your truck insurance policy and adjust it if you are:
Overpaying for risks that don't apply (e.g. you have reefer insurance but no trucks that carry this risk)
Not fully covered (e.g. you should have reefer insurance)
Your policy was never fully explained and/or you have questions about your coverage, deductibles, premiums and benefits
InsurEye will help with a quote – get fully informed about your truck insurance policy. Get a free truck insurance quote that is tailored to your needs. Independent brokers will compare for you the rates across 15+ Canadian insurers so you can start saving today.