Get a free Auto Insurance quote from 20+ Canadian insurers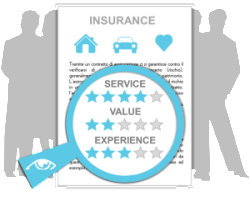 A new online, independent, consumer-driven insurance review tool is making its debut today, a Canadian first. The InsurEye Customer Experience is an innovative service that equips Canadians with independent consumer insurance reviews for all main insurance types (Home, Auto, and Life including its derivatives such as Disability Insurance, Critical Illness Insurance, Funeral Life Insurance, Health Insurance etc) and for all major Canadian insurance providers.
The tool is provided by InsurEye Inc., an independent Canadian company focusing on insurance insights for consumers.
Consumer Insurance Reviews – How It Works
Interested in Home Insurance?
Get a free, no-obligation quote
We compare rates from over 20 insurers to show you 3 best quotes
Consumer insurance reviews cover nearly all Canadian insurers and their products, across the country. This includes reviews of both large nationwide insurers and smaller regional insurance providers, such as ICBC in British Columbia, AMA in Alberta, or SGI in Saskatchewan. There are over 600 reviews across providers for Home, Auto, and Life insurances.
Insurance companies are rated using three main criteria: Customer Experience, Value for Money and Claim Experience, where consumers can evaluate their insurers on a scale of 1 to 5 stars. Consumer comments give reviews context and share valuable experience with others.
Reading independent reviews are free for everyone, and registered users can write reviews, rate insurers, and vote for other reviews. Before publishing, consumer reviews are assessed by moderators to ensure the quality of the content. All reviews are anonymous, guaranteeing an independent consumer perspective.
Visit the InsurEye Consumer Experience to find out more!
Consumer Reviews Are Important to Canadians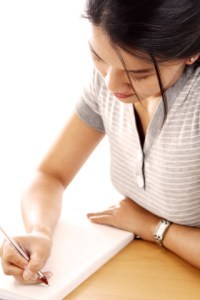 Independent consumer reviews for insurance are important for two main reasons:
Provide consumers with an independent perspective across the whole insurance market. Consumers receive an unbiased profile of an insurer: claim payments, customer service, and price. Claim experience is extremely important in insurance. No one wants to be stuck with an unpaid claim, or have to wait for months to be reimbursed.
Consumer insurance reviews help insurance providers to focus on what is important to consumers, while improving their service offering. Transparency pulls back the curtain and clearly illustrates how each insurer compares in terms of insurance premiums, claims handling, and customer service. This transparency forces insurers to pay attention to consumers, and hopefully improve.
About InsurEye
InsurEye Inc. (www.insureye.com) is an independent Canadian company focusing on innovative online services to help consumers better understand and manage their insurance.
InsurEye co-founders, Dmitry Mityagin and Alexey Saltykov, say: "If you buy a book on Amazon or a laptop at Future Shop, reviews help consumers to make the right purchase. We have created a service for consumers that changes the rules of the insurance game, providing a trusted tool to navigate the insurance space."
"InsurEye's objective is not to sell insurance. We educate consumers about key insurance aspects and navigate to the best insurance providers. We look forward to receiving user feedback for our new service!"
InsurEye Consumer Experience is available