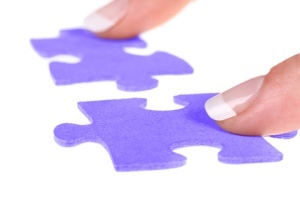 In an effort to help Canadians make informed decisions about the type of credit card they use, InsuranceHotline.com has partnered with InsurEye Inc. to promote its Credit Card Navigator tool. This online tool is free to use and allows consumers to compare credit cards and the insurance coverage each card offers.
Consumers can benefit from the Credit Card Navigator tool in many ways, including:
Save on unexpected costs by understanding credit card insurance coverage
Avoid horrific cost scenarios (e.g. unpaid medical bills) by not overestimating insurance coverage
Avoid insurance overlaps when choosing credit cards (e.g. no need to have three expensive cards that offer trip cancellation insurance)
"At InsuranceHotline.com our main objective is to educate and inform consumers about many types of insurance" says Tammy Ezer, Marketing Director. &lzdquo;We are very excited to announce this partnership with InsurEye because it allows us to expand our offering to include credit card insurance comparison."
Credit Card Navigator tool allows consumers to compare credit card features, including insurance coverage such as trip cancellation, baggage loss and travel medical protection, to name a few. InsurEye has analyzed the details of insurance policies associated with over 160 credit cards from all major banks and compiled this knowledge for consumers. This service covers key credit cards from the following issuers (Personal and Small Business): American Express, BMO, CAA cards from Bridgewater Bank, Canadian Tire Financial Services, Capital One, CIBC, Desjardins, HBC (The Bay), HomeTrust, HSBC, MBNA, National Bank, President's Choice, RBC, Scotiabank, Sears Financial, TD, Vancity, Walmart Financial Services.
"Our whole team is very excited about this partnership with InsuranceHotline.com," says Alexey Saltykov, co-founder and CEO of InsurEye. "It gives us a unique opportunity to share credit card insights with more consumers, educating them about important details of insurance. We believe that InsuranceHotline.com is a perfect fit for our partnership given their independent standing and orientation towards the consumer."
About InsuranceHotline.com: InsuranceHotline.com is a free online insurance rate comparison service that directs consumers to its large network of more than 30 insurance companies and licensed insurance professionals and provides quotes based on the lowest rates available through its network. In business since 1994, InsuranceHotline.com does not sell insurance, is not a licensed broker, and is not owned in whole or in part by an insurance company, agent or brokerage; ensuring consumers get a truly unbiased quote.
About InsurEye Inc.: InsurEye provides independent online tools to help consumers save money through an improved understanding and management of their insurance. A Toronto-based company, InsurEye works in close cooperation with CYBF (Canadian Youth Business Foundation) and MaRS Discovery District — two leading Canadian organizations that foster and promote innovation in Canada.