What Is Extended Warranty?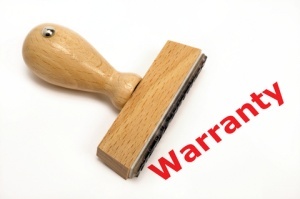 Many of us know this situation – the item you bought a while ago is broken and it happens on the next day after the warranty has expired. It means that you will need to cover the entire costs of repairs out of your own wallet. However there are ways to avoid this situation at NO COST! The only one requirement is that you've paid for the purchase with a credit card that has a feature called "Extended Warranty". Extended Warranty increases a standard manufacturer's warranty that you get on most of your purchases. It normally doesn't cover some special purchases such as cars, living plants, animals, motorboats, golf carts, jewelry etc. Well, I am not sure if your credit card's limit will allow you buy a new Mazda with a card anyway! It also doesn't protect items bought for business or commercial reasons. Another useful aspect of Extended Warranty is that you do not need to buy it separately for your purchases and thus it can save you a solid amount of money. Judge for yourself:
Extended warranty AppleCare for your IPhone or IPad: $79
Extended warranty for your laptop from Dell: $79 (one extra year plan), $129 (two extra year plan)
Where Can I Find It?
According to data from InsurEye's Credit Card Navigator this feature normally doubles the standard warranty up to a maximum of one year. It is included in many cards by issuers such as TD, Scotiabank, BMO, CIBC, RBC, Amex, MBNA, Desjardins, National Bank, CAA (Bridgewater Bank) , and President's Choice. Longer extension of up to 2 years is provided by 13 cards:
13 MasterCard credit cards from Capital One: Smartline Platinum, Aspire Gold, Delta Skylines Gold, Cash Back Gold, Gold with 14,9% Interest rate, Gold with 11,9% Interest rate, Gold with 9,9% Interest rate, Guaranteed, Guaranteed for Newcomers, Low rate Guaranteed, Cash Back Plus Platinum, Aspire World, and Delta Skyline World
3 MasterCard cards from National Bank: Ovation Gold, Platinum, and Platinum Business
About InsurEye:
InsurEye Inc. is a Canadian company, located in Toronto, ON. Its mission is to offer people transparency and insights around insurance using modern technology (https://insureye.com). The first service launched by InsurEye is the Credit Card Navigator that helps everyone to understand what options their credit card has including all possible insurance coverage.