Nowadays unusual insurance products are springing up like mushrooms after a rain. Insuring your body parts or iPhone is not exotic anymore. In fact, they might even be classified as essentials. This does not take away from the fact that there exist companies that provide insurance products and services for the most unusual and rarely heard of circumstances to their clients.
The Inception
Over 300 years old and the pioneers in the field of insurance is Lloyd's of London. For the longest time it held a monopoly in the risky segment of the insurance market covering non-standard insurance services. In the last decades, the media referred to Lloyd's as the provider of curious insurance services. Examples include insuring the busts of a top model, the health of astronauts, and the success bonuses for Real Madrid's players. In the '40s Lloyd's pioneered body parts insurance, covering Betty Grable's legs for $1,000,000. That eccentric coverage made the company famous in terms of its policies. Years later Lloyd's insured South African actress, Kerry Wallace's hair growth after she had to shave it off for an advertising campaign. Their other well-known clients are:
Bruce Springsteen (insured his vocal chords for six million dollars)
Bob Dylan, Michael Jackson, Stevie Wonder and Eric Clapton (were all insured against potential singing problems)
Real Madrid (covered expenses and team player bonuses in case of defeat)
Scottish whisky manufacturer Cutty Sark (was insured against the possibility of losing the prize money he offered to anyone who would catch the famous Loch Ness monster)
Grip vs. Hullberry…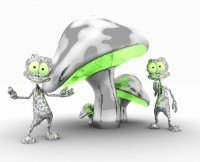 Today one of the world's most bizarre insurance companies is Goodfellow Rebecca Ingrams Pearson (GRIP). This London insurance company offers not only disability coverage but also policies for such events as being injured from a ghost, being hit by an asteroid, bitten by a vampire or werewolf and turning into them, immaculate conception, and many more. However, the insurance company, Hullberry, from Netherlands also has some interesting offers:
Increasing oil price In case prices for oil will go up more than 15%, insurance covers the next 1,000 L of oil in extra costs. Cost: 19.95 Euros per year
Get stuck in the elevator You can be compensated up to 75 Euros for your time stuck in the elevator. Cost: varies between 12 and 28 Euros per year.
Lottery misfortune If you participate in a lottery once a week during the whole year and win nothing, the insurance company will pay you 2,500 Euros. So the chances are even higher than in lottery itself: 1:4,900 instead of 1:14,000,000. Cost: 12-28 Euros per year.
Law against alcohol Should your country accept a dry law, you can be compensated by the amount of 500 Euros. Cost: 12-28 Euros per year
Kidnapped by aliens "Premium paid in case the signer is kidnapped by aliens against his will " The victim will get a premium of 5,000 Euros if he / she obtains a confirmation for the same from doctors and aerospace agencies. Cost: from 12 to 28 Euros per year.
Imprisoned without guilt Those afraid of being put behind bars unfairly may receive compensation of 500 Euros if it happens. Cost: from 12 to 28 Euros per year.
Get No-Answer during your wedding vows Of course, for a person treated so cruelly, 100 Euros would seem to offer little consolation. However, if you are unsure of your partner, don't take the risk. Cost: from 12 to 28 Euros per year
Hidden Camera This insurance protects you in the event that you are captured on a hidden camera. Should it happen to you, you can get up to 1,000 Euros. Cost: from 12 to 28 Euros per year.
Who is the father? Men, who do not trust their partners, can get an insurance against the risk of their partners bearing another man's child. Those insured will receive 500 Euros in this case. Cost: from 12 to 28 Euros per year. We couldn't find how many people have already bought such products and what the results were. But it's obvious that these policies have already given Hullberry some good publicity.
Event Insurance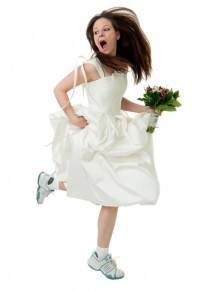 You may also want to insure your important occasions like weddings and, there are more insurance policies nowadays that can help you save money if these events go awry. It could be a disaster to invest a huge amount of money in your wedding or an anniversary and then, just a couple of hours before the ceremony, slip on a wet step and break your leg or arm. Modern policies help you protect almost every small detail of your special day: from liability and cancellation insurance to bad weather. You can also purchase insurance covering all the gifts, jewelry, or rental property. As long as companies such as Lloyd's , Hullberry and GRIP continue to flourish and get creative by the day in the various insurance products and services they offer, the market for the most bizarre and curious insurances will stay alive. Maybe some of them would be useful for you but, in any case, we all hope that you never have to use them. An exception could be made for the lottery insurance though!