Get a free Auto Insurance quote from 20+ Canadian insurers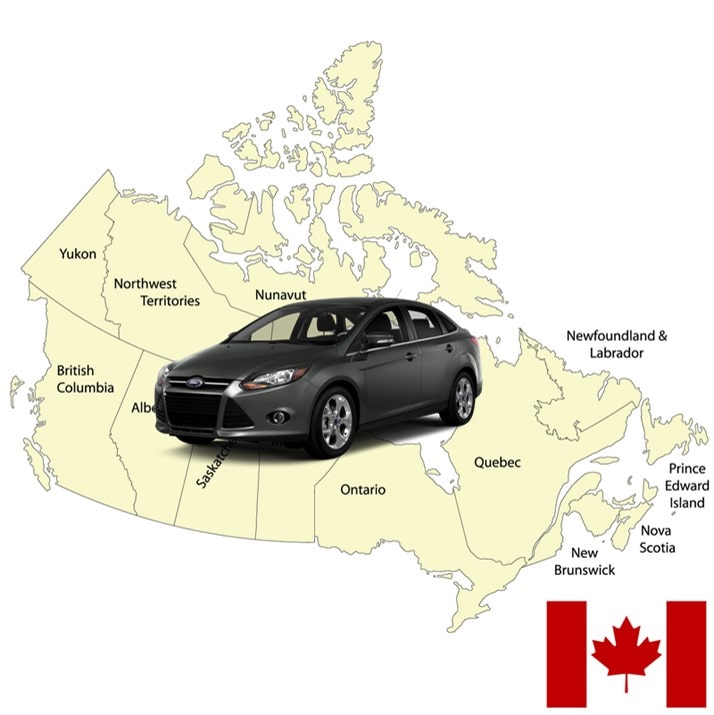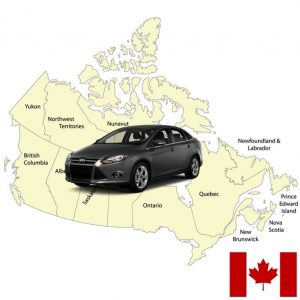 Something that is quite straight forward for Canadians often turns out to be more complicated for those who are new to Canada. Searching for auto insurance and getting a cheap car insurance policy is one such issue, but we are here to help. Here are some questions you need to answer and steps you need to take to get cheap car insurance if you are new to Canada.
Question #1: Where, and how long, do you plan to stay in Canada?
The provinces treat out-of-country driving licences differently – some can be converted into Canadian ones (meaning that Canada has a reciprocal licence exchange agreement with this country), while others cannot, meaning that you will need to pass a knowledge test and/or a road test.
If your driving licence originates from a country that has an agreement with Canada and can be converted into a Canadian licence, there is also the question of how long you can drive with your out-of-country driving licence before you have to convert it, and these times vary by province. Here are examples from Ontario, Alberta, and British Columbia:
Ontario
Alberta
British Columbia
What countries can convert its driving licences into to Canadian ones?
Australia
Austria
Belgium
France
Germany
Great Britain
Isle of Man
Japan
Republic of Korea
Switzerland
Taiwan
New Zealand
Northern Ireland
Republic of Ireland
Australia (Class 5 & 6)
Austria (Class 5)
Belgium (Class 5)
France (Class 5)
Germany (Class 5)
Isle of Man (Class 5 & 6)
Japan (Class 5)
Republic of Korea (Class 5)
Switzerland (Class 5 & 6)
Taiwan (Class 5)
United Kingdom (Northern Ireland – Class 5 & 6)
United Kingdom (England, Scotland & Wales – Class 5)
United States (Class 5, 6 & 7)
Austria ​
Australia ​
France ​
Germany
Guernsey
Isle of Man, Jersey
Ireland
Japan
Netherlands (except former territories in Antilles)
New Zealand ​​
South Korea (not motorcycles)
Switzerland ​
Taiwan (not motorcycles)
United Kingdom (includes England, Wales, Scotland and Northern Ireland)
United States (includes Washington DC and Puerto Rico)
How long can you drive without converting your licence?
60 Days
365 days*
90 days
* you need to have a valid home jurisdiction drivers licence and an International Drivers Permit (see here)
Question #2: What does the process of the licence exchange look like?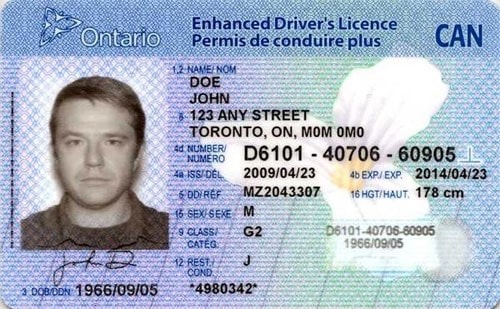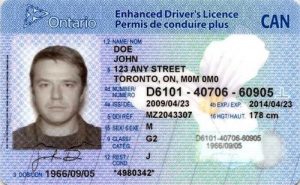 It is actually quite straight-forward. You bring your existing licence to one of the government locations, such as Service Alberta (in Alberta) or Service Ontario (in Ontario). You will get a Canadian driving licence and your existing, out-of-country licence will be taken away.
There might be some additional documents that you could be asked for, like proof that you have more than two years of driving experience.
Question #3: How to search for cheap car insurance?
Getting car insurance in Canada is similar to many other countries, unless you are located in one these three provinces: British Columbia (BC), Manitoba (MB) or Saskatchewan (SK). There is only one provider of car insurance in these provinces: the crown corporation (government corporation) – ICBC in BC, MPI in MB and SGI in SK.
In any other province, you can buy car insurance through an insurance broker or directly from an insurance company (or its agent).
The best way to compare the market quickly and find cheap car insurance is to use one of the online platforms that covers numerous insurance companies. Here are four that you should be considering (including InsurEye) due to the number of companies covered.
Number of companies compared
List of companies compared*


19
Aviva, Chieftain, Coachman, Cowan Insurance Group, Economical Insurance, Facility Association, The Guarantee Company, Gore Mutual Insurance, Hagerty, Intact, Jevco, Pafco, Pembridge, Perth Insurance Company, Portage Mutual Insurance, RSA, Travelers, Unica, Wawanesa Insurance, Wayfarer


12
Aviva, CAA, Chieftain, Coachman, Echelon, Grey Power, Intact, Jevco, Perth Insurance, RSA Dominion, Economical Insurance, Western Assurance Company


25
Allstate, Aviva, Belairdirect, CAA, Coachman, COSECO, Desjardins Insurance, Echelon, Economical Insurance, Gore Mutual Insurance, Industrial Alliance, Intact, Jevco, Johnson Insurance, Millennium Insurance, National Bank Insurance, Pafco, Pembridge, Perth Insurance, SSQ, TD Insurance, The Co-Operators, Chieftain, Dominion, Wawanesa Insurance

11
Aviva, Chieftain, Coachman, Economical Insurance, Intact, Jevco, Perth Insurance, RSA, Dominion, Western Assurance Company, Unica
*These lists of companies (based on the website information in February 2017) relates to Ontario and can be different for other provinces
These providers offer you a quote online or somebody will contact you once you have left your contact data requesting a quote.
Is that all? Not really. We suggest checking the websites of more companies that are not often included in the aggregator search because they sell car insurance directly through their own contact centres or online:
Once you have compared prices from both online aggregators and the insurers listed above, you are ready to purchase your policy. There is, though, another crucial point to pay attention to – I will tell you more about this in the next section.
Question #4: How will insurers treat a lack of driving experience in Canada?
Interested in Auto Insurance?
Get a free, no-obligation quote
We compare rates from over 20 insurers to show you 3 best quotes
This is a very important question that will significantly impact your insurance rate. Insurers form two different groups when it comes to your out-of-country driving experience:
No consideration of your driving experience: Some insurers will accept the fact that you can buy car insurance (with a newly received Canadian driving licence) but will treat you like somebody who has just got a driving licence and has no driving experience. If you are a young driver in Ontario, your rates can reach $250-$350 per month – not a very attractive scenario!
Consideration of your prior driving experience: Some companies will treat your former driving experience with respect and consideration when offering you an insurance policy and will give you a cheap insurance quote.Personal experience – when I moved to Canada, TD Insurance acknowledged my driving experience in Germany, and my rates were similar to those of other Canadians even though I was new to the country. That situation can constantly change – so check with a few companies on how they would treat your case, or speak with an insurance broker.
Question #5: How can I reduce my car insurance rates even further?
There are many aspects that impact your auto insurance price and help you to get cheap car insurance. Some of them can be influenced by you (model of the car, for example), but other things are tied to aspects beyond your control, like your age and gender.
Considerations include:

Location: Car insurance rates vary by location, and the differences can be dramatic. For example, if you live in Brampton, Ontario – be prepared to pay far higher insurance rates than drivers in other locations. Some insurers might even consider you high-risk.
Car make: All cars are different and come with various risk profiles (frequency of being stolen, chance of an accident, etc.). Here is a list of the least expensive top-selling cars to insure as per insuranceholtine.com:
Volkswagen Jetta
Volkswagen Golf
Toyota Camry
Hyundai Accent
Chevrolet Cruze
Mazda Mazda3
Hyundai Elantra
Honda Civic
Toyota Corolla
Ford Fusion
Make sure that, before you buy your dream car in Canada, you check insurance quotes for the model to avoid unpleasant surprises.
Proximity to work: The closer you work and the less distance you have to drive, the less risk you present in insurers eyes; this leads to lower premiums.
Storing your car in a private garage sometimes means a lower premium than if you park on the street. If you buy a house or condo, make sure that it comes with dedicated parking that has security measures in place.
Compare your costs annually: Just before you are up for renewal, check insurance costs with other providers. The older you are in Canada, the lower your premiums should become (although it is not always a case).
Bundle: If you can get home and auto insurance from the same provider, you might benefit from a better rate.
Employee discount: Ask your HR department if your employer has any insurance discounts with particular insurers. Many large companies, alumni groups and associations benefit from group insurance rates.
Winter tires: In some provinces (e.g. Quebec) winter tires are a must, but in others provinces, such as Ontario, it is optional. InsureEye's advice is to get winter tires! The weather in Canada will make sure that you will need these at least a few times a year. An overview from Wintertpms.com provides a great overview of this topic.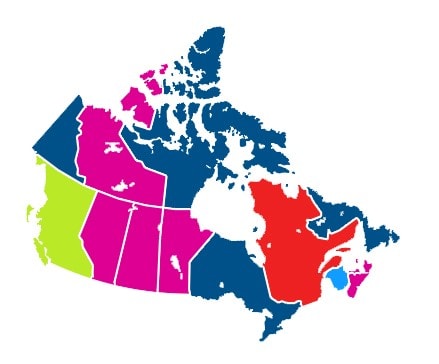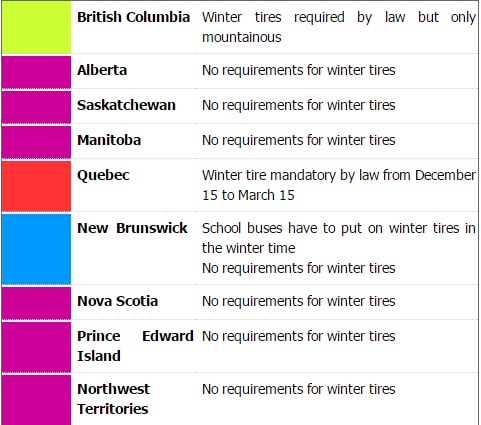 Another tip: A four-wheel-drive car can be very handy in winter, especially if you live outside of a big city; but even in Toronto, a four-wheel-drive can help a lot in the winter!
Question #6: Cheap Car Insurance in Canada – What else should you know?
Accidents on your records: The more time that passes by after your last accident, the better you look in the eyes of an insurer:
Your ticket convictions fall off after three years
Your accidents impact your record less, year after year, for up to 20 years.
Rental car insurance: A rental car insurance rider is a good product to buy as additional protection with your auto insurance policy. It is an add-on that extends your existing individual car insurance to a rental vehicle. It costs around $20-$30/year. If you decide to get rental car insurance in a rental location, it will cost you $15-$20/day. See the difference?
Another important aspect of buying car insurance at a rental location – it probably has much lower insurance limits than your personal car insurance. Let's say, if you have $2,000,000 liability on your personal policy, an insurance policy purchased in a rental location might only have the minimum required by law – and that's just $200,000 in Ontario.
Rental car insurance and credit cards: Many Canadian credit cards include rental car insurance coverage, but there is something very important to know about this. It DOES NOT cover 3rd party liability, meaning that if you damage somebody's else property, it is not covered. This type of insurance is called a damage/collision wavier, and, as opposed to a real car insurance policy, it is only good for covering scratches/damages on the rental car itself.
We hope you find this information helpful. Are you looking for cheap car insurance? We can help you find the cheapest policies in Canada.
Did you have any particular experience with car insurance in Canada after moving from abroad? Share your stories below.