Intriguing Celebrity Insurance Policies: How It All Started
The pioneer of body parts insurance was a silent-movie star Ben Turpin, known for his crossed eyes, who acquired a $20,000 policy against them ever becoming un-crossed in the 20s. Since that day, insurance for various body parts evolved significantly. There are some more or less common topics like legs or hands insurance. But there are still "surprise" areas that include such cases as:
Bette Davis' $28,000 policy against weight gain
British food critic Egon Ronay insured his taste buds for $400,000
Cricket player, Merv Hughes got a £200,000 policy on his trademark walrus mustache, which, combined with his 6'4" physique and outstanding cricket skills, made him one of the most recognized cricketers in the world
Gene Simmons, member of the rock band KISS, insured his freakishly long tongue for $1 million
Huge insurance protection of JLo's bum became so famous that there is no need to elaborate on this point
The majority of body part insurance policies for celebrities are unique since their requirements and wishes are as different as their bodies. So let's start…
Asset #1: Legs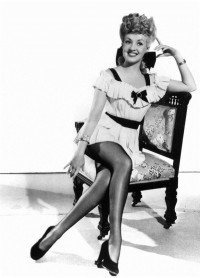 During all these years, legs are often the most protected asset. The first woman to start this trend was an American movie star, Betty Grable, who insured her dynamite legs for $1 million. Considering the inflation rate, her legs are still the most expensive woman's legs ever. Today the price would approach 10 million dollars. This example inspired many followers to find a good and reasonable insurance protection for their legs.
Among them is Angie Dickinson who insured her Sinatra-loved legs for a whole $1 million in the '60s. "Entertainment Tonight" hostess, Mary Hart, and actress, Angie Everhart, also have their legs covered for $1 million dollars. Jamie Lee Curtis protected hers for $1 million while doing advertisements for a stocking company and porn star Porsche Lynn has had her legs insured for the same amount. Supermodel Heidi Klum has also protected her legs for $2.2 million, but one leg is covered for $200,000 less than another because of a scar.  In the recent past at the Clothes Show Live, the catwalk models refused to wear the trendy six-inch-heels without insuring their legs for £50,000.
Men are also represented in this list starting with dancer Fred Astaire who had his legs insured for an unimpressive amount of $75,000 per leg. His example was followed by Lord of the Dance, Michael Flatley, whose legs were covered for outstanding £25 million. Famous English soccer player David Beckham definitely tops it with his legs insured for an eye-popping amount of $70 million and his colleague Cristiano Ronaldo did the same for even higher amount of 144 million dollar.
Insurance of body parts is not just for the celebrities, ordinary people like us can enjoy this type of protection. For example, Miami resident, Domitila Hunnicutt, who won a "Most Valuable Legs" contest got her legs covered for $2 million for one year. So as you can see, there are plenty of people there who think their legs are their biggest asset and it is worth paying for its protection.
Asset #2: Hands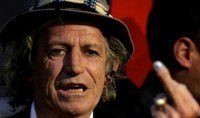 Compared to the previous topic, the number of people who prefer to protect their hands looks quite poor. But there are some memorable facts as well. It's quite understandable that stars whose prosperity is literally in their hands do their best to protect them. We can mention here for example a flamboyant pianist, Liberace, and a fellow pianist Frenchman, Richard Clayderman, who got their hands insured. It is also unfair to forget the Rolling Stones guitarist, Keith Richards, who insured his index finger on the left hand for over $1.5 million. Also interesting looks in this list Harvey Lowe, winner of the first World Yo-Yo Contest in 1934, who had his hands insured by the Cheerie Yo-Yo Company for $150,000.
Asset #3: Breasts and Co
Now it's obviously time to go deeper and to touch upon such piquant topics as breasts and even more intimate parts of the body. Women's breasts can proudly take third place in a list of most popular and intriguing insurance objects. The famous San Francisco topless dancer, Carol Doda, is the very first woman who protected her breasts for a staggering $1.5 million and pioneered another very special insurance practice. After that the insurance agreement from country singer and actress, Dolly Parton, looks pretty modest. She insured her assets, 42-inch breasts, for only $600,000.
One of the oddest examples of celebrity insurance has to be that of "Poh", a 24-year-old Thai transvestite performer. Afraid that her breast implants could explode on a flight due to altitude while she was flying to a performance in Edinburgh, Poh insured the implants for $500,000.
Similar kind of insurance attracted men as well who were far more direct in this way like the British male stripper named Frankie Jakeman who insured his penis for $1.6 million. We can only guess how he persuaded the agents to approve such a case.
Asset #4: Noses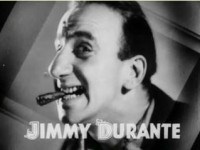 Now we are going to switch to a less provocative but more original insurance object: the nose. The first man who protected his famously huge nose was an American singer and comedian, Jimmy Durante, by getting a $50,000 policy for his "Schnozzola".
A winemaker from Denmark, Ilia Gort, covered his nose for astronomical $7 million as a protection from professional losses. To get this policy approved he had to pass many special tests as a proof of asset value. The insurance policy states that he may not participate in winter sports, boxing or fire breathing. Furthermore, he is not allowed to work as a knife-thrower's assistant, become pregnant or commit suicide.
Asset #5: Face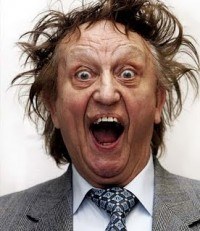 Actor Ken Dodd paid $8 million for his main asset – a constant attribute of his appearance –  charming bare teeth.
Recently Ugly Betty's leading lady, America Ferrera, has had her smile insured for $10 million. The policy was taken out by Aquafresh White Trays, a teeth whitening manufacturer that is working with the actress on a charity campaign that gives jobless women free dental care.
But… Not Everything Can Be Insured
An Essex insurance company has cancelled what may have been the most bizarre insurance policy in Britain. In the policy, three sisters in the Scottish highlands, who apparently were members of a "Christian group" of some sort, had insured their virginity for £1 million, against the event of any of them immaculately conceiving the second coming of Jesus Christ.