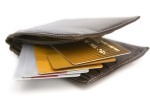 Today InsurEye Inc. introduces a new FREE online service – Credit Card Navigator. This service offers everybody a simple and intuitive overview of benefits and protection offered by Canadian credit cards.
Credit Card Navigator does not only compare basic features of credit cards as most tools do today but also:
Discovers in detail insurance and benefits offered by YOUR credit card
Finds a credit card tailored to YOUR needs
The tool is focused on the area of insurance because misunderstandings here can lead to exorbitant costs in case of an accident.
Credit Card Navigator will help you:
To understand protection offered by your credit card and thus save costs (e.g avoid getting redundant protection)
Avoid unexpected expenses in case of an accident
Wisely choose new credit cards focusing on protection you need for a minimal fee
Making the right decision around credit card insurance can add up to save you hundreds of dollars annually.
The tool contains information about over 150 credit cards from the following card issuers (Personal and Small Business): RBC, TD, CIBC, BMO, Scotiabank, National Bank, MBNA, Capital One, American Express, HomeTrust, Desjardins, President's Choice, Canadian Tire Financial Services, and HBC Bay.
We hope that you will find this new service very useful and we will highly appreciate all your comments!
Your InsurEye