Guide To Travel Insurance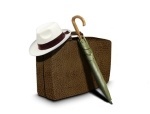 Whether you're planning to take your family to meet Cinderella at Disney World, or do so some serious mountain biking with your buddies in the Sierra Madre Mountains, flight cancellations or hospital visits are never on the itinerary. Travel insurance can deliver piece of mind both while enjoying your trip, and if you're in a seemingly desperate situation. Not all trips are alike, but they may share some familiar headaches:
Pre-destination: travel cancellation (e.g. flight, hotel, tours, etc.) due to unforeseen circumstances
Travel Transportation: missed, canceled or delayed flights; lost, stolen, or delayed baggage; accidents while on common carriers (e.g. planes, trains, busses, boats); rental car damages and disablement (e.g. towing, delivery of gas, etc.)
Non-medical Issues Abroad: all types of liability (i.e. you damaged something or injured someone); legal costs; hotel burglary; robbery; stolen documents; travel interruption due to unexpected, urgent, or emergency situations
Medical Issues Abroad: general medical emergencies; sports and leisure injuries; visit to a local doctor; getting prescription medicines; medical transportation or evacuation; dental problems; insect bites etc.
Without even knowing it, you may already have some travel protection. This can come from a variety of places. It's important to read and understand your policies before you travel to make sure you know the extent of your coverage. Print out the details, and take a copy of it with you in your carry-on.
Credit Cards
Not all credit cards offer the same bundle of protection features, but in general there are some similarities between them:
No-Fee Credit Cards ($0 per year): Normally you won't find any travel insurance with these basic cards
Mid-Range Credit Cards ($1-99 per year): May offer some elements of travel insurance such as flight delays, baggage loss or delay, common carrier accidents, or trip interruption. Sometimes includes basic medical insurance. Certain cards may include car rental insurance (Collision Damage Waiver). None cover travel cancellation or hotel burglary
Hi-End Credit Cards ($99+): Typically include trip interruption, flight delays, baggage loss or delay, common carrier accidents, travel medical protection, and rental car protection. May offer trip cancellation and hotel burglary
As much as we love to generalize, there is no escaping the fine print. There are certain conditions that apply, especially for medical insurance (e.g. amount covered, length of trip covered, age of traveler, coverage of spouse and children, and exceptions). Some cards include exceptions for rental car insurance in the case of vehicles over a value of $65,000. These exceptions are card dependant, and to help you sort through the trouble, check out our Credit Card Comparison tool.
Various Membership Cards
Look in any direction, and you're certain to find some kind of club that wants you as a member, be it an airline or a hotel chain. These memberships may come with extra perks like travel insurance. The Hilton Honors program offered by Hilton Hotels for example, provides a Collision Damage Waiver when you rent a car through their partner, Sixt. Or maybe you are already a member?
Umbrella Protection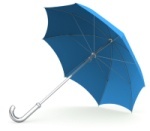 Ever think that an insurance policy could have you covered if you break a whole stand of Swarovski crystals? Think of umbrella insurance as additional liability protection on top of your other insurances. It may protect you against many types of accidents while on vacation such as bodily injury to others as a result of a car or skiing accident, or paying legal expenses for a court abroad. Check to see if you have such coverage, and the extent to which you are protected.
Provincial Government Health Insurance
As a proud Canadian citizen, you can count on the government to bail you out in an emergency if you're traveling through Siberia, right? Not so fast. Medical treatment abroad can get very expensive, costing several thousands of dollars. Although your provincial health plan may have you covered when you fall off a ladder in your backyard, it is very limited as soon as you cross the border. Take Ontario and Quebec as examples:
Safe Bet
When it comes to visiting the hospital while abroad, make sure stress and regret isn't what you'll ultimately be treated for. Without coverage from credit cards and limited protection from the government, you'll most likely require additional medical protection for you and your family. If you're anything like us, you'll probably be doing some rock climbing, downhill skiing, scuba diving or hot air ballooning while on your adventure, which are not necessarily covered. Make sure that your medical coverage does not exclude the activity you plan to be enjoying, whether you're a professional or just do it for recreation.
For some extra peace of mind, review what you are protected against by your current sources. If there is an important type of coverage that you do not have, strongly consider purchasing a more extensive plan for the duration of the trip. In an unfortunate situation, you'll know you can keep calm and carry on. Travel insurance is provided today by many insurance companies (e.g. Manulife, Co-operators) and multiple banks in Canada (e.g. TD, RBC), just check their web pages.
Other Things to Consider
Review your home policy, as some insurance providers require arranged supervision (e.g. checking every 7 days) while you're away to cover any damages that occurred in your absence (e.g. breakage of plumbing due to freezing)
Read, understand, photocopy, and carry your insurance policies in your carry-on luggage. Some countries explicitly demand that you demonstrate insurance protection while entering the country
Some providers may refuse coverage if you are going to "unstable" parts of the world. The list varies from one provider to the next, and changes with time, so explicitly ask if you're destinations are covered. Some providers use a list from the Foreign Affairs and International Trade Canada
Get vaccinated if necessary and talk to your doctor. You will need to start dealing with vaccination 4-8 weeks before departure. To see which vaccinations you may require, check out this tool from the World Health Organization: International Travel and Health Interactive map