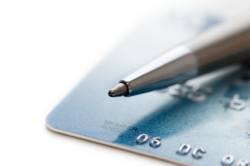 InsurEye Inc. has launched this week an enhanced version of its Credit Card Navigator service. It offers a number of new features:
Registered users can create own accounts and save, load or delete personal sets of cards
Protection information can be exported into PDF to use as reference e.g. while travelling or to share with others
InsurEye provides tailored notifies if there are new cards on the market which are better than the ones user has (more coverage for less money)
We're also proud to present our new improved interface reflecting ideas and wishes of our users.
Credit Card Navigator from InsurEye is focused on insurance, because misunderstanding here can lead to exorbitant costs in case of an accident. There are multiple ways you can benefit from this service:
Knowing what protection your credit card offers, saves you costs – it covers more than you think e.g. reimbursed costs for meals and accommodation if your flight is delayed, costs of a stolen laptop within ninety days after having purchased it with a credit card
Overestimating your insurance on the contrary can lead to horror cost scenarios: not every card with travel protection will pay for your medical bills abroad
Wisely choosing credit cards and avoiding insurance overlaps can reduce your annual card fees – no need to have three cards all offering a trip cancellation insurance
Database from Credit card Navigator includes more than 150 credit cards from all major banks and compiled this knowledge for the customers. Our service covers key credit cards from the following issuers (Personal and Small Business): RBC, TD, CIBC, BMO, Scotiabank, National Bank, MBNA, Capital One, American Express, HomeTrust, Desjardins, President's Choice, Canadian Tire Financial Services, HBC Bay, and Walmart.