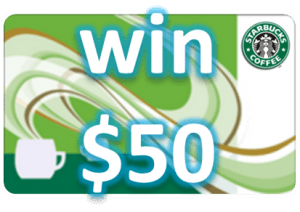 Do you want to share your opinion about your customer experience with insurance companies?
To offer Canadian consumers more insight about insurance companies, InsurEye is offering a $50 Starbucks Card to the author of the best consumer review for insurance, submitted till June 12th, 2012!
HOW TO PARTICIPATE?
In order to participate, simply send us an email to contact@insureye.com and include the following information:
1. Insurance type (Home, Auto, Life) and insurer: E.g. Home insurance from TD Insurance
2. CUSTOMER SERVICE rating (1-5 stars for personnel / call center friendly, experienced & helpful, easiness to reach, correct billing, quick response times, etc.): E.g. 3 stars
3. VALUE FOR MONEY rating (1-5 stars for price compared to others, fairness of quote, amount of coverage & features for money): E.g. 4 stars
4. CLAIM EXPERIENCE rating (1-5 stars for claims being fully paid, processing time, simple and transparent claims process, please answer ONLY if you have had a claim, otherwise please reply N/A): E.g. N/A
5. Insurance review comment (please follow our guidelines below): E.g. When I had a basement flood, this insurance company [insert detailed experience here]
REVIEW SENT – WHAT'S NEXT?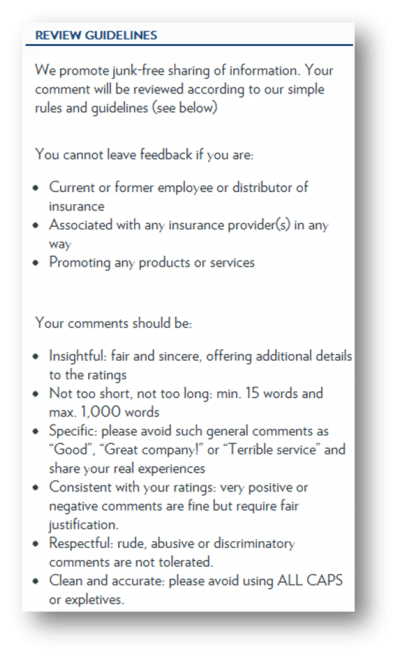 Your review will be checked by the moderator and published on our Insurance Consumer Experience online platform.
Your email address will be entered into our prize contest, so please ensure to use your real email address and we will contact you in case you win!
The more reviews, the better your chances!  Each separate review will count as a separate contest entry, e.g. Home and Auto insurance companies.
Contest results will be announced 2 weeks after the closing date of June 12th.
INTERESTING… ANY FINAL ARGUMENTS?
In addition to the opportunity to win a neat prize, you will contribute to the open, free knowledge base about Canadian insurance companies and help other consumers!  And we know you love to help others.
WHAT HAPPENS TO MY DATA?
Your review will be checked by the moderator and anonymously published on our Insurance Consumer Experience online platform. We will not use the email address you share with us for any other purposes than:
Follow-up, e.g. your review is incomplete
Inform you about publication of your review
Share the results of this contest / contact the winner!
Participate in the contest!  Share your insurance consumer experience with InsurEye!