Get a free Condo Insurance quote and start saving today!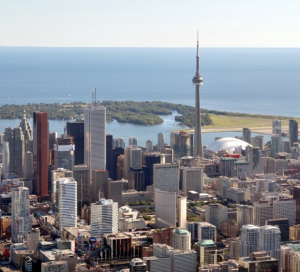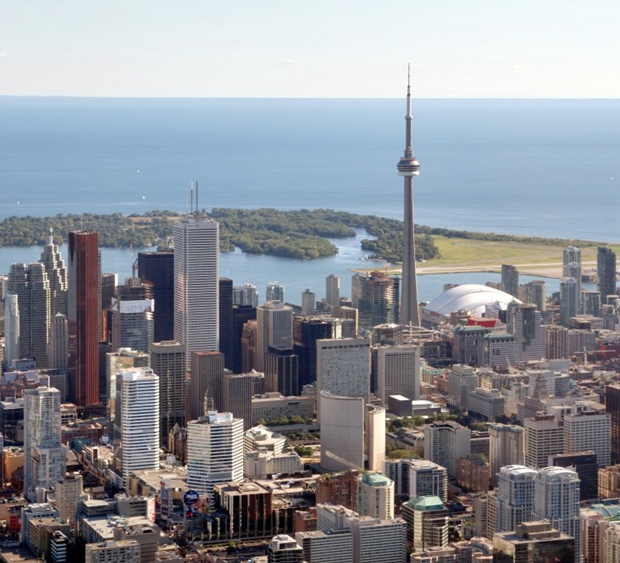 Pint-sized bachelor apartments that squeeze residents into a tight 500 square feet (or less) may be the image many Torontonians are inclined to conjure up when they think of the city's condo market, but after digging a little deeper and looking strictly at the numbers, a real estate website TheRedPin found a slightly different story to tell.
Only a mere 1.6 per cent of Toronto's resale condos are bedroomless bachelor apartments, according to calendar year sales recorded through the MLS system.
Even more telling was the fact that in the city's major condo hubs – neighbourhoods with at least 200 annual condo sales – only 3 per cent of apartments fall in the 400 square foot range and just short of 10 percent are sized between 500 and 599 square feet.
So what's really the most popular condo type among buyers in Canada's largest metropolis?
After looking at the data, two bedroom apartments see the highest volume of sales, accounting for 48 per cent of the high-rise condo market or 7,852 of the 16,430 condo transactions that occurred between June 2014 to June 2015 (the time-frame for which this study covers). The average price of a two bedroom was found to be $453,944.
Looking to buy a new property?
Want to sell an existing one?
Let InsurEye connect you with the best real estate agents.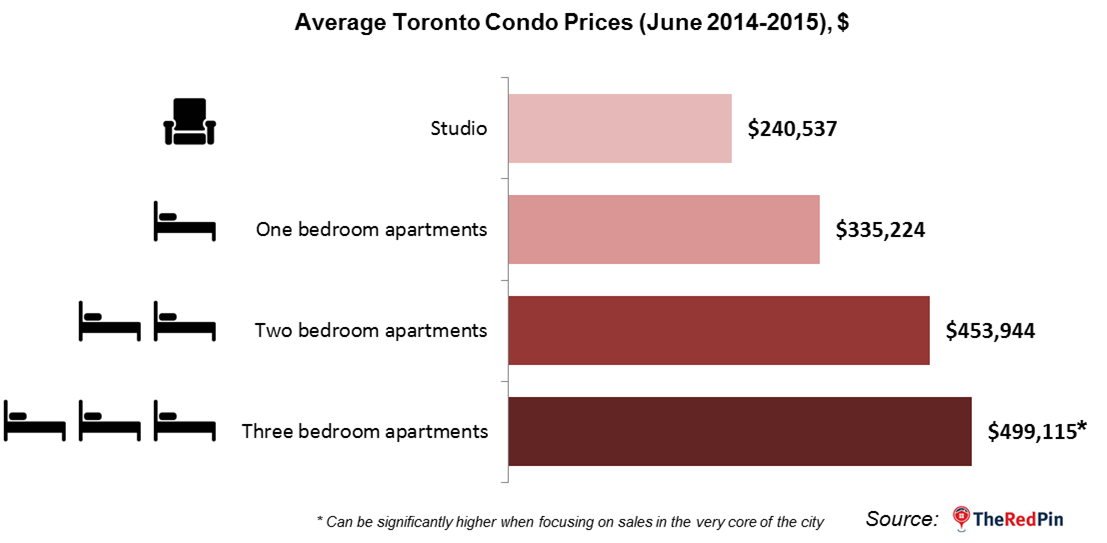 One bedroom units come second in terms of sales, representing 43 per cent of the overall market; with the average apartment changing hands for $335,224.
Three bedrooms fittingly came in third, signifying an estimated 6.8 per cent of Toronto's total condo sales. Roomy three bedroom units sold for a city-wide average of $499,115, which can be largely attributed to the fact that the largest share of three beds are located outside of the city's pricey downtown core – further out north, east and west.
When highlighting coveted strips closer south toward the downtown, average prices for three bedrooms quickly skyrocket to $743,010 – even crossing the million dollar mark when isolating bustling areas in the very core.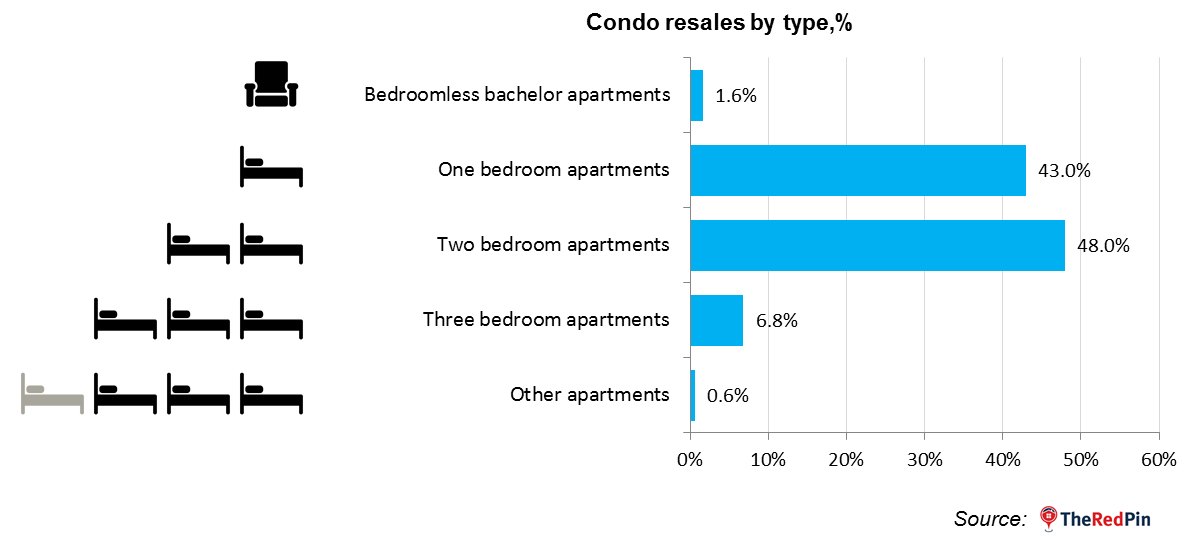 The question to ask is how this trend will change with the rise of new-preconstruction condos and micro suites set to make their mark on the city in the next 5 to 10 years.
TorontoTop Highlights:
Bachelor apartments account for less than 2 percent of Toronto condos sales
Average sold price of a studio is $240,537
Two bedroom units are the most popular with condo buyers, representing 48 percent of the market
Average price of a two bedroom condo in Toronto is $453,944
One bedroom units account for 43 percent of the Toronto condo market
Average price of a one bedroom condo in Toronto is $335,224
[home_insurance_square_widget]These insights on the most and least popular condos in Toronto were kindly shared by our friends at TheRedPin, a full service real estate brokerage that carries the largest database of residential listings in the Greater Toronto Area. TheRedPin allows you to receive custom listings straight to your inbox.
* Study covers all year-over-year condo sales between June 2014 to 2015
* Only communities that had a 100 condo sales or more were included
Looking for the best rates for condo insurance in Toronto? InsurEye can help you to start saving already today!