Get a free Condo Insurance quote and start saving today!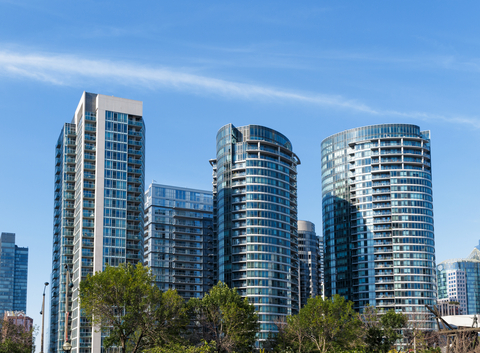 Though condo insurance is not a very complicated insurance product, there is often more confusion around condo insurance coverage limits since there are several policies involved into condo protection, including:
Commercial Condo Insurance – an insurance policy owned by a condo corporation that typically covers the structure of the building and common areas.
Personal condo insurance – an insurance policy that typically covers the condo contents, upgrades, premises/personal liability and number of other risks, such as theft from the condo or locker.
Should you be renting out your existing condo, other types of condo insurance policies such as landlord insurance and tenant insurance will be covering corresponding parties.
Today, let's focus on a situation when you need personal condo insurance to cover your new or already existing condo. Which condo insurance coverage limits are best for this situation? We asked this question Daniel Mirkovic, CEO of Square One Insurance, an insurance company which focuses exclusively on home insurance.
Looking to buy a new property?
Want to sell an existing one?
Let InsurEye connect you with the best real estate agents.
Condo Insurance Coverage Limits – Overview:
The overview below provides suggested values. Remember, these are basic guidelines – you might need a customized coverage depending on items you own / condo upgrades quote will give you a more specific price depending on the type of coverage you need. This information should come in hand, if you are buying condo insurance.
 

Minimum coverage
Average coverage
Extensive coverage
General coverage
Upgrades, improvements and fixtures

NOTE: You may be responsible to insure original countertops and flooring

$0
$10,000

(hardwood floors, crown molding)

$100,000

(new kitchen cabinets and counters, hardwood floors, crown molding)

Condo corporation insurance-related assessments
$2,500
$10,000
$25,000
Personal and specialty property
$20,000

Clothing, appliances, electronics (TV, phone, computer)

$50,000

Clothing, appliances, electronics (TV, phone, computer), jewelry, music instruments

$100,000

Clothing, appliances, electronics (TV, phone, computer), jewelry, music instruments, China & silverware, art, wine collection

Loss of use, liability and optional covers
Additional Living Expenses
~$24,000

Furnished one room condo/ apartment ($2,000/month) for 12 months

~$36,000

Furnished two room apartment ($3,000/month) for 12 months

~$54,000

Furnished two room apartment
($3,000/month) for 18 months

Personal and premises liability
$500,000
$1,000,000
$2,000,000
Identity theft and financial loss
$10,000
$20,000
$50,000
Now you know more about the condo insurance limits you need to choose when looking for a new condominium insurance policy or looking into changing an existing policy. If you already have a policy, be sure to review it to make sure that you have enough coverage. Condo insurance costs are typically low and you can easily get coverage you need.
[home_insurance_square_widget]Also make sure to get coverage for all non-standard, valuable items you can have in your condo, from expensive jewelry and engagement rings to costly music instruments and sporting equipment. Valuable artwork and wine collections need to be considered separately.
If you are looking for a cheap condo insurance policy where you can adjust the coverage limits to get the protection you need, invest five minutes by getting a free condo insurance quote from our partner Square One Insurance. Get started by simply filling out the form above. If you are not sure if you actually need a condo insurance policy, check out this post.