Get a Home Insurance quote now. Start saving.
The majority of Canadians will buy a property at some point in their lives. With the housing bubble in Canada continuing to grow, all kinds of home buyers are weighing their options and making decisions.
But who are these people are where do you fit? We've listed out the three types of home buyers, including tips for each and pitfalls to watch out for.
The first time home buyer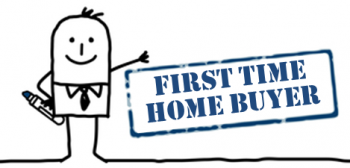 Deciding to buy your first home is exciting, to say the least, and owning a house or condo can be extremely rewarding. That said, there is a lot to consider.
You should be preparing a lot of preliminary planning and answering a lot of questions: Do I have enough for a solid down payment? Have I made a budget including all hypothetical expenses, including mortgage payments, bills, and associated home expenses? How much can I comfortably afford (and am I being honest with myself)?
First-time buyers often get stunned by their dream home and ignore important factors, like nearby amenities—schools, distance to work, traffic, distance to stores, etc. It's important to not get "stuck" on one home, but consider a variety of options. Essentially, you need to decide if the community is a place you can call home, not just the property you're about to buy.
Looking to buy a new property?
Want to sell an existing one?
Let InsurEye connect you with the best real estate agents.
[home_insurance_square_widget]When buying your first home, you can use the Home Buyer's Plan (HBP), allowing you to
borrow up to $25,000 tax-free from your RRSP to help pay for your home. Because the HBP is considered a loan, you have 15 years to pay it back.
And be careful: any amount you don't pay back in a given year is considered income, therefore you must pay tax on it.
Include an inspection as a condition of your offer, as any undesirables you find would then come out of pocket without one. Get second opinions, do your research, and take it slow; this purchase could be the largest of your life, so there's no need to rush into something that you haven't thought through.
The experienced home buyer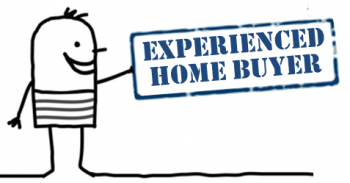 The above tips still come into play—a larger second or third home can blind prospective buyers into ignoring other factors. But there are other considerations as well.
Experienced homeowners need to first decide what to do with their current home. Is renting an option? If so, do you actually want to be a landlord? (There are plenty of duties that come along with renting out your first property.) If you want to sell, do your research on your own neighbourhood and speak with professionals before selling too hastily.
You still need a down payment for your next purchase and 20% would be ideal, to avoid CMHC insurance, so do some saving. (Pro-tip: CMHC insurance doesn't cover properties sold for over $1-million.) Avoid buying too much: essentially, don't get too excited or you could go way over-budget. Leaving your current home for another is taxing enough, so you don't want your costs to create more stress on an already tough decision.
Lastly, keep selling your next property in mind. Even if you plan it to be your "forever" home, the future could hold an unexpected change-up, so being able to sell that property could come in handy.
The investor or investing home buyer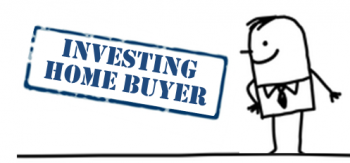 If you're looking to invest in a property to diversify your portfolio, you're playing a whole other ball game.
Some of the points above still come into play: ensure the property is sellable; try to have a large down payment; have a (thorough) inspection; include property costs in your budget.
There are plenty of other factors, too. First, consider everything to do with renting your investment property in the current market: Will there be any fluctuations in supply and demand over the coming years? Can I afford to carry it if I can't rent it out (and for how long)? Do I have time and money for costs associated with renting this unit (including finding the right tenants, damages, any necessary upgrades, etc.)?
Also, as we said above over and over, do your research on the community. This can have a large impact on your investment if the value of the neighbourhood stays the same or drops rather than increasing. Ask yourself (and others) if this is an up-and-coming neighbourhood or if it's already peaked.
If you begin renting out your property, it causes a deemed disposition, meaning for tax purposes, the owner is deemed to have disposed of the property and immediately reacquired it, both at market value. More than the other scenarios, speak with financial, tax, and real estate experts to determine if this is the right investment for you.
With any purchase, you have some standard closing costs to expect: about $2,000 in lawyer fees, up to $500 for a home inspection, and moving costs if you're planning to live in the home. Keep in mind development fees and hook-ups if it's a new build, and adjustments to the seller for any prepaid bills, like property tax. Overall, plan for 1.5–4% of the selling price in closing costs of all types.
We thank real estate experts at RateHub.ca for their insights. RateHub.ca is an online resource that compares best mortgage rates, credit cards, and deposit rates. The education centres, tools, and calculators were designed to empower users to make smart financial decisions.